Ten candidates are vying to replace U.S. Rep. Tom Graves, R-Ranger, in the Northwest Georgia 14th Congressional District seat.
The district covers the counties of Walker, Catoosa, Chattooga, Dade, Whitfield, Floyd, Polk, Gordon, Haralson, Murray and Paulding, and part of Pickens County.
Running in the Republican primary are John Barge, Ben Bullock, Kevin Cooke, John Cowan, Clayton Fuller, Marjorie Greene, Andy Gunther, Bill Hembree and Matt Laughridge.
The winner will face Democrat Kevin Van Ausdal in the Nov. 3 general election. 
The party primaries are scheduled for June 9 and early voting starts Monday.
We asked each of the candidates to answer one question, in 200 words or less and offered an opportunity to list some endorsements.
What House committee assignments would you seek out and how would that benefit Floyd and the other Northwest Georgia counties?
Kevin Van Ausdal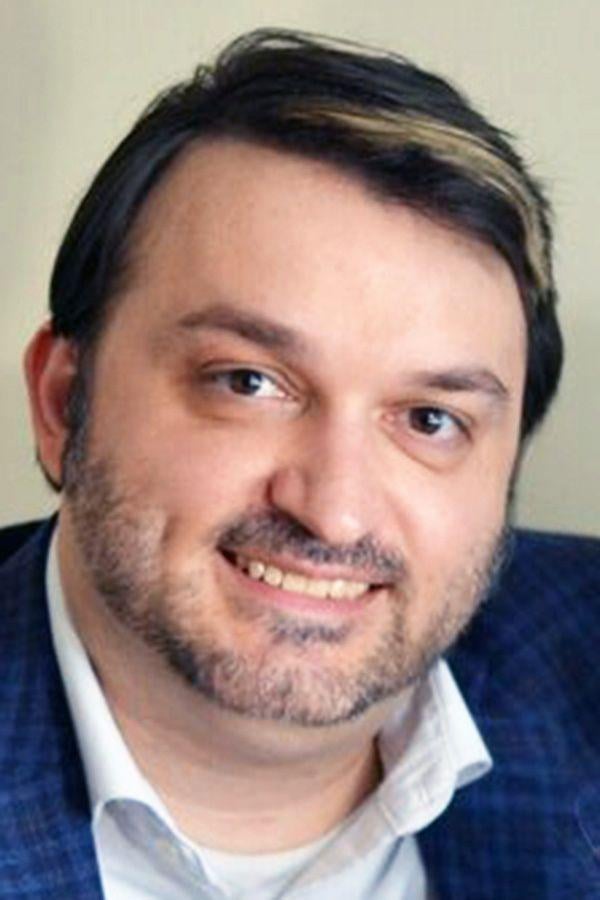 I will be honored and do great work no matter what committees I sit on. My education and understanding of economics mean I can create an economy that works for every American. I want to expand the economic opportunities for Northwest Georgians and I can accomplish this goal from a number of committees. The difference between committees would be how I approach that goal. Those committees include Budget, Education and Labor, Financial Services, House Administration, Small Business, and finally the Ways and Means committee.
Matt Laughridge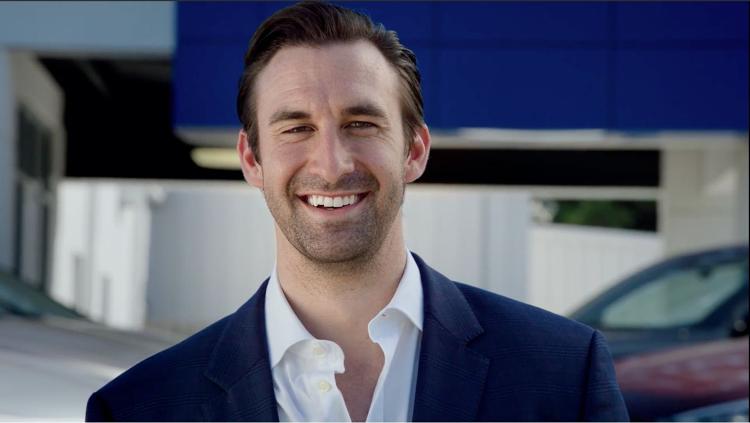 On the Budget Committee, I would slash the budgets of government agencies that are not only unconstitutional, but overregulate businesses and cost taxpayers billions. The EPA, foreign "aid," the IRS and many more all need to be seriously cut. I've run businesses and I know how to fix a budget.
On the Ways and Means Committee, which handles taxes and trade, I would simplify and lower taxes on workers, families and businesses. President Trump's tax cuts worked and created the greatest economy in history. We need to cut taxes again and make taxes simpler. I would also be smarter about trade than the career politicians are. We need to cut off China, not team up with them.
By getting our federal budget under control, defunding the government agencies that overregulate and crush jobs and business growth, simplifying and lowering taxes and cutting off China, I will help bring manufacturing and jobs and wage growth back to Floyd County and Northwest Georgia.
Now more than ever, we need serious businessmen in Congress who know about balanced budgets and American jobs. I do. And I will help President Trump revive the economy, refuel the working class, and bring back American manufacturing.
Bill Hembree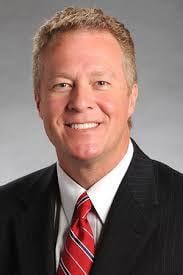 Congressman Graves was a fierce advocate for the 14th district in Congress on the House Appropriations Committee. I was also proud to serve on the Georgia House of Representatives Appropriations Committee when I served as a state legislator. My unique background in economic development can give insight into how we can continue to grow our economy. While Congressman Graves is leaving, I want to replace him on the Appropriations Committee so that the 14th district can be heard at the table in Washington and we can deliver the funds and services our district deserves.
Endorsements: Congressman Buddy Carter, R-GA; 9 times rated A by the NRA, Georgia Life Alliance Pro-Life Certificate
Andy Gunther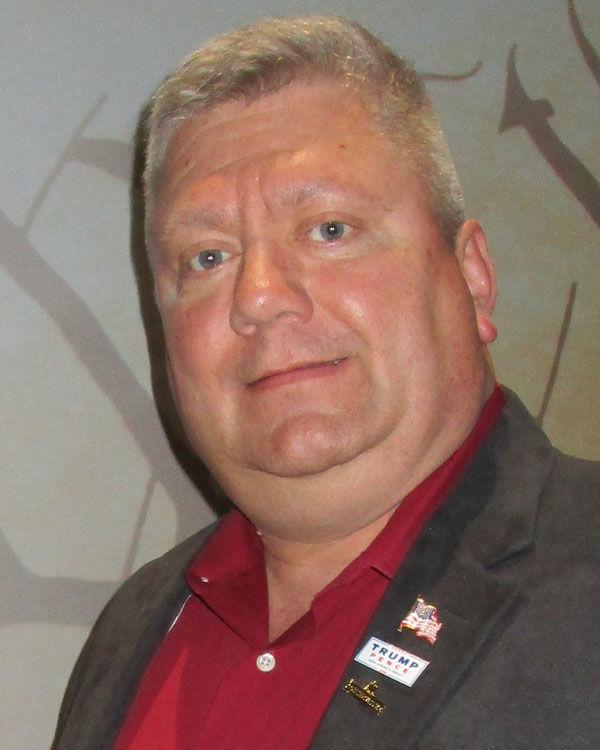 One of the committees I would like to be on is the House Committee on Oversight and Reform.
This committee oversees the federal government and all of its agencies to ensure efficiency, effectiveness, and accountability. The committee oversees government operations, health care, information technology, interior, energy and environment, national security, and intergovernmental affairs.
This committee is a key place to start downsizing and streamlining, that is to identify and eliminate redundant operations, the government and its agencies. The people of this district will benefit by having a smaller government, a more efficient, affordable healthcare system and improved rural internet.
Waste, fraud and abuse by the agencies themselves and the people who use the services that the agencies affect, produce costs that can be eliminated. Here is where we can require agencies to do a zero-baseline budget so the agencies can justify the money they ask for.
Redundancy of reporting requirements and federal compliance and restrictions of the healthcare industry undoubtedly degrades the effectiveness of providing best and most affordable care to the patient. This is also a committee that can initiate the repeal of the Affordable Care Act. To eliminate all aspects of the law that makes healthcare less affordable.
Marjorie Greene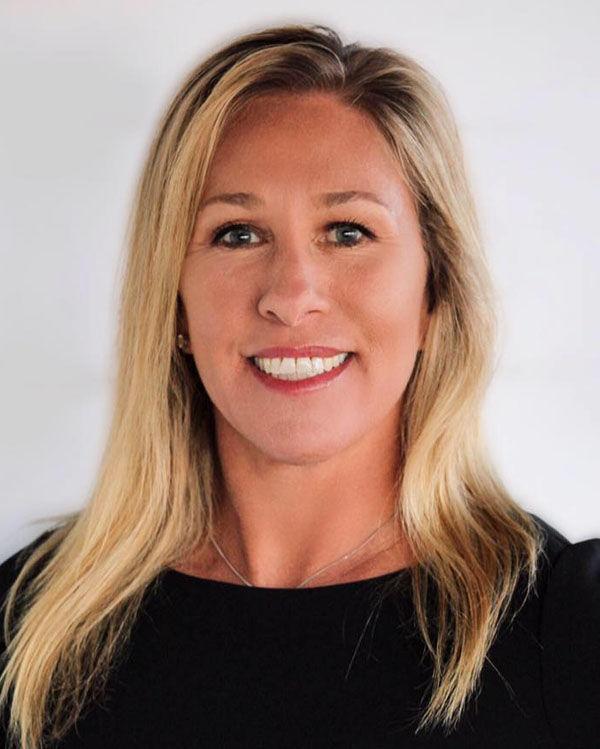 Homeland Security: Fully fund and finish the border wall, fully fund ICE, and defund sanctuary cities. We must stop the steady flow of illegal drugs and human trafficking pouring into our country.
Judiciary: Obama's FBI targeted President Trump before the 2016 election to remove him from office. And then they put the country through a fake Russian collusion witch hunt. We must hold those responsible accountable and must guarantee justice is served to the fullest extent.
Small Business: The people of Northwest Georgia want jobs, jobs, and more jobs. As a Georgia business owner having created thousands of jobs across the country, I'm uniquely qualified to position Northwest Georgia as a hub for job creation. We must make the Trump tax cuts permanent, continue cutting burdensome regulations, reopen the economy and put America back to work for the great American comeback.
Endorsements: Congressman Jim Jordan; Congressman Matt Gaetz; former Freedom Caucus Chairman Mark Meadows; Gun Owners of America; Right Women PAC; Citizens United; David Bossie; 100% pro-life by Georgia Life Alliance; 100% pro-gun by Georgia Gun Owners.
Clayton Fuller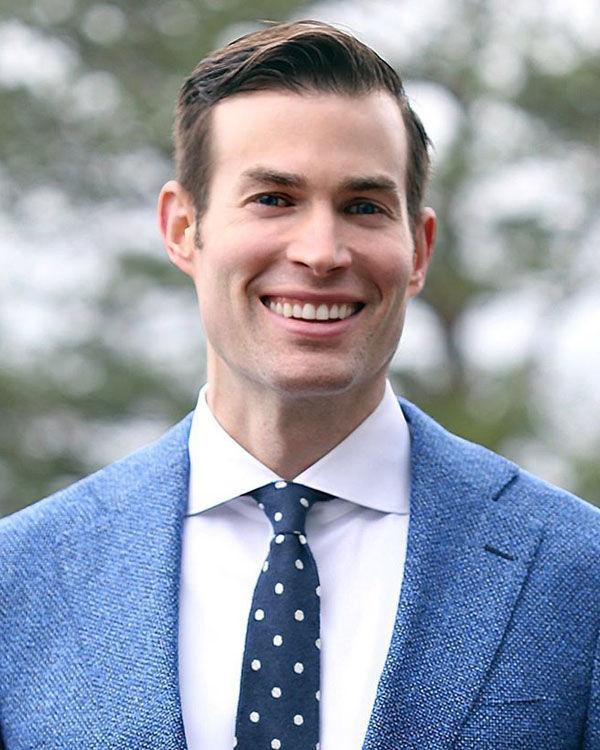 Clayton Fuller's top choices for committee assignments will be the Intelligence, and Veterans Affairs committees.
On the Intelligence Committee, he will be able to implement policies that crack down on foreign threats. Having worked on international counterterrorism issues both in the Air Force and in the Trump White House, he understands the threats facing our country. He supports President Trump's efforts to secure the border and will stand up to China and hold them accountable for the coronavirus.
Clayton will seek to join the Veterans Affairs Committee. As a cancer survivor in the Air Force, he understands the hardships our veterans face, particularly in the healthcare arena. It is critical that veterans in our district have access to high quality healthcare, which is why he supports allowing patients to visit the provider of their choice, and having the VA cover the costs, even if the provider is outside of the VA system. It is essential that the district's representative has lived and worked in the area for a very long time, as Clayton has. The unique makeup of the 14th District requires an advocate who understands the particular needs that face communities that are primarily rural or centered around small towns.
John Cowan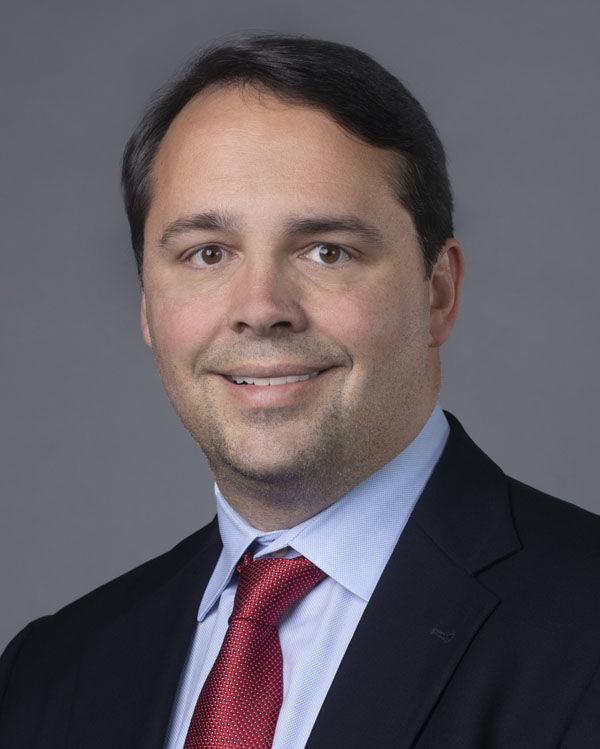 With my years of experience as a doctor and a small businessman, I could best serve Northwest Georgians on the House Ways and Means Committee, which has jurisdiction over tax, healthcare and trade policies. I am uniquely qualified to lead on tax reform, enhance our trade agreements and fix our broken healthcare system. I know that hard-working Americans deserve conservative tax reform that works for our middle class and supports our economy, and I will stand with President Trump to pass the conservative reforms we need. As a doctor, I am the only candidate with the firsthand experience and expertise to find solutions for Medicare and our nation's healthcare crisis. Our healthcare system is broken – we spend more than any other country and get worse outcomes. I'm committed to fixing that. With the 14th District's flourishing carpet and textile industries, we need a fighter in Washington who will lead on creating trade agreements that promote free and fair trade by leveling the playing field, stand up to China, cut regulations and support local manufacturing. I bring the private sector viewpoints needed to get our nation's economy booming again and bring high-paying jobs to Northwest Georgia.
Endorsements: State Sen. Chuck Hufstetler; State Reps. Kasey Carpenter, Eddie Lumsden, Mitchell Scoggins; Sheriffs Tim Burkhalter, Gary Langford, Johnny Moats, Mitch Ralston; County Commissioners Wright Bagby, Scotty Hancock, Scott Tillery, Rhonda Wallace, Allison Watters, Jason Winters; Mayors Jimmy Palmer, Larry Stansell; Floyd County Tax Commissioner Kevin Payne; School board members Tony Daniel, Jay Shell, Chip Hood, James Foster, Chris Culver, Jill Fischer, Will Byington; City Commissioners Craig McDaniel, Jim Bojo, Mark Cochran, Jamie Doss, Randy Quick.
Kevin Cooke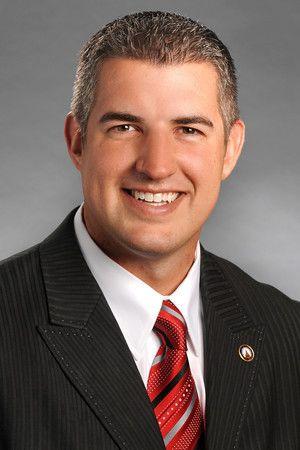 I would like to be a member of both the House Agriculture Committee and House Oversight Committee. Agriculture is the largest industry in our state and is vital to District 14. I have been running a farm for six years and understand the importance of being an advocate for those in the industry.
Additionally, I would like to serve the hardworking Georgians in CD-14 by seeking a position on the House Oversight Committee. Congress has a responsibility to ensure that our federal programs are running at maximum efficiency and, in the event that they are not, actions must be taken and accountability must be in place. It is my mission to ensure that your tax dollars are not wasted on bureaucracy and unconstitutional federal programs. We must eliminate wasteful government spending if our district and country are to prosper for generations to come.
Endorsement: Congressman Jody Hice
Ben Bullock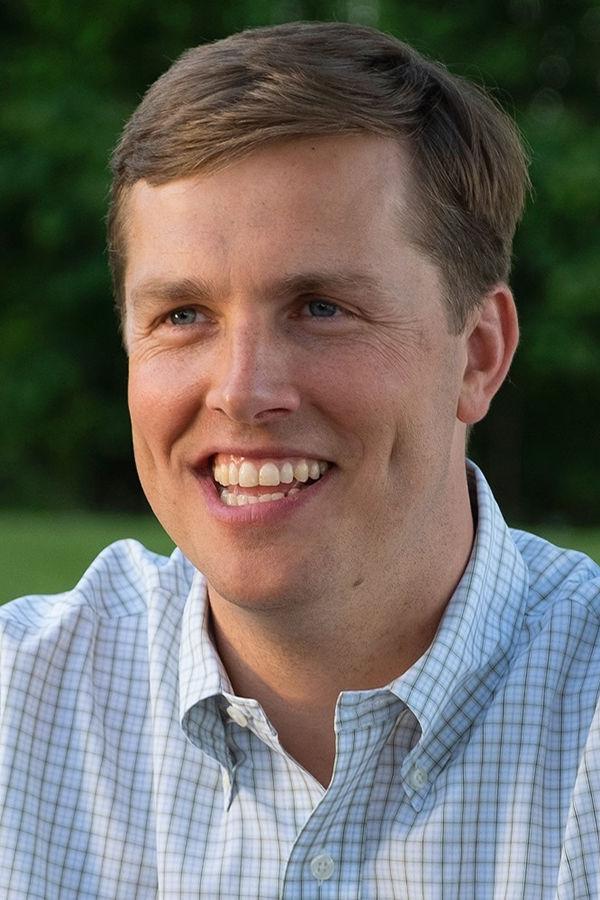 I am pursuing six committees that reflect my experiences that I believe will allow me to best serve the people of Floyd County and the 14th District. They are the Banking and Finance Committee, Infrastructure and Transportation, Oversight and Reform (National Debt), Armed Forces, Intelligence, and Foreign Affairs.
The committees on Banking and Finance, Infrastructure and Transportation, and Oversight and Reform are tied directly to my passion for economic development. I would like to use my experience to spur job growth, recruit businesses and industries, and support existing business. I would also like to improve our infrastructure to make our district an even more attractive place to do business. I also plan to tackle our insane national debt and be a voice for those who think it has gone too far. This economy we are building needs to actually be here for our children and grandchildren.
The committees on Armed Forces, Intelligence, and Foreign Affairs would be where I make use of my experience as an Air Force intelligence officer. Only 12% of those in Congress are veterans, and I think my insight will help make sure our troops are well funded and protected, while they protect our freedoms back home.
Endorsements: Carlton and Paulette Rakestraw * Rakestraw and Associates Dave Carmichael * Chairman of Paulding County Commissioners Jim Henson * Dallas City Council Hunter Hill - former state senator, gubernatorial candidate Howard Maxwell * former state representative Brian Stover * Post 4 Paulding County Commissioner Art Ragsdale * Ragsdale Heating, Air, and Plumbing Joe Duvall * Dallas Police Chief Frank Moran * Hiram Mayor James Kelly * Dallas Mayor Kim Curl * C&C Pharmacy Justin Fuller * Hardy Family Automotive Group Jerry Bullock * Real Estate Development Elaine Ragsdale Lee * Salon Eleven John Henderson * Henderson Collision
John Barge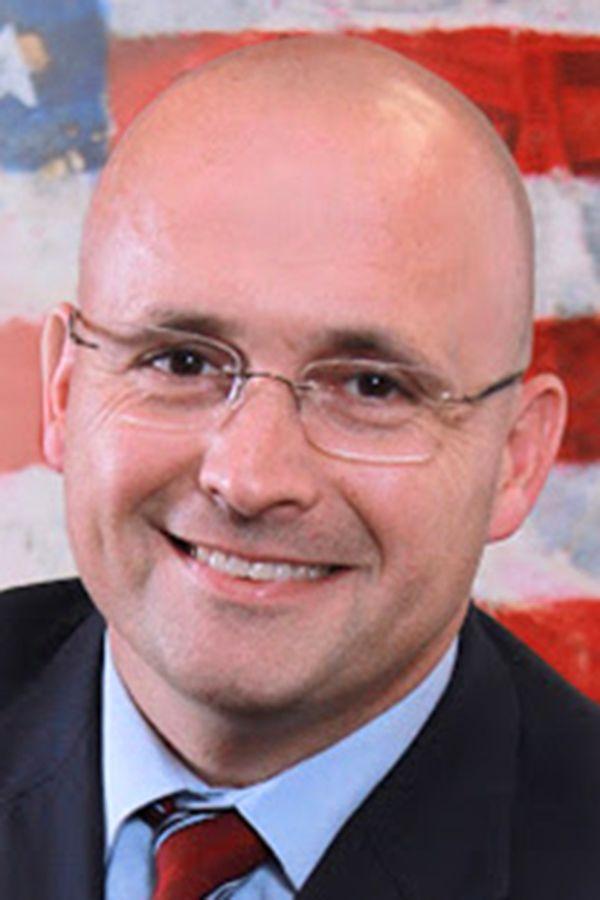 Agriculture: Right now, during the coronavirus pandemic, we see farmers dumping thousands of gallons of milk, plowing under crops and slaughtering livestock because of the disruption to the food supply chain. Simultaneously, the U.S. began receiving beef imports from Brazil and Africa! I will support measures that protect our farmers and secure our food supply. First on my agenda would be to get food that is being destroyed to food banks across the country to feed the hungry.
Education and Labor: I would use my expertise in education to push for dismantling the Department of Education. Programs within the department that provide needed funds could be placed under the umbrella of existing agencies like the Government Accountability Office. Those monies could be block-granted back to the states. I would also leverage my expertise in vocational education to encourage skilled trades. There are too many people with college degrees and tons of debt, yet no skills to get a job.
Ethics: I will fight to ensure that members of Congress are held accountable to and abide by the laws they create. Congressional members should not be a protected class of people. I will root out and expose those who abuse their power and misappropriate funds.