A 49-year-old woman was sentenced to 15 years in prison stemming from the death of a man during a wreck on North Avenue while she was high on methamphetamine.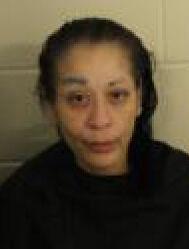 Michelle Cantu pleaded guilty to first degree vehicular homicide alongside DUI and failure to maintain her lane charges in front of Floyd County Superior Court Judge Kay Ann Wetherington on Tuesday.
Cantu is also ordered to serve an additional two years on probation after the completion of her 15 year sentence. She is ordered to pay $9,320 in restitution to pay for the funeral expenses of 37-year-old Hector Guzman.
Guzman was killed on March 4, 2021, when the 2006 Volkswagen Jetta driven by Cantu crossed the center line of traffic and struck his vehicle.
Several of Guzman's family members spoke at the hearing Tuesday, describing him as a jovial person who enjoyed making others feel good.
Also brought up was Cantu's long record of drug convictions as well as the fact that she had been given the opportunity to participate in the Floyd County drug court program prior to the incident.