A $640,000 community investment program is planned to address the problems of homelessness around the county.
United Way of Rome & Floyd County is set to launch the two year program in 2022. Director Alli Mitchell said it specifically targets nine of 10 identified priorities through partnerships with — and grants to — local nonprofits and faith-based organizations. Cathy Aiken-Freeman is the agency's community coordinator.
"This approach takes the place of the traditional competitive grants model UWRF began phasing out in 2019," Mitchell said in a midyear report to city and county commissioners.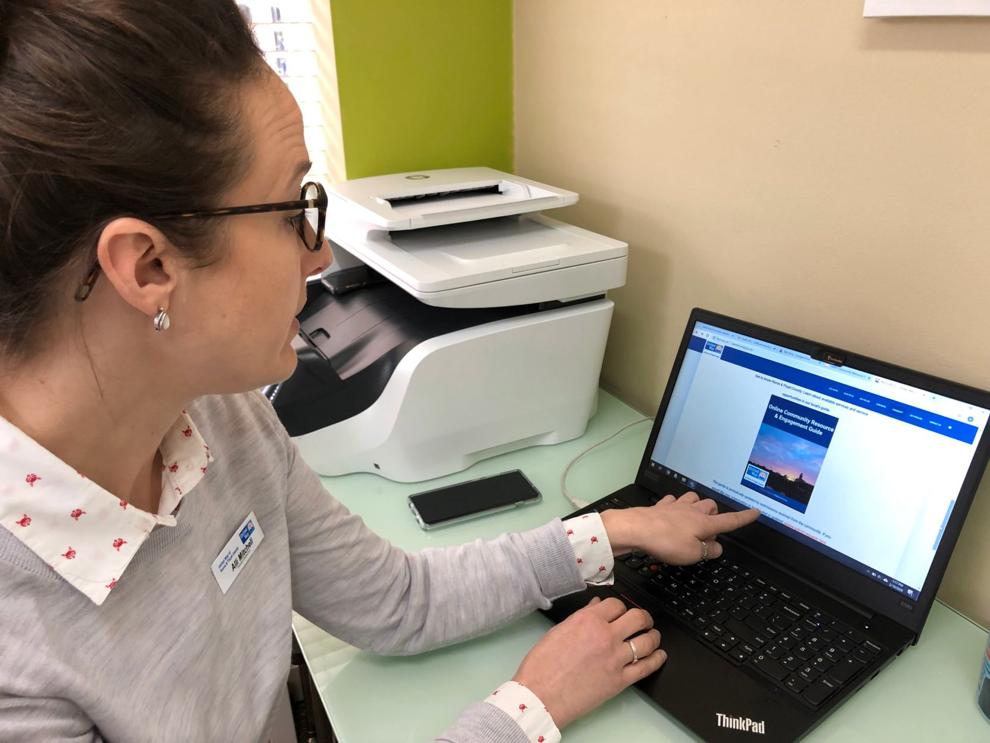 While assistance to people who are homeless is part of the program, the major focus is on preventing it in the first place. The plan of action is based on the work of UWRF's Interagency Council — an outgrowth of the old Homelessness Task Force — and Child Well-Being Index indicators.
Making affordable housing attainable is the one priority they're leaving to local governments to address, although Mitchell said they're looking at pilot programs that could help.
Meanwhile, various organizations will share in grants totaling $320,000 a year to do what they're good at. Several of the initiatives are already underway.
♦ Access to coordinated services and resources: United Way has set up help sites in Rome, at 208 E. Second St., and on the top floor of Cave Spring City Hall. But plans are to add more in areas such as Armuchee, Coosa, Shannon and Lindale.
♦ Resource navigation: People in crisis don't always know what kind of help they need, let alone where to get it. Automated referrals don't close that gap, so United Way is providing one on one human contact at its help sites and phone line, 706-622-1990. It's budgeted at $40,000 a year for part-time positions.
♦ Housing access fund: This priority targets people transitioning out of shelter care or waiting for space to open up. There's $60,000 a year budgeted for things like hotel/motel stays, security deposits and pet deposits. The Salvation Army, Living Proof, Hospitality House, and Davies Homeless Shelters will each get $15,000.
♦ Eviction mediation program: This is aimed at keeping people in place without burdening landlords and property managers who may be struggling as well. United Way is budgeting $50,000 a year for a proposed community committee to help with mediation and support with past due and future costs.
♦ Vulnerable teen support: Some studies suggest that almost half the children who age out of the child welfare system experience homelessness. Others are rejected by their families or face other barriers due to their race. There is $60,000 a year budgeted. It's split evenly between the Open Door Home, to give 18-year-olds another two years to prepare, and the YMCA's Thrive Program for young men of color. Fundraisers support another initiative, Parents and Friends of Lesbians and Gays, at PflagRomeGa on Facebook, which helps LGBTQIA+ youth.
♦ Child Care Basic Income Pilot Program: The Exchange Club Family Resource Center will get $35,000 a year to help with safe, affordable childcare for parents trying to work or go to school.
♦ Lending and banking access: Free access to financial education, mentorship and services help people who are targets for predatory lending. The Boys & Girls Clubs of Northwest Georgia will get $25,000 a year for the program.
♦ Transportation: United Way is already partnering with the faith community and other organizations in Rome and Cave Spring to help get people to mental health support services. It's working to expand the initiative to other areas of the county and also increase access to healthcare, childcare, education and jobs.
♦ Food and basic needs: Food insecurity is the first indicator of economic instability. Making support for nutrition and basic needs a priority can help at risk families save money for rent, utilities and other costs of living. There is $50,000 a year budgeted among four organizations: $20,000 for the Bagwell Food Pantry; $15,000 for Summit Quest; $10,000 for the Community Kitchen; and $5,000 for Hope's House.