Rome currently has over 16 miles of paved, multi-use trails that lead from downtown to various destinations and is in the process of adding more.
TRED Executive Director Julie Smith said there are two big active projects in the works, the Redmond Trail Extension and the Lindale/Silver Creek Trail Extension.
The Redmond Trail Extension will eventually be a quarter of a mile paved trail that will connect the Mount Berry Trailhead to the end of the Avenue A/Levee Trail. It is a state project, but Rome, Floyd County and the group are partnering on the required funding match.
Smith said she hopes to see the ribbon cutting on the Redmond Trail Project sometime in 2022. "It probably will not be ready until next summer, but this new trail is a huge undertaking. It is a connecting trail, connecting Mount Berry/Summerville Park neighborhood to downtown. Hopefully building will begin this fall," she said.
The Lindale/Silver Creek Trail Extension will start at the end of the Kingfisher Trail, behind the Floyd County Health Department on East 12th Street. It will run down to Lindale using the abandoned Norfolk Southern Rail line, ending at the train viewing station.
"This is very exciting because it is the very first trail connection that will go to Lindale," Smith said, "and it is three and a half miles of new trail."
It's funded by the 2017 special purpose, local option sales tax, and Smith is hopeful construction will get underway sometime in the near future.
The new Lindale Trail will be directly connected to Georgia Northwestern Technical College, making it the third local college connected to the trail system.
Walk and Talk
Another exciting venture for TRED is their Walk and Talk series. On the last Saturday of each month the community can enjoy a free guided tour on one of Rome's trails.
Saturday's planned nature walk around the GE Trails at Garrard Park, however, has been postponed due to expected inclement weather.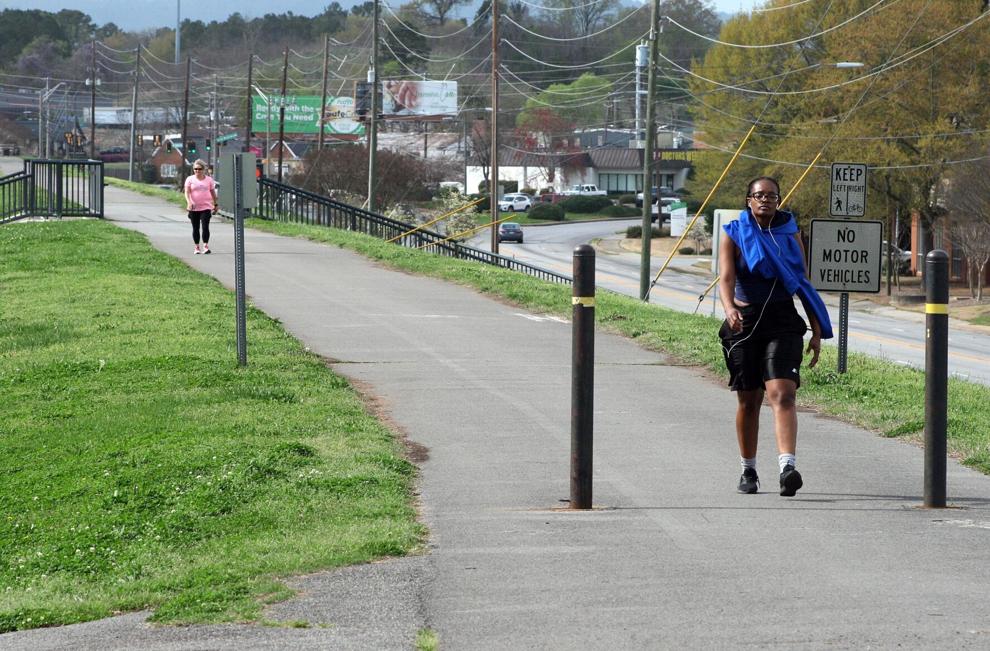 The next one is scheduled for May 29. Brice Wood, senior planner with Rome-Floyd County Planning Department and a TRED Advisory Board member, will lead a walk touching on the history of the River District and looking into the future revitalization plans.
A June 26 walk will be led by long-time exercise guru and coach Millie Lockley. This moderately paced walk will focus on proper warm up and stretching and will go from Kingfisher Trail Loop to Myrtle Hill Cemetery.
On July 31, Dr. Jimmy Douglas will lead a health walk along Mt Berry Trail. The Aug. 28 walk will feature Keep Rome/Floyd Beautiful Director Emma Wells discussing "Pollinators, Public Art, and Trail Trees" along the Ridge Ferry Trail. And on Sept. 25 TRED will lead a moderately strenuous hike on the Jackson Hill trails.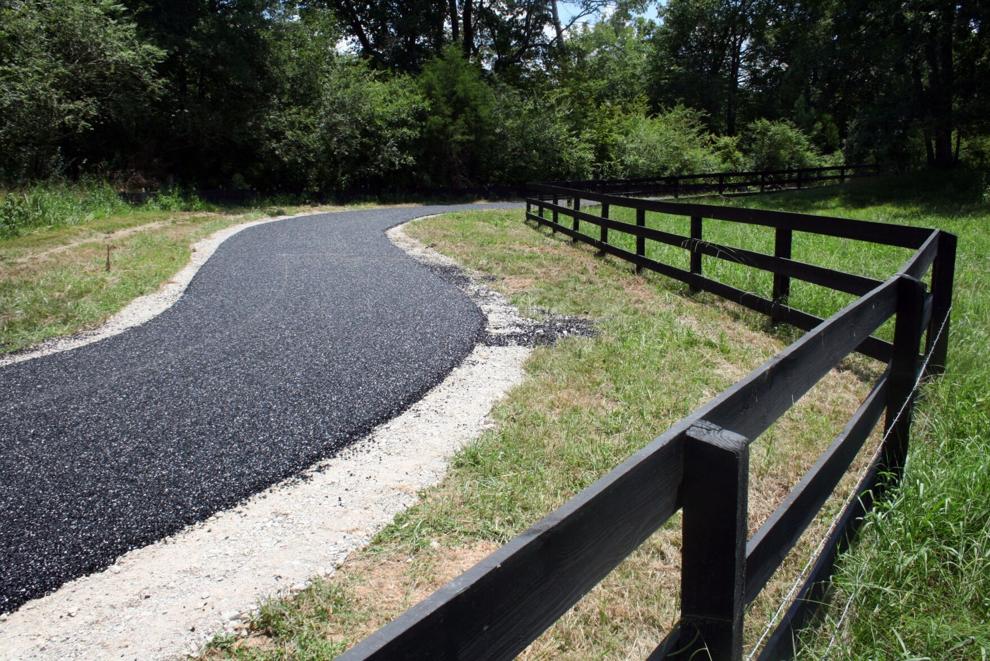 Recycling trash into art
TRED, Rome Area Council For the Arts and Keep Rome-Floyd Beautiful are all partnering for a very special project.
"Trash that has been collected from the trails and rivers will be fashioned into an enormous sculpture and placed at the ECO Center and along the Ridge Ferry Park Trail as we do more of them," Smith said. "We were just granted approval from Public Works, who will be installing it."
A local artist has been commissioned to oversee the project.
"This first project will probably be completed in October, and we hope to make this a yearly thing," Smith said.
Trail maintenance
TRED also is looking for a group of dedicated auxiliary men and women to help maintain the natural trails.
"We have a great relationship with the Rome Public Works Department," Smith said. "They do a great job of maintaining our multi-use paved trails."
TRED provides maintenance for the unpaved trails at Garrard Park, Blossom Hill and Jackson Hill, and this is where community volunteers are so needed.
"At our GE Trails, trash collects quickly along the corridor of Redmond (Circle) and Lavender (Drive). There is a lot of privet, poison ivy needs to be sprayed, and trees need trimming," Smith explained.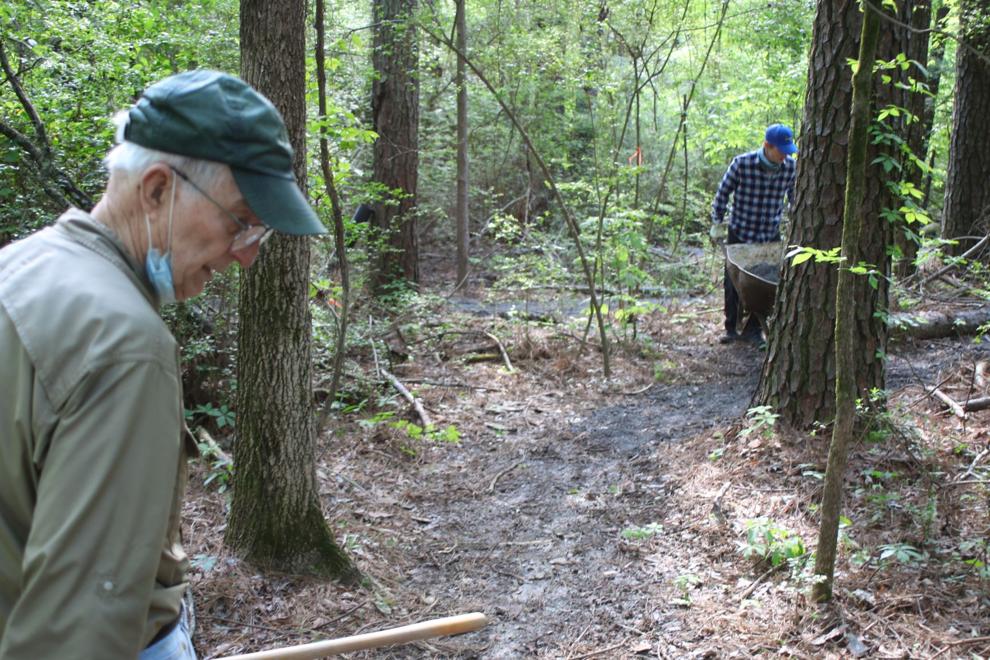 Mike Rousseau has been a volunteer with the GE trails since the beginning.
"It took us about two years to prepare the trails. There were a lot of dead pine trees we had to clear," he said. "We realized early on that if we were going to keep these trails open it was going to take ongoing maintenance. Since I live close, I volunteered to come out once a week and check the trails to see if anything needed to be done."
A former GE employee who lives in the Garden Lakes area, Rousseau said they are in dire need of volunteers at the GE trails.
"We originally had around 28 volunteers and now we are down to about five," he said. "Our group has dwindled. Some have moved away, and some have a lot of family activities on Saturdays that prevents them from being able to volunteer now."
Among the tasks they tackle are cutting privet, collecting sticks, clearing rocks off trails, cutting down branches, staining picnic tables and benches and collecting trash.
TRED provides the materials — gloves, grabbers and bags — and helps coordinate details. Volunteers meet several Saturdays monthly at GE from 9 a.m. to noon.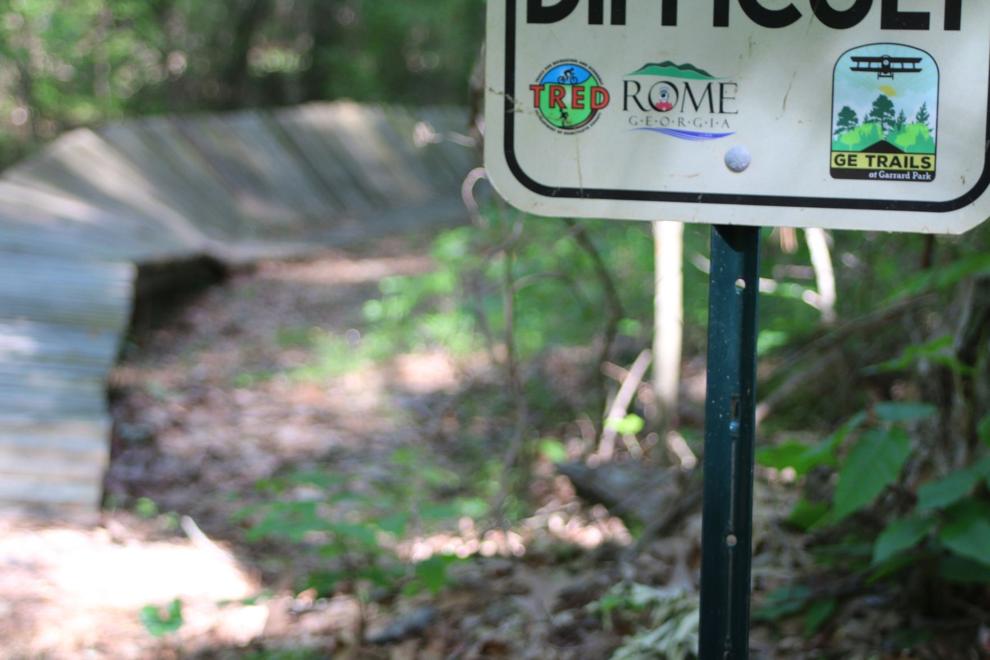 Rousseau said even if people aren't able to attend a Saturday maintenance session, every little bit helps. If you see trash along the trail, please pick it up and place it in the nearest garbage can. And dog walkers, please be mindful of keeping the trails clear as you walk your pets.
If you enjoy Rome's trails and you or your organization would like to contribute to helping maintain their beauty, contact Smith at 706-844-8509 or tredromefloyd@gmail.com.