An offer has been placed for the Cherokee Lodge, one of downtown Rome's most notable historic buildings, but as of Thursday evening nothing's resolved yet.
Hardy Realty CEO Jimmy Byars said prior to the auction conducted by Dempsey Auction Co. on Thursday that they'd seen a lot of interest in the building located at 336 Broad St. Three bidders weighed in online and in person at The Neely on East First Avenue.
The resolution? There's none yet. But Rome real estate developer Larry Martin gave the high bid, including the buyer's premium, of $1,815,000. Byars said it's now up to the owner, Harbin Clinic radiation oncologist Dr. Matt Mumber, to decide whether or not to accept that bid.
If Mumber accepts the bid, then Martin said he'll likely keep the tenants as they are. The building brings in a combined monthly rent of $11,150, according to the Dempsey Auction Co. Among its tenants are the popular eatery Jefferson's as well as Broad Street Guitars on the building's street level.
The building also has a loft on the top floor.
Mumber, operating as Real Estate of Rome LLC, acquired the 18,645-square-foot historic building in February 2006 for just over $600,000 and then conducted approximately $2 million in renovations.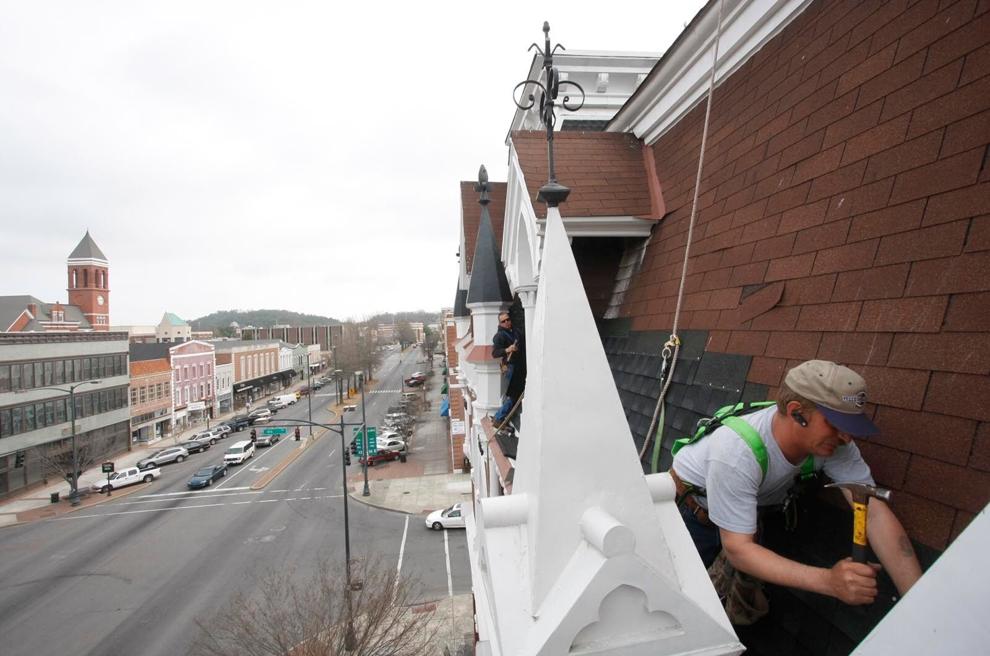 Some of the renovation costs were covered by approximately $500,000 in low-interest loans approved by the Downtown Development Authority.
The current building was erected in 1876 after the original was burned in 1864 by American troops led by Gen. William Tecumseh Sherman. Despite that, it's rumored that some of the American troops who were Masons sent funds back to Rome to have the lodge rebuilt.
The Masons occupied the building from 1876 through 2006.
At the time of the sale, the group said the upkeep of the building was at the point the group couldn't afford to maintain it. Since leaving the downtown location, the Cherokee Lodge has built a new facility on Alabama Highway.