It was a step to the left that saved his life 33 years ago.
Judith Ann Neelley took him out into the woods and taunted him before shooting him in the back.
"I took a half step to the left and that saved my life," John Hancock said. "She shot me and left me for dead."
Now 60 years old and living in Texas, Hancock survived the string of crimes that killed at least two women and put Judith and Alvin Neelley in the headlines — and in prison for the rest of their lives.
It was Oct. 3, 1982, and the Neelleys were on a violent binge.
They'd done some time and met back up after being convicted of robbing a Shorter College student in 1980. The couple had been committing crimes all around the area and had returned to Rome.
Hancock and Janice Kay Chatman also had met up that Sunday night and gone to her mother's house. He stopped to pick up some nuts and bolts and when he looked up he saw Chatman talking to a woman in a brown Dodge Charger.
"Janice Kay was talking to Judith Ann Neelley and she told me about a street — Baker Street," Hancock said. She said she was lonely and wanted to know if they wanted to ride around and go do something.
Hancock said they weren't doing anything and figured they would go hang out so they got in the Charger.
While they were riding around Judith Neelley spoke with Alvin Neelley using the moniker Night Rider over the CB radio — Judith Neelley used the handle Lady Sundance.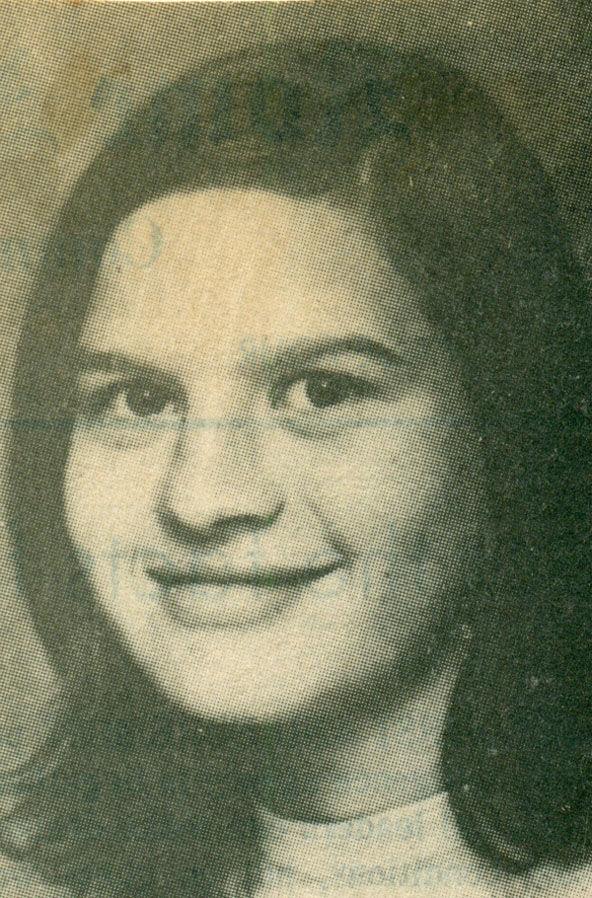 Eventually they met up with Alvin Neelley driving his red Ford Granada at Morton Bend on the Coosa River.
They were having a good time, but things started getting suspicious when Judith Neelley insisted that Hancock ride with her husband.
"I knew that something weren't right," Hancock said.
They headed into rural Gordon County and pull­ed over.
"We stopped to pee and I turned around. Judith Neelley was standing behind me with a (pistol)," Hancock said. "I asked her 'Why, what have we done?' She said 'Don't worry about your girlfriend. We're going to take care of her too.'"
Then she shot him in the back with a .38 or as he describes the bullet, "a 148 grain wadcutter."
Surviving the nightmare
They left him for dead. He made his way back to the road and got a ride to the police station. He was worried about what they'd do to Chatman.
Still remembering those days his voice broke a little bit in gratitude when he described Rome police officer Kenneth Kines, who is now dead, listening to him.
"To me he was the only one who believed what I was saying," Hancock said. "If it wouldn't have been for him I'd have been the prime suspect in Janice Kay's death."
After the convictions Hancock stayed in the area, later moving West after his mother's death in 1997.
"I always remembered the story the land of the white buffalo," he said referring to a Native American legend of redemption and peace. "I moved. I worked on a ranch and worked the oil fields."
Most people in his adopted home in Texas don't know his history and he's OK with keeping it that way.
"I've lived this nightmare since this happened in 1982. This will never go away; I know that," he said. "Maybe it will when she dies, we'll see."
Alvin Neelley died in prison while serving a life term in 2005 for his participation in the murder of Chatman.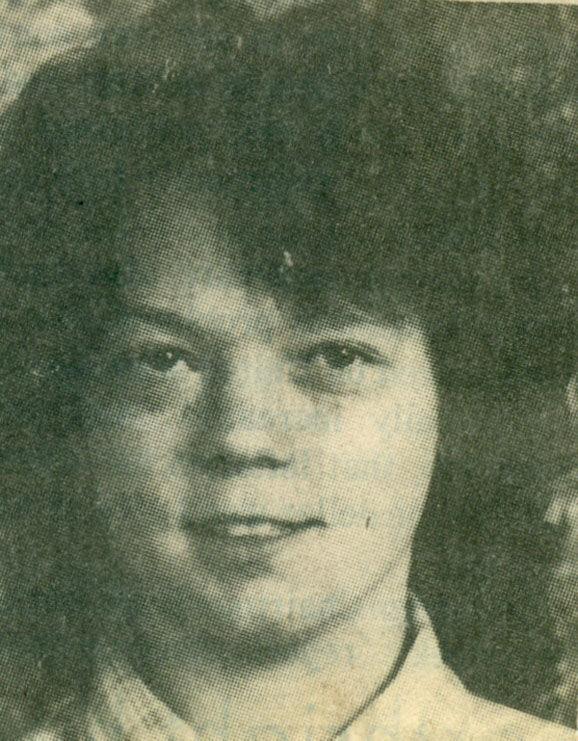 Judith Neelley is currently incarcerated at the Julia Tutwiler Prison for Women in Alabama. She was originally sentenced to death for the murder and torture of Lisa Ann Millican.
The couple sexually assaulted the 13-year-old LaFayette girl they'd kidnapped near Riverbend Mall before Judith Neelley injected her with liquid drain cleaner and, when that did not kill her, shot her in the back and pushed her into Little River Canyon.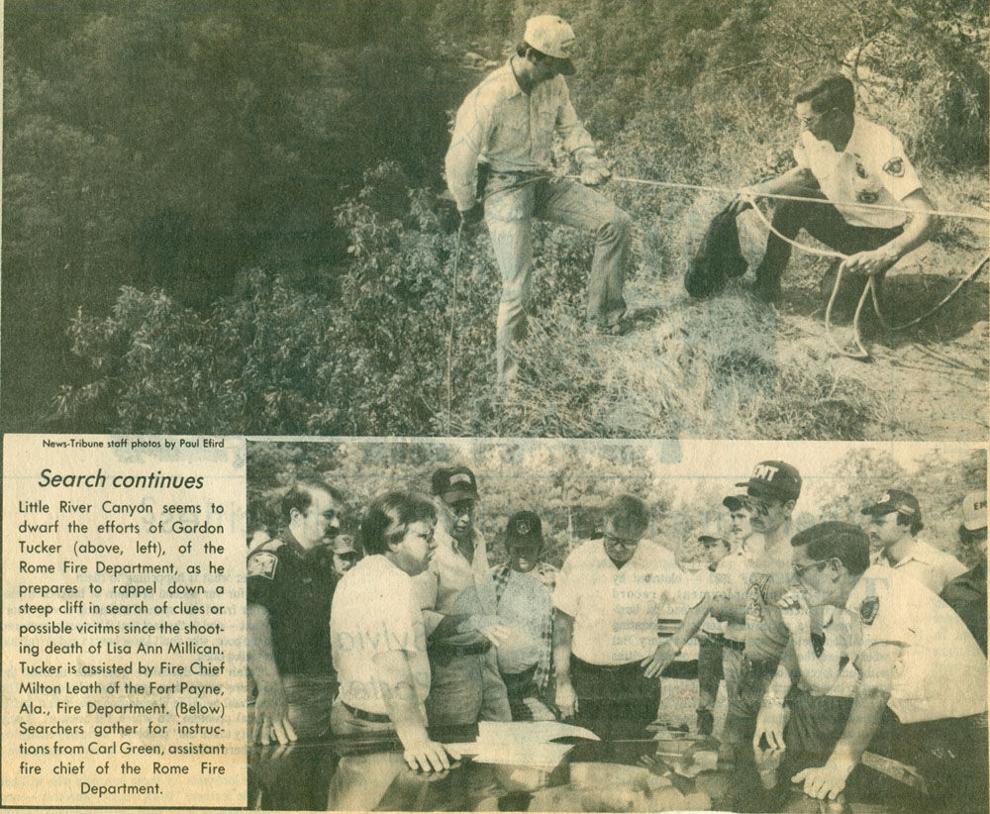 Her death sentence was commuted to a life sentence by former Alabama Gov. Fob James as he left office in 1999.
There was a question for a time whether or not she would be eligible for parole. In 2003 the Alabama Legislature sought to answer that question and passed a law — retroactive to 1998 — that made any commutations of death sentences automatically life without parole.
In 2014 she filed an appeal stating that law was unconstitutional, but this past week U.S. District Court judge ruled she waited too long to file her lawsuit.
Hancock rejoiced at hearing the news.
"I'm a Christian-living person," he said. "But it gives me a peace of mind knowing that woman will never walk free."
Following the leader
During her trial Judith Neelley said Alvin Neelley was in charge and beat her throughout the crime spree but people who met them say it's hard to believe.
Hancock laughed at that description of events.
"She was the leader of the group," Hancock said. "She told Alvin what to do."
"There is no doubt in my mind she was the leader of that group," he said. "She shot Lisa Ann Millican, she shot Janice Kay Chatman and shot me and left me for dead."
Local attorney Floyd Farless represented Alvin Neelley in the 1980 robbery at Riverbend Mall — the area where they later abducted Millican — and described him as a follower.
"He could not be the leader of anything," Farless said. "He had an extremely dependent personality type. Whatever Judith Ann wanted he'd have done it."
Farless gave his client the advice that the girl might be bad news but Alvin Neelley disagreed.
"He said 'I love her I'll make it work,'" Farless said and described him in a 1980s newspaper article as "a poor slob in love."
At that time Mike Ragland was the head of the Rome Police Department's detective unit interviewed both Neelleys on the 1980 robbery then later Alvin Neelley in the deaths of Chatman and Millican.
"He ain't going to pick up a lot of girls, he had one and he was not going to ruin it," Ragland said. "I didn't buy the abused wife bit."
He would have done anything she told him to, Ragland said.
"He wasn't the sharpest knife in the drawer."
Questions
Once Alvin Neelley was arrested he began telling police about other crimes they committed.
"Alvin had pretty much told us that they killed other people," Ragland said. "In fact he told us where one body was, it was down near Milledgeville."
Rome sent detectives to the location where Alvin Neelley said they had dumped a body but couldn't find anything in the large kudzu field he described.
While the investigation continued law enforcement agencies around the South showed up here in an attempt to figure out if the Neelleys were involved in unsolved crimes in their areas.
"I'm not convinced they were not the only two (women murdered)," Ragland said. "They made an effort to pick up other girls along Shorter Avenue. That we know. They had a girl with them in Murfreesboro, Tennessee, when police picked them up."
But much of that information died with Alvin Neelley, and Judith Neelley hasn't been forthcoming about her crimes.
"If Judith Neelley ever wants to clear her conscience and to tell police where other bodies are at," Ragland said, "I'd like to hear the tale."
Hancock, on the other hand, is ready to be done with the story. Now that the law has determined Judith Neelley cannot get parole he feels vindicated.
"God is listening," Hancock said. "He answers prayers and I'm grateful to God that she will never see the light of day. Even after this life she will answer to God."
In this case the law is on his side even if she had been granted parole.
Alabama Department of Corrections Public Information Manager Bob Horton said Georgia has a detainer on Neelley.
So, even if she had succeeded in her efforts get parole she would be released into the custody of the Georgia Department of Corrections to begin serving a life sentence here after pleading guilty to kidnapping Judith Kay Chatman.
But that's a moot point. The denial of her appeal last week means she will not receive parole.
"Life without parole in Alabama means just that," Horton said. "Life in prison."