Four local civic groups joined forces Monday to say thank you to public safety personnel who serve Rome and Floyd County.
The Rome Kiwanis, Exchange, Noon Optimist and Lions clubs met with representatives from seven agencies Monday for their Respect for Law Awards luncheon.
The honorees were Harrison Dupree with the Floyd County Sheriff's Office; Scott Kent with Rome police; Zach Doan with Floyd County police; Cassandra Mayfield with the Floyd County Prison; Stan Smith with the Georgia State Patrol; Cody Franklin with the Department of Community Supervision; and Steve Acker with the Floyd County District Attorney's office.
"The thin blue line represents all of law enforcement that protects this nation," said DA Leigh Patterson. She told a packed Palladium on Monday that law enforcement personnel are the barrier between anarchy and a civilized society, between order and chaos, and between respect for decency and lawlessness.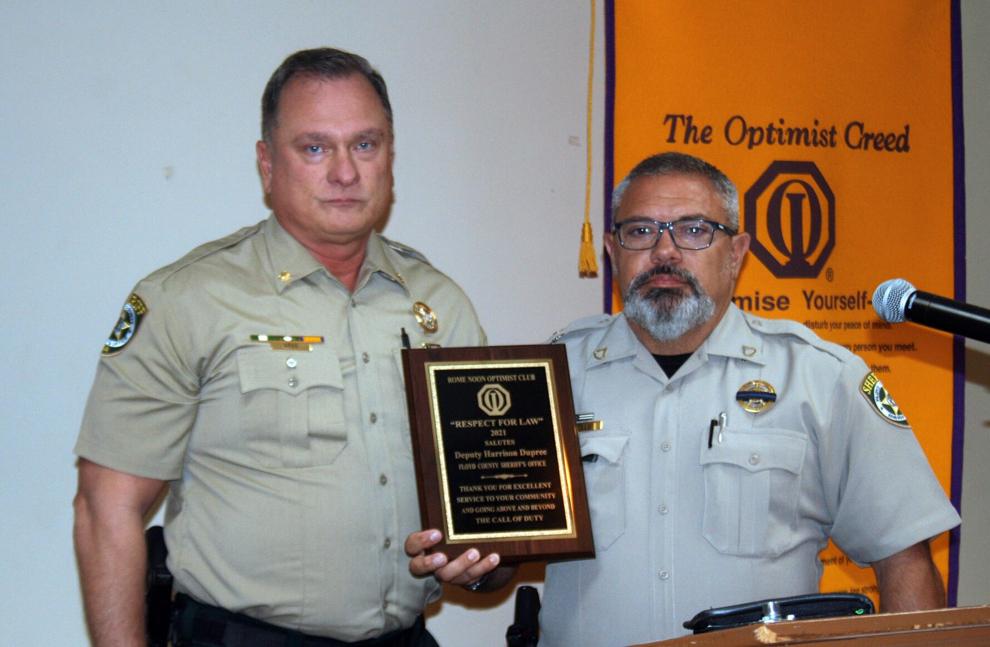 "I don't know that I deserve this," FCSO Deputy Dupree said. "In this day and time, for you all to recognize us, we ought to have this parking lot full of the public."
In the last week alone, Dupree was called to assist with a person who had suffered a heart attack at a local industry and another person who had been run over by a bush hog tractor.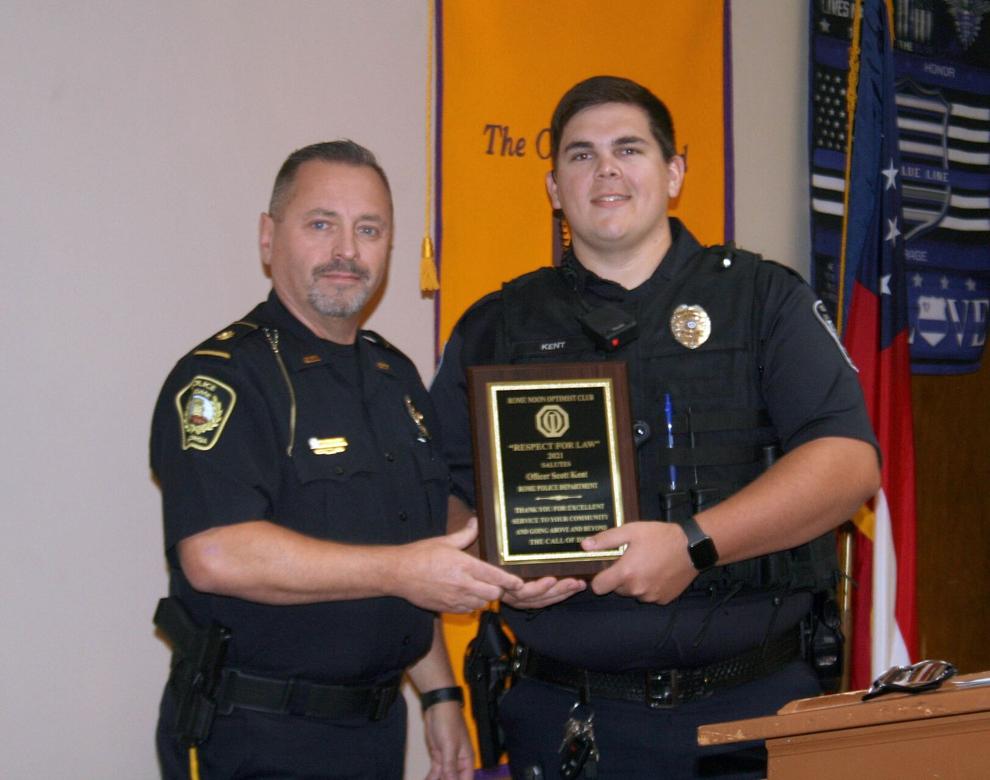 Kent has been with the Rome Police Department for a little over a year, after graduating from Shorter University where he played football. He led the Rome police with 50 DUI arrests last year.
"That is an unheard of feat, for a first year officer to make those kind of cases," said RPD Maj. Rodney Bailey.
Doan, with the Floyd County Police Department, was honored largely for his efforts to save the life of a shooting victim in August 2020.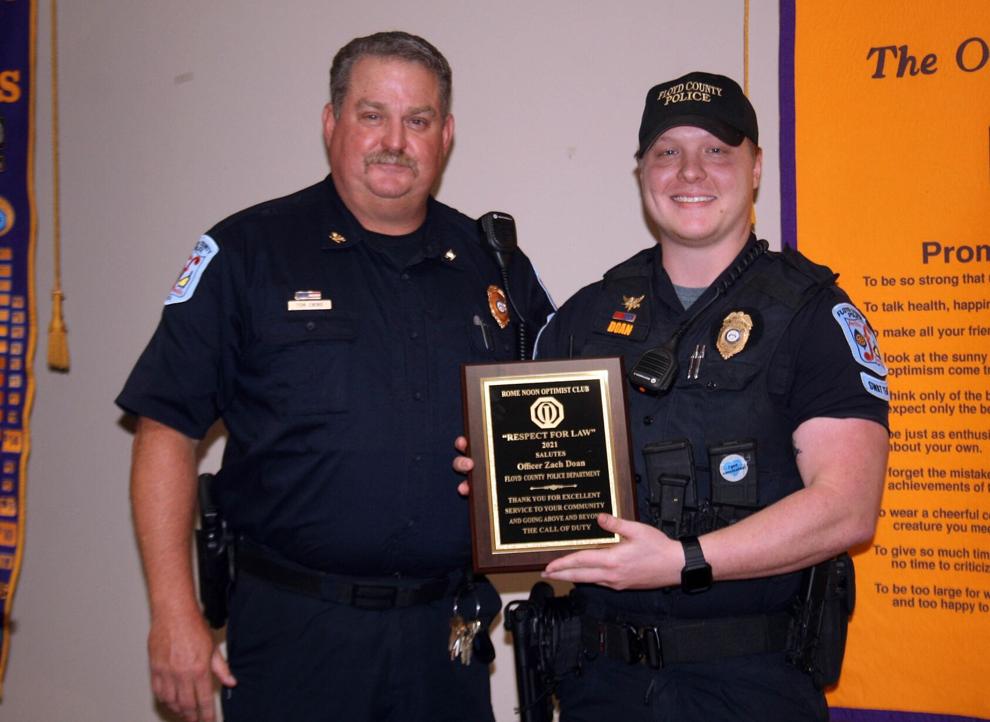 In just a little over three years Doan has become a field training officer, but was called on to rescue a man who had been shot point blank in the chest.
Corrections Officer Cassandra Mayfield is a 15-year veteran of the U.S. Army and has been with the county prison since 2017. Deputy Warden Frank Cronan said she has been responsible for putting the skids on the flow of drugs into the prison.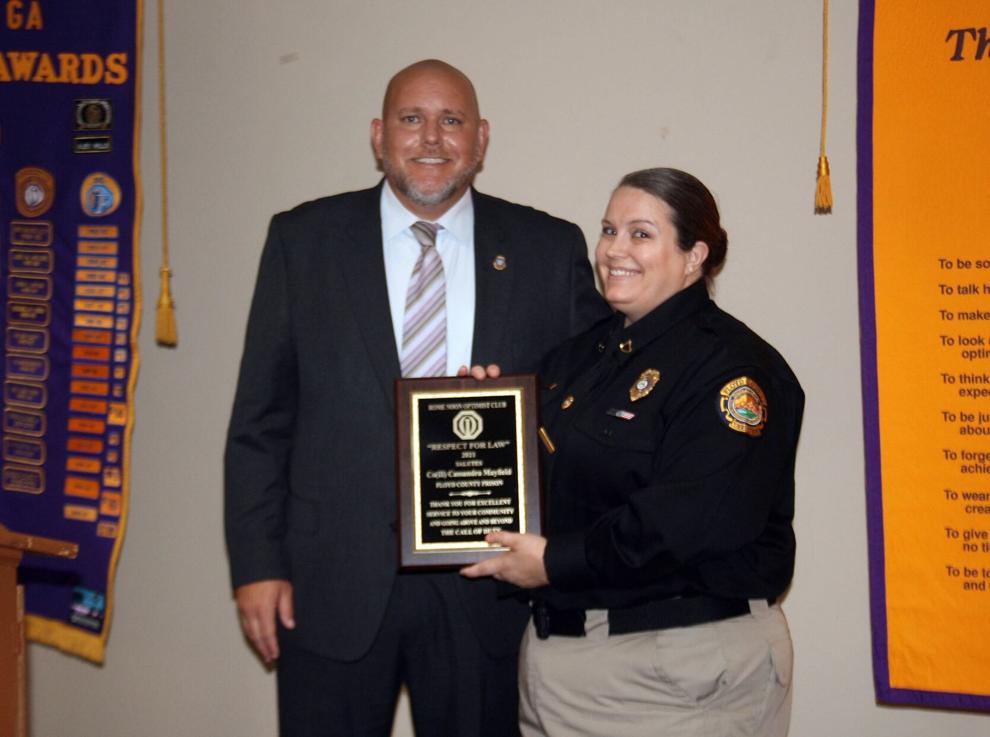 "I just do my job," Mayfield said. "I just try to do what's right for the prison and what's right for my fellow officers."
Trooper First Class Stan Smith, who was honored last year as the GSP's Trooper of the Year, was described an an "all-star" by Sgt. Ean Cain.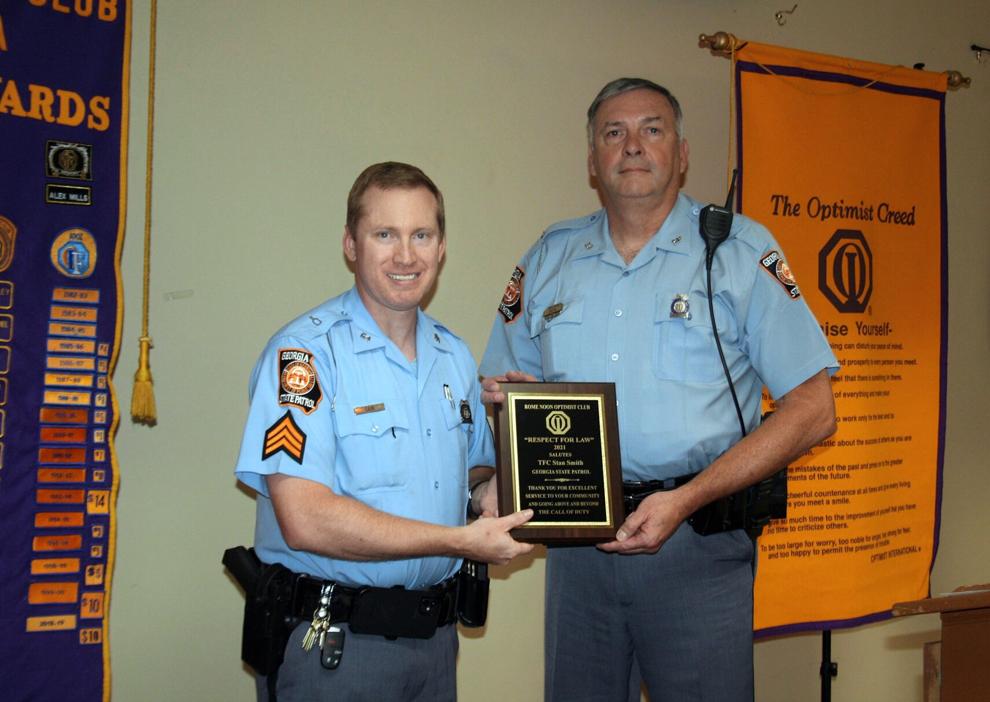 This is the second time Smith has been honored with one of the Respect for Law awards.
Franklin is a 9-year veteran with the probation supervision team. His supervisor, Chief Robert Gross, said that Franklin has been responsible for some of the most challenging populations under probation and parole supervision.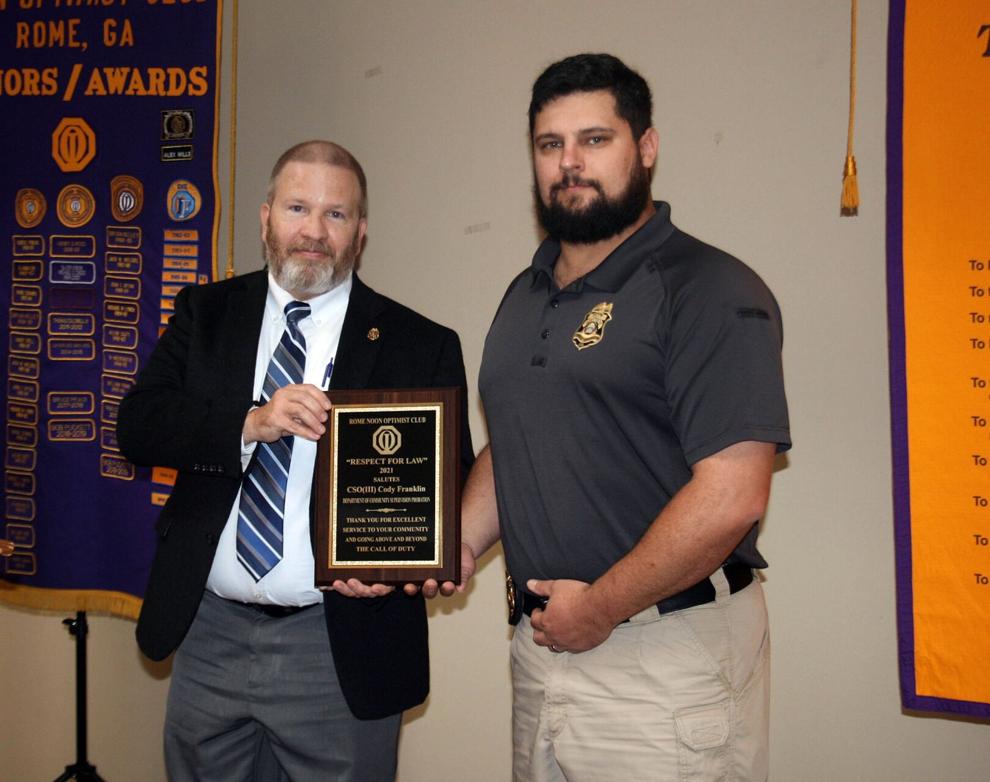 The district attorney's office was included in the program for the first time this year. The award was presented to Acker, who had been with the FCSO and FCPD prior to joining the DA's staff 20 years ago.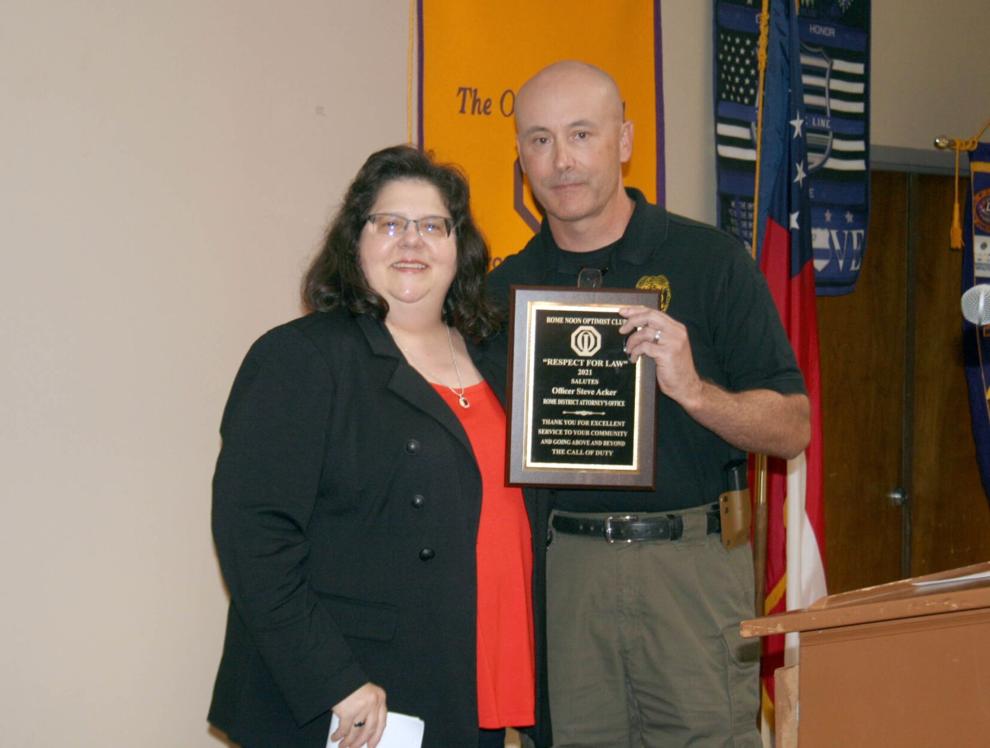 "I think it goes without saying that we've been amongst royalty today, said Sheriff's Office Chaplain Dave Thornton. "They have been the guardians of good and evil and we're thankful for that."