Rome city commissioners are ready to get plans moving for the River District.
The Public Works Committee agreed Tuesday to work with members of the Downtown Development Authority and Redevelopment Committee to develop a plan to make the Fifth Avenue Bridge a more pedestrian friendly entrance to the area.
Even with the anticipation of what the area could be, there are still items to consider.
When it comes to doing anything on the bridge other than the existing sidewalk on both sides, it would require a structural analysis of the bridge, City Engineer Aaron Carroll said.
"Any additional weight needs to be minimal above the weight of the cars that are on it right now," Carroll said.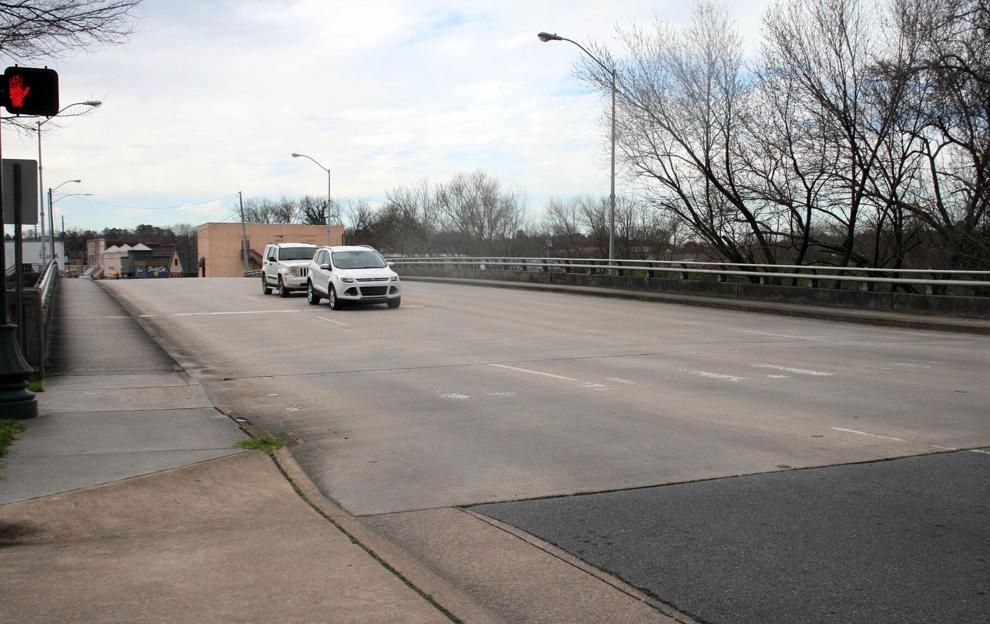 The conceptual plan includes some new parallel parking on the bridge and narrowing it to two lanes of traffic.
The weight on the bridge isn't the only issue. Public Works Director Chris Jenkins said the sidewalks on that bridge are high and may not allow a person who parallel parked to open their door.
The committee reached a consensus that they're ready to see work in the district completed sooner rather than later. However, coordinating that work may be an issue.
Rome has a $600,000 grant from the Appalachian Regional Commission to relocate water and sewer lines. That grant will also cover moving overhead utility lines underground.
New 10-inch or 12-inch water lines will greatly improve service to that section of the downtown district, Carroll said. Plans involve burying both the water lines and utilities underneath the sidewalk on the west side of Fifth Avenue.
"If we're going to do this, then there is no cheaper time to do this than now," said Public Works Committee Chairman Mark Cochran. "In a lot of ways it doesn't make sense to piecemeal it."
The whole government funded streetscape issue is complicated somewhat by private developers' plans for redevelopment along West Third Street.
Representatives of FSRE IMPACT Rome River District LLC are scheduled to present their plans to the full city commission on March 8.
The Redevelopment Committee forwarded to the full commission the FSRE redevelopment plan for a 2-acre tract adjacent to the Courtyard by Marriott Rome Riverwalk hotel. That plan includes an event plaza that doubles as a food hall. That's just part of the development group's overall plan for the property between West Third and the Oostanaula River levee.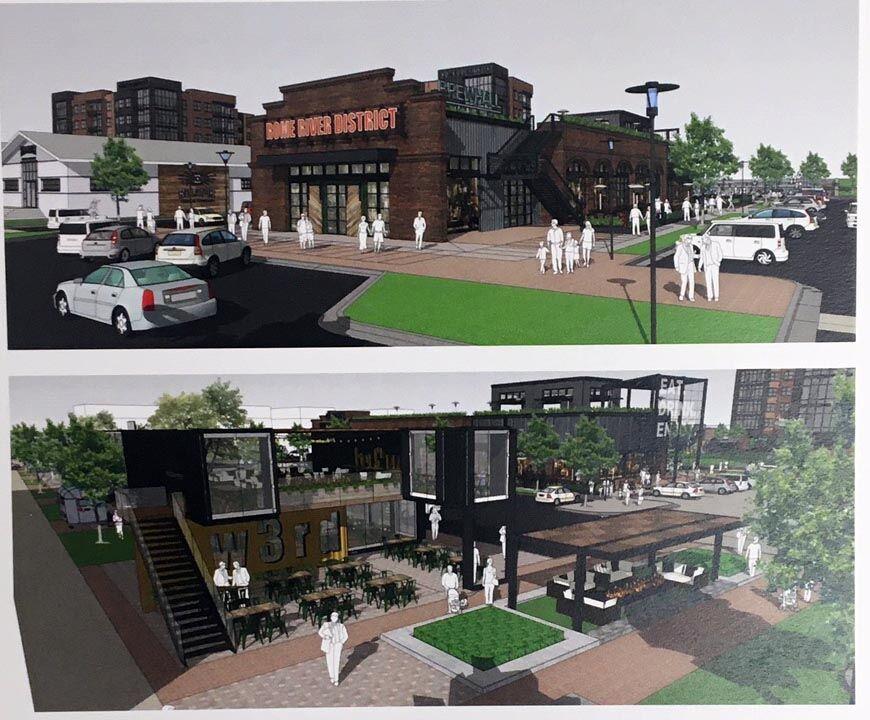 They're also proposing to construct housing valued at approximately $37.5 million in the first phase of their redevelopment along West Third and another $15 million in multifamily housing during the second phase.
Commissioners Wendy Davis and Jim Bojo — both members of the Redevelopment Committee — stressed the importance of timing the water and utility work in concert with private development.
"This is an opportunity that communities don't get very often," said Planning Director Artagus Newell.