Residents of several neighborhoods bordering a proposed massive residential development in Silver Creek voiced firm opposition to the plan during a Rome Floyd County Planning Commission meeting Tuesday.
"The annexation of this land should not be taken lightly," Tressa Baggett said. She said the area is a rural one that many would like to remain that way and the development would result in six times the current population density.
Primary objections raised by the 50-plus attendees at the meeting were traffic and safety concerns on roads like Chulio and Pleasant Valley, as well as the introduction of an urban level of population density.
JTG Holdings is seeking to put 1,018 single-family homes on 264 undeveloped acres north of the Silver Creek community. It's roughly bounded by Hampton Boulevard to the north, Tom Bing Road to the west and Boyd Valley Road to the east.
A JTG representative at the meeting said they planned to have the first homes built and ready within two years, with the entire development completed in a 5- to 7-year timeframe.
Andrew Bishop, the acquisition manager for JTG Holdings, said they have a traffic study in progress which should be completed within weeks. While the proposed development would only be serviced by smaller roads, it's near the corridor for the continuing bypass project linking Ga. 101 to U.S. 411.
"It's disingenuous to say traffic is going to be aided by this bypass," resident Charles Baggett said. "The bypass will be going from 411 to 101, not the roads in between."
Even if the city does not annex and rezone the 70 acres, Bishop said, they may decide to continue the development plans on the other 190 acres already zoned and within the city.
During two votes, planning commission members split 4-4 on the request to annex a 70-acre portion of the 260 acre property into the city but approved in a 5-3 vote the rezoning of the property to suburban residential. The tie vote moves forward to the Rome City Commission as no recommendation.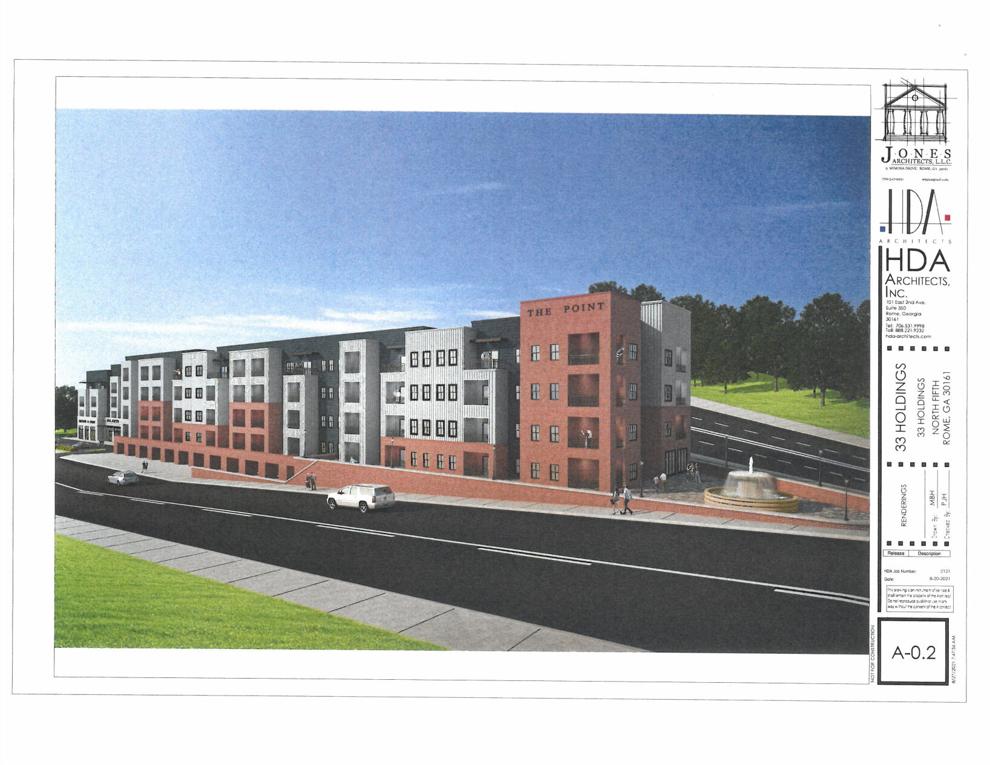 The panel unanimously recommended approval of a proposed residential mixed used development on Martha Berry Boulevard and North Fifth Avenue.
The development by Atlanta-based 33 Holdings, dubbed "The Point," would cover nine parcels from the point of Martha Berry Boulevard and North Fifth Avenue down to West 11th Street.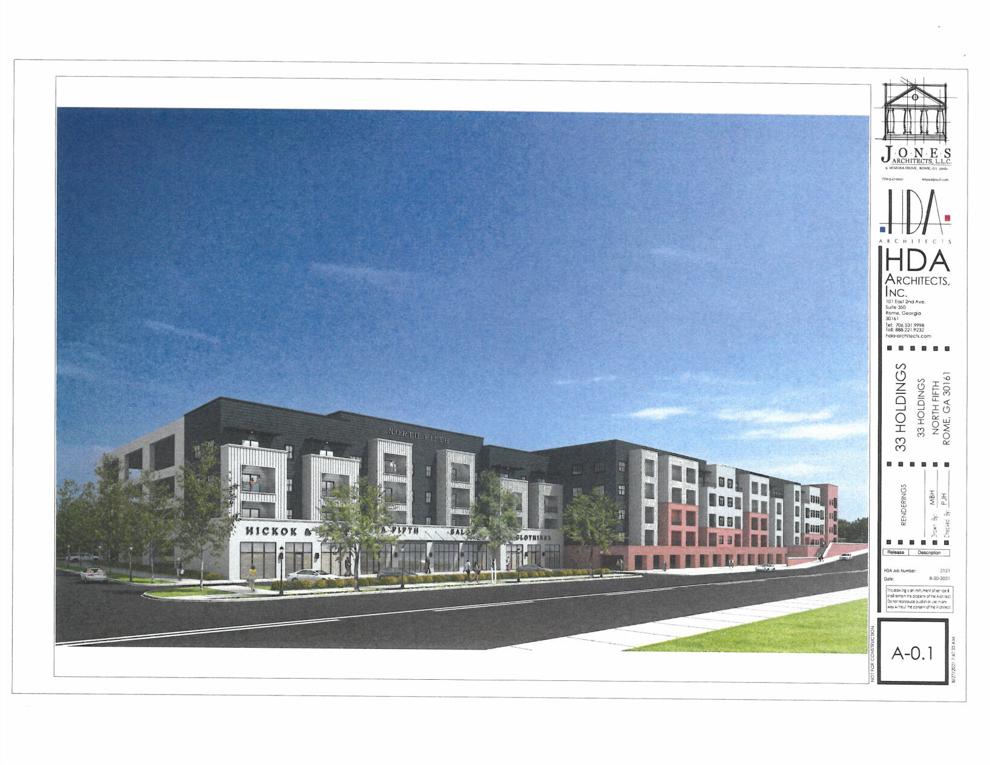 Architect Bill Jones said it would have four levels of apartments with parking below, alongside a row of storefronts on North Fifth Avenue. The idea is to take the blighted corridor and add housing for a growing population of healthcare workers who serve nearby Floyd Medical Center, Harbin Clinic and AdventHealth Redmond.
"It's going to be a catalyst for growth in the area," Jones said.
The recommendations will be taken up before the full Rome City Commission during its Oct. 25 meeting.