Two men, wounded and shattered by a 2018 incident, bared their souls in a raw, emotional court hearing.
"This is one of, if not the most, tragic situations I have encountered in a courtroom," Floyd County Superior Court Judge Kay Ann Wetherington said Tuesday during a sentencing hearing.
Wetherington sentenced James Walter Mulkey to 30 years, to serve 10 in prison, on aggravated assault and aggravated battery charges for striking Travonta Canady with his SUV in June 2018.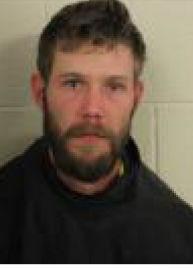 "Travonta was a victim of a brutal attack that has kept him in a wheelchair for three years. One day you'll go home to your wife and children," Wetherington told Mulkey. "We don't know if Travonta will ever walk again. He's bitter and angry ... he's entitled to be bitter and angry under the circumstances."
It was near midnight when Mulkey approached Canady while he was taking out the trash at the Y on Second Avenue. Mulkey, who was severely intoxicated, asked if Canady, who was working a late shift at the Y, had any marijuana, Rome Circuit Assistant District Attorney Luke Martin said.
Canady told Mulkey to leave and an argument turned into a scuffle. Mulkey left the scene but came back two more times. The last time, he rammed Canady with his red Chevrolet Trailblazer. Canady, injured, shot Mulkey in the chest.
The incident was all over a lost cellphone. Mulkey accused Canady of taking it.
One of the last things Mulkey said before hitting Canady with his SUV was "give me my phone or I'll ram you," Wetherington noted. That phone was later found in his SUV.
Both men were severely wounded in the incident; Canady lost the use of his legs and Mulkey spent nearly two months in the ICU. Mulkey's attorney, Alicia Lanier, said he died twice while in the hospital.
'I feel like this is the end of the world'
Hired directly after a school/work program from high school, Canady said his time at the Y was a dream come true. He drew a sense of pride and belonging from his work there.
Describing Canady as "a hard worker who wanted to do things the right way," YMCA Executive Director Scott McCreless said his confidence in Canady might be best related in a story. When his son had to do community service, he put him to work at nights with Canady and his trust was well earned.
"Our members loved Travonta, our staff loved Travonta," McCreless said.
Another longtime staff member at the Y, Amy Patterson, described Canady as a "quiet soul" who always worked hard and was always polite.
"It was a horrible night and a horrible situation," Patterson said.
Between that and another job, Canady worked toward the dream of buying his own home, he told the court. The pain of that unrealized dream is paralyzing some days.
"I wake up and it sinks in. This is why I was injured? This is why I was injured? A cellphone?" he said. "There's too much pain mentally and too much pain physically."
The incident broke his spirit, he told the court. He enjoyed work for work's sake, he enjoyed doing a good job and then playing ball or working out. Now, he said, all that is gone.
"I value my body, I value my legs. I was always on my feet," Canady said. "I'm in too much pain mentally, too much pain physically ... I feel like this is the end of the world for me."
'That was not his intention'
Prior to the sentencing, Mulkey's wife, his mother and stepmother spoke on his behalf via a video conference link. They, alongside his brother, who was in attendance, spoke about a man who suffered from a debilitating alcohol and drug problem after his discharge from the military.
Mulkey, who stated he was classified as being 80% disabled from the U.S. Department of Veterans Affairs, moved with his wife to Texas after the incident. The couple has two children, one of them born three days ago while Mulkey awaited sentencing in jail.
Crying and apologizing, Mulkey told the court he'd worked to rebuild his life after the incident. He turned and tearfully apologized to Canady before taking his seat.
"That was not his intention that night, to hurt someone," Lanier said. "I feel like he honestly felt he had to defend himself once the gun was pulled."
Wetherington told Mulkey she believes he is truly remorseful.
"I don't believe either of you will be the men you were," she said, then addressed Mulkey specifically. "You may not have meant to cause this, but you alone caused this through your impaired judgment, through your voluntary intoxication.
"The truth is, Travonta was entitled to carry a weapon. Travonta was staying in his lane, he was at work when you were at the Mellow Mushroom getting drunk ... when you came back three times."