The details of a deal between Floyd Medical Center and Atrium Health will be presented to the Floyd boards during their joint meeting Monday.
No vote will be taken, said FMC President and CEO Kurt Stuenkel, but it's his intention to detail the mountains of minutiae regarding the deal during the closed session portion of that meeting.
"We're down to the last items," Stuenkel said. "This is a complicated transaction, we're trying to get it as clear as we can."
The overall deal has remained much the same since it was announced over a year ago. There have been a lot of smaller details to iron out before the proposition can be vetted by the state, many of them concerning Floyd's real estate holdings.
Once the proposal is finalized for what will become Atrium Health Floyd, it will be presented to the Georgia Attorney General's office.
Because the Floyd and Polk County hospitals are not-for-profits, they must demonstrate to the state how the deal benefits the communities they serve. Another of Floyd's hospitals, Cherokee Medical Center in Alabama, will not have to submit a proposal. Alabama does not have the same set of regulatory requirements.
The alliance, which is likely the largest business deal in Floyd County history, will likely pump an excess of $650 million dollars into the Floyd system over the next 11 years.
The process of review at the AG's office takes 90 days, Stuenkel said. The closing of the deal is expected to be in mid-June or early July.
At that point the actual investment by Atrium will be determined. Stuenkel said he's confident the actual figure will exceed the promised $650 million outlined in the original letter of intent from November 2019.
In that announcement, they stated the merger gives the hospital system increased buying power, or "economies of scale," as Stuenkel put it.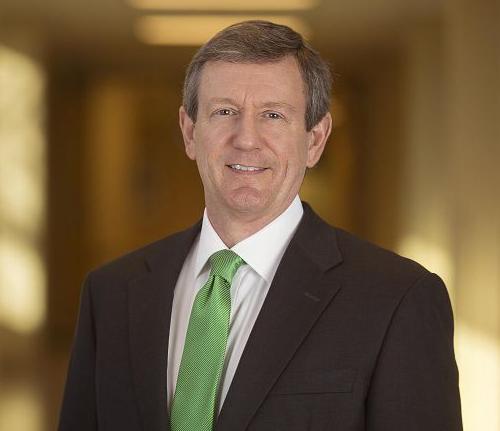 Those economies of scale allow Floyd tap into Atrium's larger market share and benefit from their purchasing power as well as clinical expertise.
The merger also closes out a debt to the county. Floyd County backed $127.5 million in bonds for expansion and upgrades at the hospital. As part of the deal Atrium will pay off those bonds.
"Floyd County Commission will no longer be guaranteeing those bonds," Stuenkel said.
Stuenkel said Floyd will still have a considerable amount of local control in decision making even after the merger is finalized. For his part, he says he'll be around for a while after the deal is made to see it through.
"I've got no plans to go anywhere any time soon," Stuenkel said.