A federal racketeering case against 26 people accused of being members of the Ghost Face Gangsters is currently working its way through pretrial proceedings.
Originally filed in February 2018, the case is scheduled to be tried in U.S. District Court in Rome. However, it's not likely to go to trial any time soon.
Four of those 26 defendants have already pleaded guilty, but many of the alleged ringleaders remain to be tried.
They're accused of forming a criminal drug trafficking enterprise, much of which was coordinated from inside Georgia prisons. Members of the group also are accused of committing several murders — including killing police and correctional officers.
According to the indictment:
The group was reportedly formed in 2000 at the Cobb County Jail. It later evolved into drug trafficking and violently punishing those who hadn't upheld the rules of the gang or who had offered testimony against other members.
In one instance a gang leader, Jeffrey Alan Bourassa, gave instructions from prison to punish a gang member only identified as JBB. In December 2016, they held JBB at gunpoint and, using a knife, cut off his gang tattoo.
While some of the reported leaders — such as Bourassa, David Gene Powell, Marc Avon Lefevre and Richard Brian Sosebee — were in prison, others within the gang were given leeway to enforce gang rules or smuggle drugs and cellphones into prisons around the state, according to the indictment.
On Feb. 4, 2014, James Phillips shot a Cobb County police officer five times and told another person prior to the shooting, "this is what it means to be Ghost Face." Phillips is dead.
The same gang has also been linked to high-profile cases, including the June 2017 shooting deaths of correctional officers Sgt. Christopher Monica and Sgt. Curtis Billue by inmates in Putnam County.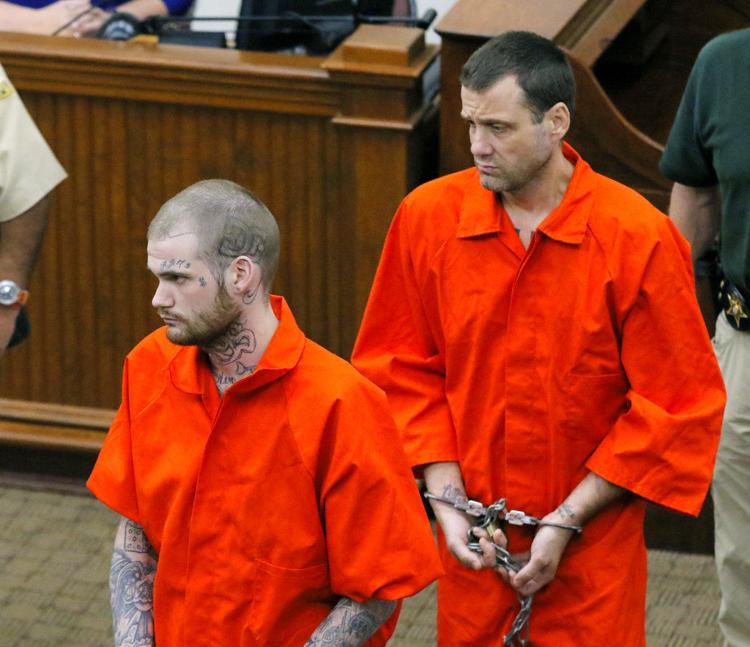 Prosecutors are seeking the death penalty against Ricky Dubose and Donnie Rowe for the killings. The indictment stated Dubose — identified as RD — is a known member of the gang.
The Union-Recorder reported that Dubose and Rowe will face the death penalty in separate trials.
On Sept. 29, 2017, police say Seth Brandon Spangler — a Ghost Face member — shot and killed Polk County police Det. Kristen Hearne.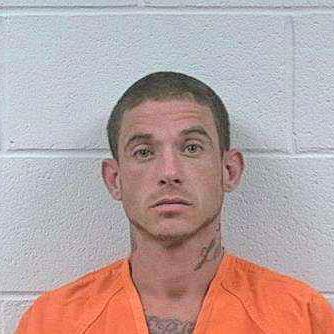 Spangler has been charged with murder and the Polk County district attorney is seeking the death penalty.
A Rome man, who was also allegedly a part of this gang, recently was killed after a previous shootout with police. A GBI initial report stated Jeffrey Tyler Aycock reached for a gun when approached by Rome and Floyd County SWAT off Chulio Road on Sept. 23.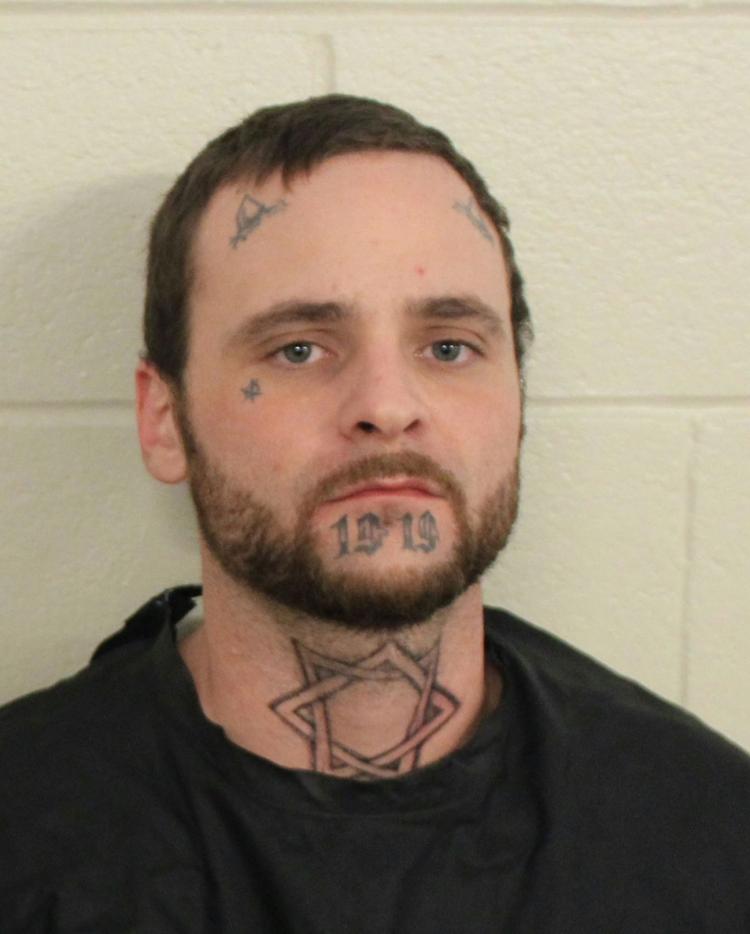 Aycock, who is not involved in this case, had several of the gang's signature tattoos. The seven-pointed star tattooed on his throat is one of the gang's hallmarks as well as the "1919" tattooed on his chin — standing for "secret silent" — which is a call from the gang to keep quiet.