An Environmental Protection Agency determination this week directly contradicts a plan for the closure of an unlined ash pond at the defunct Plant Hammond in Coosa.
The federal agency stated that it intends to enforce a 2015 rule prohibiting utilities from dumping coal ash into unlined ponds.
The announcement could be a game changer after Georgia Power sought a cap-in-place permit for Ash Pond 3 at the site. While the permit had not yet been awarded by Georgia's Environmental Protection Division, it appeared the plan for the 25-acre ash pond was all but accepted.
"This is great news. I am legitimately excited to see what comes next," said Jesse Demonbreun-Chapman, executive director of the Coosa River Basin Initiative.
In the case of Plant Hammond, even with other measures, leaving the ash in an unlined pit will cause it to come into contact with groundwater, Demonbreun-Chapman said.
During an earlier public comment session, an EPD representative said the agency had found groundwater in Ash Pond 3.
That means those chemicals — arsenic, boron and strontium to cobalt, arsenic and hexavalent chromium — would then enter the groundwater and pollute waterways, like the Coosa River.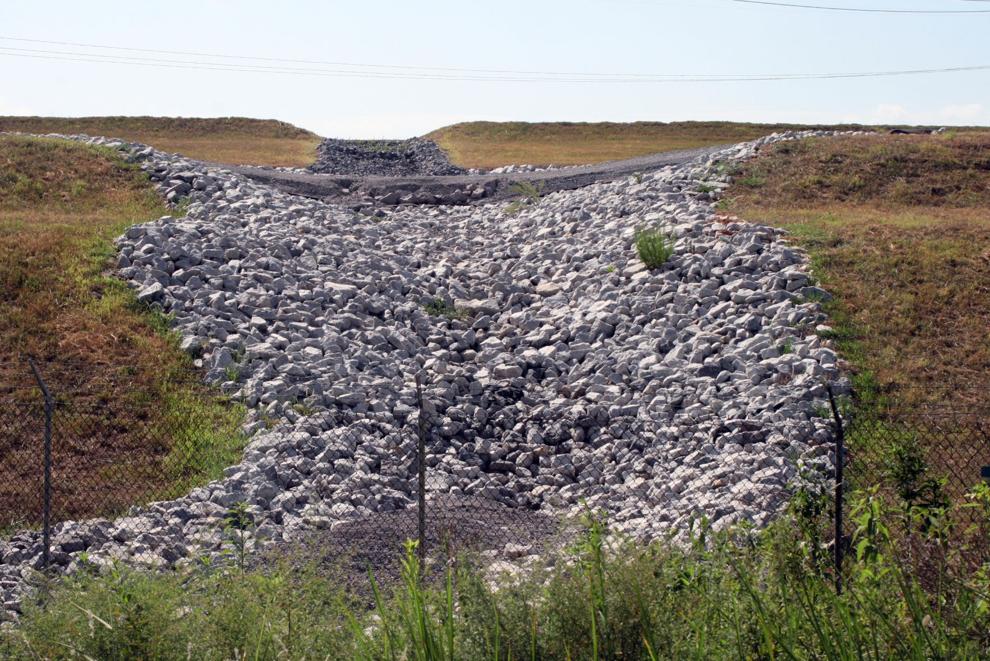 Georgia Power is in the process of closing all 29 of its ash ponds at 11 plants across the state, a $9 billion investment. While the Atlanta-based utility's plan calls for excavating and removing the ash from 19 of those ponds, the other 10 are to be closed in place.
The determination specifically re-states the EPA's position that surface impoundments or landfills cannot be closed with coal ash in contact with groundwater. Closure with coal ash in contact with groundwater puts the health and safety of nearby communities at risk, an EPA press release stated.
The consequences of groundwater entering an unlined ash pond have been seen in Bartow County.
In 2002, a four-acre-wide sinkhole opened up underneath Plant Bowen that released 2.25 million gallons of coal ash into Euharlee Creek. That spill caused arsenic levels in the creek to spike to levels 120 times higher than federal drinking water standards allow. More sinkholes developed in December 2008.
The Southern Environmental Law Center welcomed the EPA's announcement.
"The U.S. Environmental Protection Agency has stepped up to offer communities hope and to protect clean water, rivers and drinking water supplies from the threats posed by coal ash," said Frank Holleman, a senior attorney with the SELC.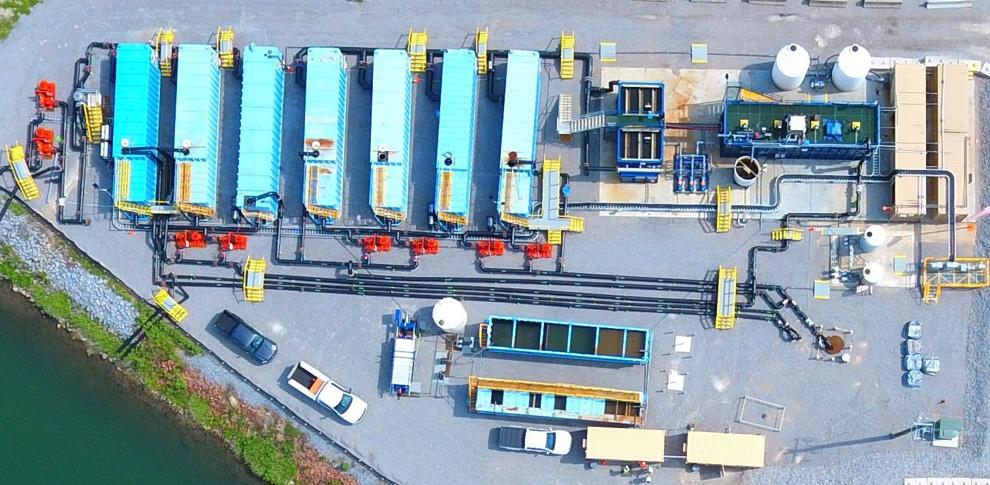 "With EPA's leadership, we now have the opportunity to put coal ash pollution and catastrophes behind us and to restore common-sense protections for communities across the South that have lived with coal ash contamination for far too long."
The EPA's Office of Resource Conservation and Recovery sent a letter Tuesday asking Georgia EPD Director Rick Dunn to review pending coal ash pond closure permits to determine whether they need to be modified or reissued in light of the EPA's announcement.
The federal agency suggested a meeting with EPD later this month to discuss the results of the review.
Georgia Power spokesman John Kraft said the utility is committed to safely closing all of its coal ash ponds.
"We are evaluating EPA's position as announced Tuesday and we will continue to work with them, as well as Georgia EPD, to safely close our ash ponds," he said. "We remain committed to compliance with all environmental regulations and ensuring that our closure plans are protective of the environment and the surrounding communities."