As the number of hospitalized COVID-19 patients peaked in Floyd County this week, Floyd Medical Center's chief medical officer said more treatment options have kept those infections from becoming deaths.
"We're treating them a lot differently than we were early on," Dr. Ken Jones said. Of the 46 COVID-19 positive patients hospitalized at Floyd on Friday afternoon, only one was on a ventilator.
Some patients enter the hospital in borderline condition but just need some oxygen. Once they have their condition stabilized, many can go home after as little as a one night stay.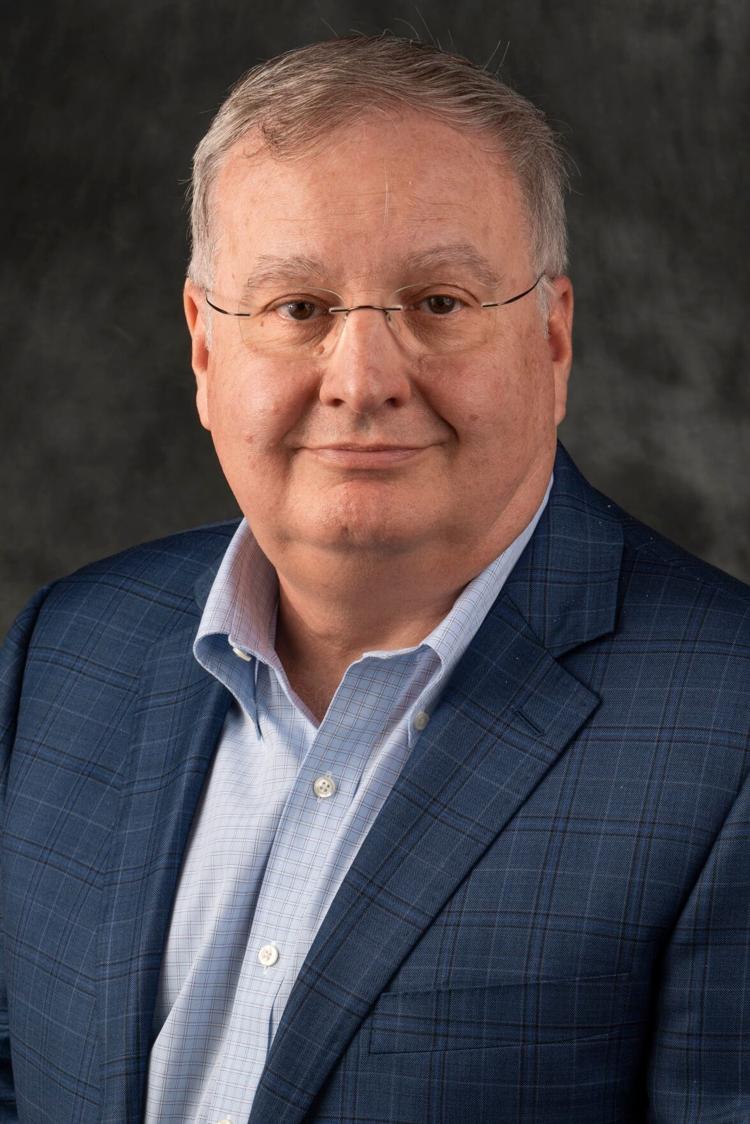 "But we still have some very, very sick people," Jones said.
The average length of stay is currently six to seven days. Hospital spokesman Dan Bevels said that number is a somewhat skewed by the relatively small number of patients who have been hospitalized for a month or longer.
The Friday report also indicated that 33 COVID-19 positive patients were hospitalized at Redmond Regional Medical Center.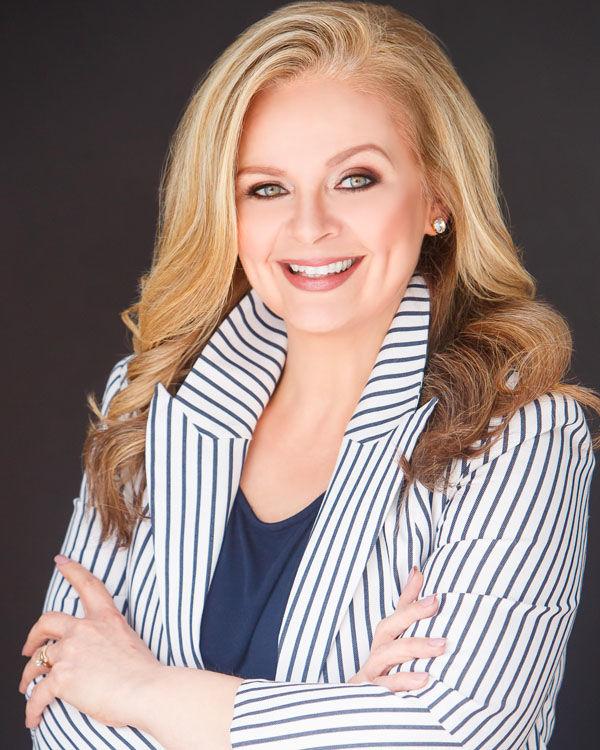 "We have the bed capacity, staffing, supplies, and equipment we need at this time. Our hospital leaders are continually monitoring the situation closely," said Andrea Pitts, director of marketing and communications at Redmond.
One of the greatest concerns right now, Jones said, relates to what has been referred to as COVID-19 fatigue impacting physicians, nurses and staff.
"They're battling it every day," Jones said. "It's day in, day out and it's a lot more work to take care of these patients."
Jones said a lot of staff have been volunteering to come in on their off-time.
"It's just a lot of work from a lot of different people," Jones said. "People have to clean the rooms. We try to turn their over so quick and people have to go in and do a terminal clean. People don't think about the pharmacy, housekeeping, environmental services — all the people it takes to keep a hospital going."
Jones said that FMC has watched data models from the beginning of the outbreak.
Some of the early numbers are what prompted FMC to accept the beige B-20 housing unit which was constructed in the parking lot between the hospital and Barron Stadium. It has been full for much of the last month or longer as hospital officials try to segregate COVID-19 positive patients from the rest of the patient population.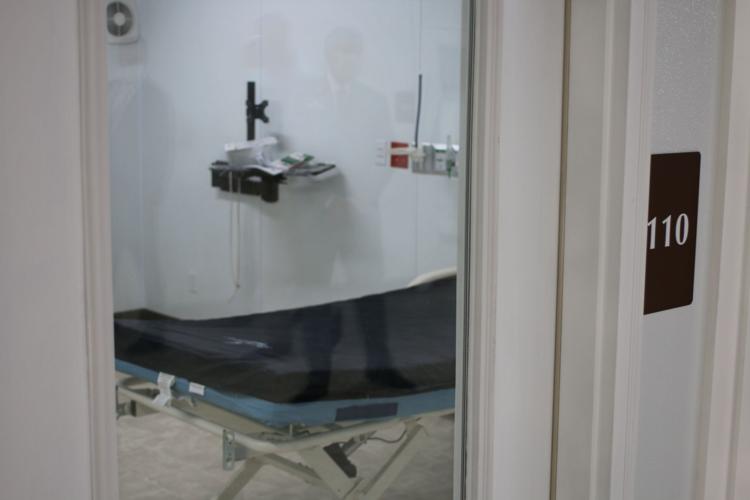 "Our numbers showed that (B-20 section) wouldn't be enough so that's when we started doing the parking deck (off West Fifth Street) that we converted," Jones said. Those overwhelming numbers of very sick patients didn't arrive as expected. "Thank goodness we've never had to use it and we're not close to using it right now, but we're definitely seeing an uptick."
FMC is also using the negative pressure rooms in the former Kindred Hospital to house COVID-19 patients.
The models can be frightening but that not always on target, he said. Statistical models generally provide data for a worst case scenario and allow the hospital prepare for that the best they can.
For instance, some data models predict another spike right around Christmas while other models are showing that spike is taking place right now.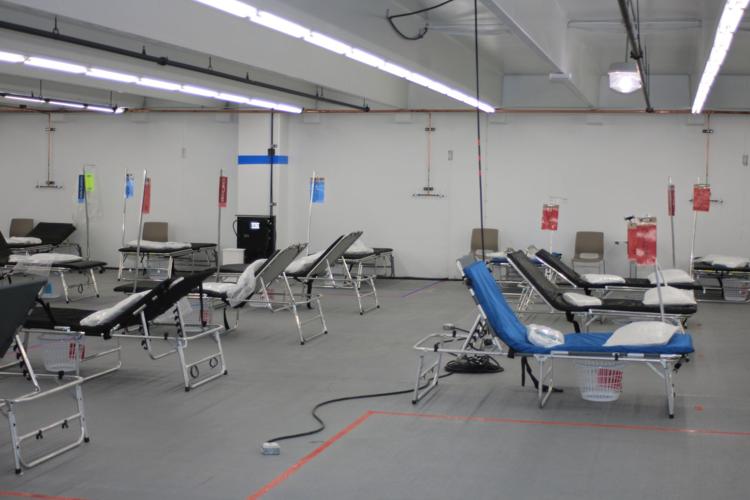 "If we knew how to predict when the peaks were going to be we would be on the nightly news every night," Jones said.
The good news right now is that the flu has not been particularly active locally.
"The Southern hemisphere which had their flu season in the summer, had a very, very mild flu season," Jones said. " A lot of people think it's related to social distancing, washing hands and some people wearing masks."
Kemp extends COVID-19 emergency order
Gov. Brian Kemp announced Friday he is extending coronavirus-driven social distancing and sanitization restrictions for businesses, gatherings and long-term elderly care facilities in Georgia.
Kemp has signed an executive order, effective at midnight Nov. 16 and running through the end of the month, leaving the current set of restrictions in place.
"As COVID-19 case numbers and hospitalizations rise across the country, (Georgia Commissioner of Public Health) Dr. (Kathleen) Toomey and I are asking Georgians to remain vigilant in our fight against COVID-19," the governor said.
"Continue to wash your hands, wear a mask, watch your distance, follow public health guidance, and get a flu shot. By taking these simple steps, we will protect lives — and livelihoods."
A statewide public heath emergency first declared in Georgia last March allows Kemp to continue issuing executive orders addressing COVID-19.
The latest order keeps in place a ban on gatherings larger than 50 people in Georgia and continues to make wearing a mask voluntary at the statewide level rather than mandatory. Cities and counties have been allowed to impose their own mask mandates since August so long as their local requirements do not apply to businesses and residences.
Kemp said the state has distributed more than 300,000 rapid COVID-19 tests across the state, stockpiled a 60-day supply of personal protective equipment and worked with hospitals and nursing homes to provide the medical staff needed to treat coronavirus patients.