The Floyd County Commission approved a third party peer review of the elections board, but local legislators want a review by the secretary of state's office and appear to be poised to force the issue.
Senate Bill 202, or the Elections Integrity Act, was signed into law by Gov. Brian Kemp this year. Under the new law, local governments or state legislators can request a performance review of their local elections boards or superintendents conducted by the Secretary of State's office.
On Tuesday night, Floyd County commissioners endorsed a third party peer review for the elections board and office, as opposed to enacting a state run performance review.
According to Elections Board Chair Melanie Conrad, they're looking at bringing in elections clerks from neighboring counties to review their operations. Board member Corey Townsend said he has already reached out to chief clerks in Bartow County and Paulding County, and they're also considering approaching the Gordon County clerk.
Ultimately, the county attorney's office would oversee the review board and how it will operate. Current elections board members would have nothing to do with the panel and wouldn't know anything until the review is done.
However, the state legislative delegation may force the county's hand.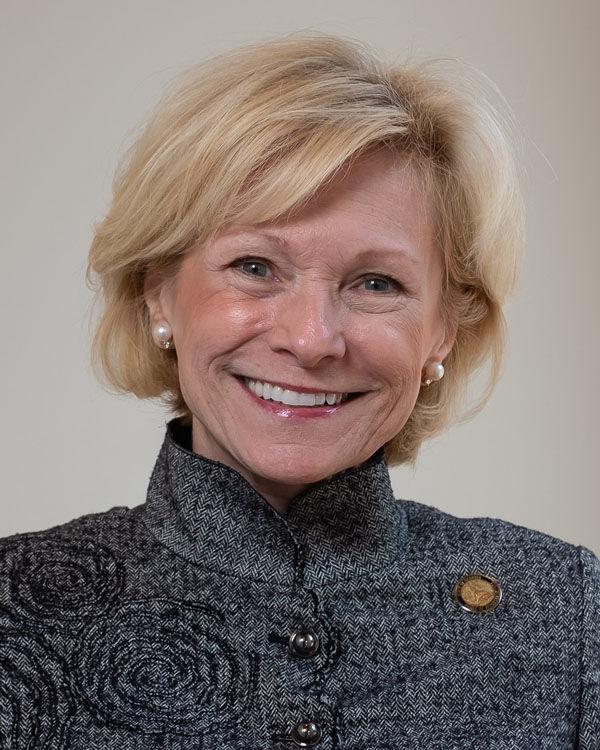 Rep. Katie Dempsey, R-Rome, said that she disagrees with the county's actions and supports bringing in the Secretary of State's office to conduct a performance review of the elections board and is willing to go further.
The process, if enacted by the legislative body, requires one local representative and one local senator to sign off on it.
"We've got to do our due diligence on it," Dempsey said early Wednesday. "The reality is we can do it or (the county) can do it, it does not require votes."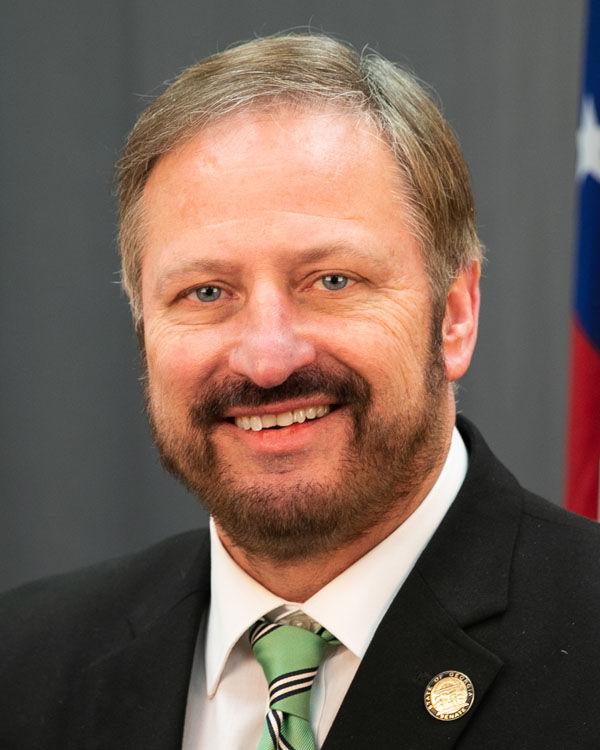 Sen. Chuck Hufstetler, R-Rome, a cosponsor of SB 202, said Wednesday that Floyd County could benefit from the state review as well as a review by elections officials from nearby counties.
"Historically, our elections have been slow and we've had some problems. I don't see fraud, but if they want to bring in successful county boards and follow up with the state, I don't have a problem with that," he said.
"The secretary of state is tied up with Fulton (County) right now," he added. "We can look at about 30 days to see what the others come up with before we pull the trigger on the state."
Dempsey went on record to oppose the county-approved peer review, saying there's no basis for it in Georgia law.
"It's not just this election, there are long term issues," Dempsey said. "We shouldn't be one of the last counties reporting results."
Board expansion
Floyd County commissioners also endorsed a recommendation from the elections board to increase their board members from three to five.
The changes to the elections board will require approval by the General Assembly and Dempsey said the local legislative delegation expects to submit a bill during a special called session in November.
Dempsey expects the bill to be introduced in the second week of that session as legislators are meeting to redraw voting districts.
"The special session allows for local legislation so I think this will happen in the special session," Hufstetler said.
Locally, Conrad said the hope of the board expansion is to help ease the workload the board members. The board is currently nonpartisan, Conrad said, and she hopes to keep it that way.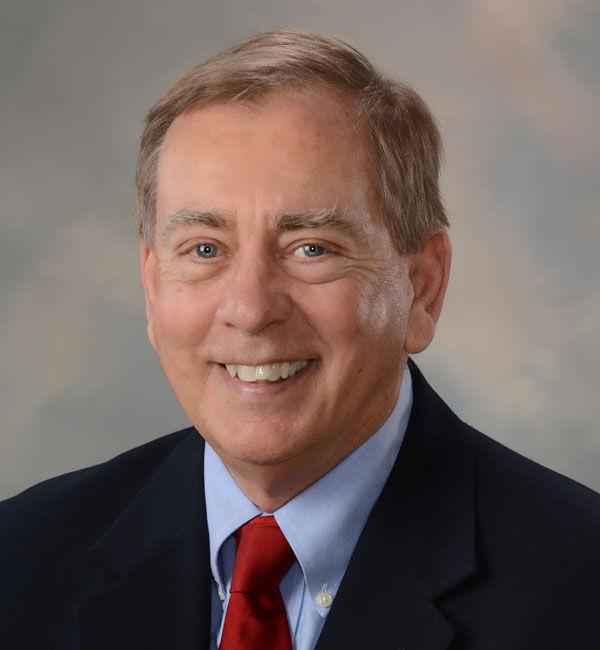 "We've been wanting to go from three to five members for a long time and it's become more evident in the last year and a half that we need it," Commission Chair Wright Bagby said during caucus Tuesday.
The County Commission currently appoints all three members of the elections board. However, the legislation concerning that expansion may take control of those appointments out of their hands.
Hufstetler said the election boards in Bartow and Gordon counties are set up differently than in Floyd and both are well run. The local Republican and Democratic parties each appoint two members and the Grand Jury appoints the fifth one.
"Their structure seems to work well when both parties are involved," Hufstetler said. "That way the parties can share in the responsibility."
That structure will be included in the legislation the delegation will submit to expand the elections board.
Having the appointments by the parties and Grand Jury also will allow the elected County Commission to "keep an arm's length from the politics" involved, Hufstetler said.
His district includes parts of Bartow and Gordon, so he's familiar with their systems. He also said Rep. Mitchell Scoggins, R-Cartersville, provided good insight on Bartow when the four legislators — including Dempsey and Rep. Eddie Lumsden, R-Armuchee — met to discuss the issue.
Local control
During caucus Tuesday, commissioners said they're going ahead with the independent peer review before using SB 202 to save the county money.
"There are a lot of unknowns about Senate Bill 202," Vice Chair Allison Watters said. "We don't know the time frame, we don't know what it'll cost the county or our taxpayers."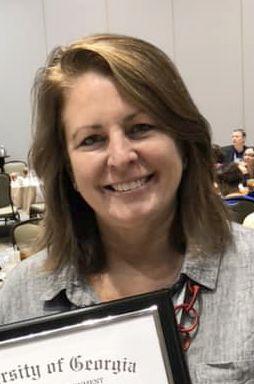 While commissioners said they feel that a state performance review would be more impartial, they are wary of a state intrusion.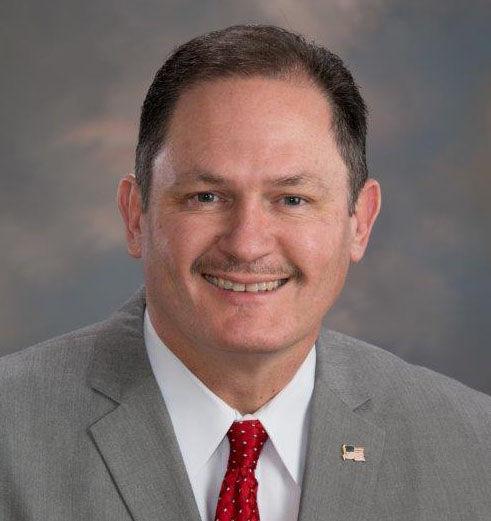 "They could come in here and take over our elections and we'll lose all local control," Commissioner Scotty Hancock said.
There's also a price tag associated with the state performance review. The county would have to foot the bill and also cover any charges implemented by that review.
During the commission meeting Justin Kelly, a local staffer for 14th District Congresswoman Marjorie Taylor Greene, spoke in favor of the state performance review.
"Let's start putting trust in our legislation that's being passed and putting trust into our elections," Kelly said. He then threatened to work politically against commissioners who didn't vote for the state review.
"If something is not done about this, I will take a personal interest in each of your elections going forward," he said. "I will find someone to run against you and I will help fundraise for them to replace you."
County elections operations have undergone heavy criticism over the last year, but it's only been in recent months that people began to show up at commission meetings to voice complaints.
Some of those complaints are founded in the debunked claims made by former President Donald Trump that the election was stolen.
Trump won Floyd County by a large margin. However, the first ballot audit, ordered by Georgia's secretary of state, found over 2,500 ballots weren't counted. The ballots, which elections workers said followed Floyd County voting trends, were entered and counted. Another hand recount followed that audit.
That incident, alongside long lines at polling locations and a confrontational attitude during an elections board meeting, led to the dismissal of the county's former chief elections clerk.
Other complaints range from what they characterize as unfair treatment of poll watchers and poll workers to suspected election law violations and the initial recommended hire of longtime elections clerk Vanessa Waddell as the chief clerk.
The Floyd County Commission ultimately turned down the recommendation to hire Waddell and reopened the job search. The search is still ongoing and is netting a much larger pool of candidates after the elections board revised the job requirements.