Etowah Brunch Market steps up at the Bridgepoint area. In recent years, many summer Saturdays started with a collection of food, crafts, plants and music at the Between the Rivers Farmers Market. As one colleague said, the parking lot behind Bridgepoint Plaza (Moe's, etc.) was the place to be seen. A decision was announced earlier this year to suspend the BTR market.
So now comes the Etowah Brunch Market, set for Saturdays at Cosmic Dog Outpost (formerly River Dog) from 8 until 11 a.m. with brunch until 3 p.m. It premieres this weekend.
"We will have a PopUp Chef weekly for Brunch + Coffee along the Etowah while patrons shop with Local Farmers + Producers, Eclectic Artisans, Cottage Goods + Bakers, an Herbal Apothica and Homemade Beauty Products. Get your weekly goodies at Etowah Brunch Market ... brought to you by Cosmic Dog Outpost, Hive Holistics + Speakcheesy."
Among the other vendors this Saturday: Pies, Pies and More. Vendor members pay a $15 fee and then $25 per Saturday (four required; discounts for frequent users). Nonmembers pay $35 per Saturday.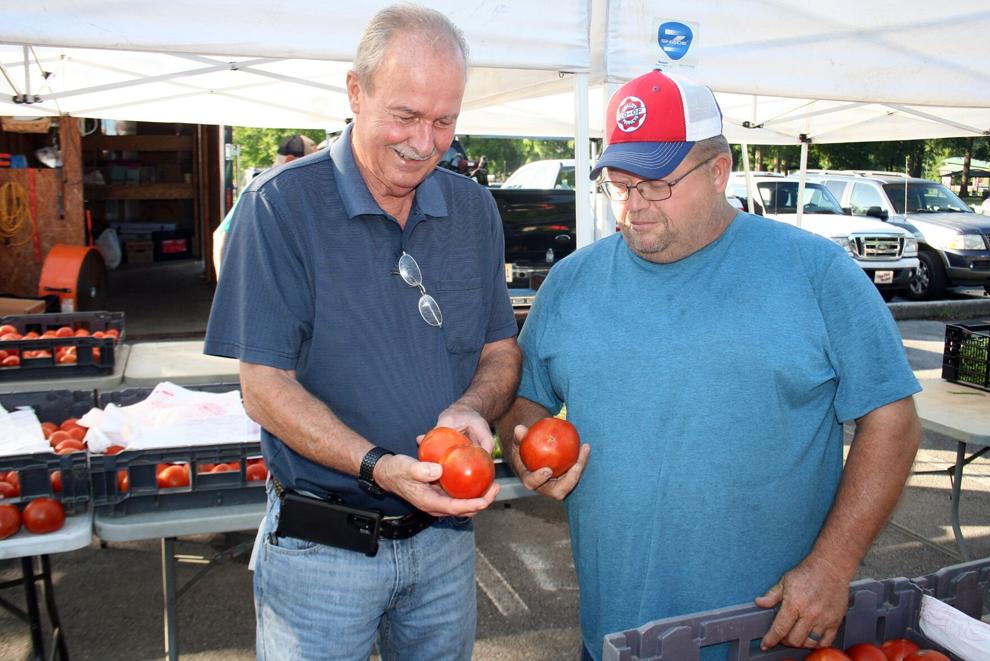 The brunch market arrives as farmers markets return across Northwest Georgia. One of the largest is the Cartersville Farmers Market returning this Saturday and continuing until September. Hours: 8 a.m. to noon at Founder's Oak Plaza downtown.
The Ridge Ferry Farmers Market returns June 4 through Oct. 1 with Saturday and Wednesday morning hours.
Friendly neighborhood comic book store opens in Rockmart.
Vision Comics & Games sets a grand opening Saturday at 214 Sycamore Grove Court in Rockmart. It seems odd, in these days when Marvel movies dominate the box office (now showing: Dr. Strange's sequel) and TV is filled with streaming and network sci fi/superheroes, that we have few comic book stores in the area.
The most recent one was "What If" off Redmond Circle and that's been gone for almost four years. Many recall Gordon Lee's shop on Broad Street and later at the mall.
Vision Comics is stepping up, including Saturday's 11 a.m. opening that coincides with the annual Free Comic Book Day. They've even booked Spider-Man for an appearance as well as other activities. "Feel free to dress as your favorite comic book character to help us celebrate." (We assume secret identities are optional). Now about whether Zendaya shows up ...
Business buzz
New owners of a TV station moving to Floyd are making big moves in Hispanic markets. Gray Television of Atlanta continues to dominate broadcasting and media news headlines, including the purchase of the low power TV service Sky 21 — WSKY. Based in Summerville, it is headed to Floyd County — along with a format change. But to what? It turns out it already is available from your cable system.
The company this week announced an agreement with Telemundo Network Group LLC that extends the term of an affiliation agreement with Telemundo Network for its existing 12 markets, including Atlanta and seven others in Texas. The media release also says:
"The new agreement also awards Gray the right to launch the first-ever local Telemundo affiliations on Gray's television stations in 22 additional markets. Once the new Telemundo affiliated stations launch this year, Gray will own and operate television stations providing Telemundo's top-tier programming to a total of 34 television markets with an estimated Hispanic population exceeding 3.75 million people ... The expansion includes the upcoming launch of 'Telemundo Georgia,' a new network of local television stations throughout the Peach State, including Macon, Columbus and Savannah."
Rome already is part of the Atlanta designated market and gets Telemundo on cable channels including newscasts at 5:30, 6 and 11 p.m. What's in it for us: Gray is seeking an HD license for the WSKY operation, allowing it to broadcast over the airwaves as well, says Susan Sim Oh, vice president of strategy and operations, Telemundo Station Group. Basically you won't need cable to get it.
These recent moves help spread Telemundo to "every corner of Georgia," says Oh — a Rome native born at the former Floyd Medical Center where her mother was once a nurse.
PEAKS & VALLEYS: The highs and lows of Northwest Georgia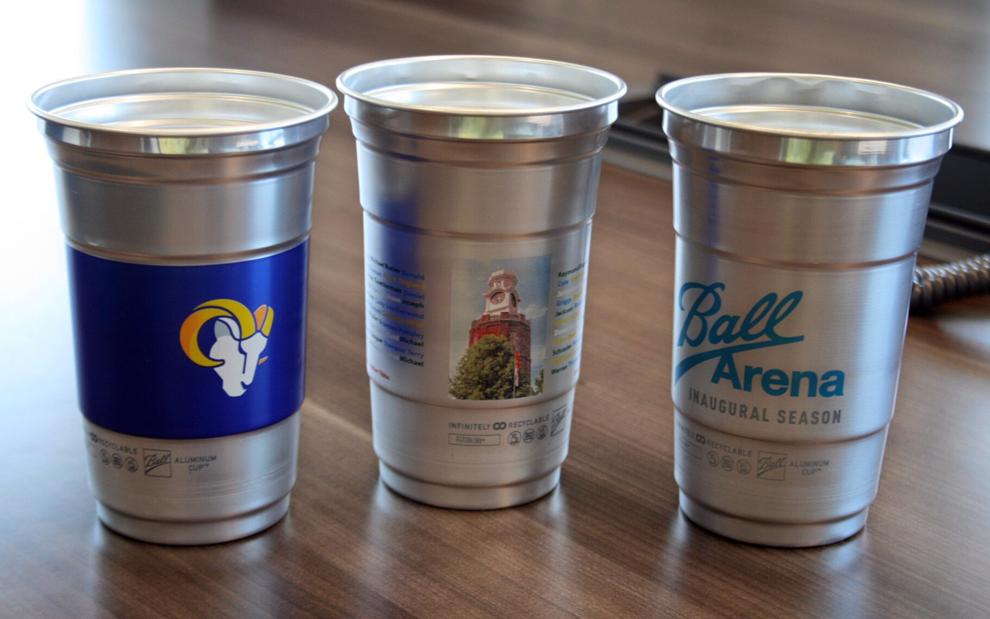 Peak to Shannon's own Ball Corp. for its continued focus on recycling: Ball and Novelis of Atlanta announce that the Ball aluminum cup is now composed of 90% recycled content. What's key: This "significantly reduces its carbon footprint, as recycled aluminum uses 95% less energy than doing so with primary aluminum."
Valley to the angst over the Supreme Court leak: Who didn't see this coming? As political as the Supreme Court of the United States has become, especially in this century, you knew the presumed bubble around the justices and their staffs would leak if not pop (as it has before). It did pop again with a pending decision (technically still a draft) that has ruptured the midterm elections — which surely was the intent.
We will not get into the politics and passions of abortion. But we do wonder where all this was on Jan. 6, 2021, as the insurrection was unfolding in Washington, D.C. Why that comparison? Because much of the angst over the leak is designed to keep the heat off the bloodshed all witnessed on live TV. Call it the politics of deflection.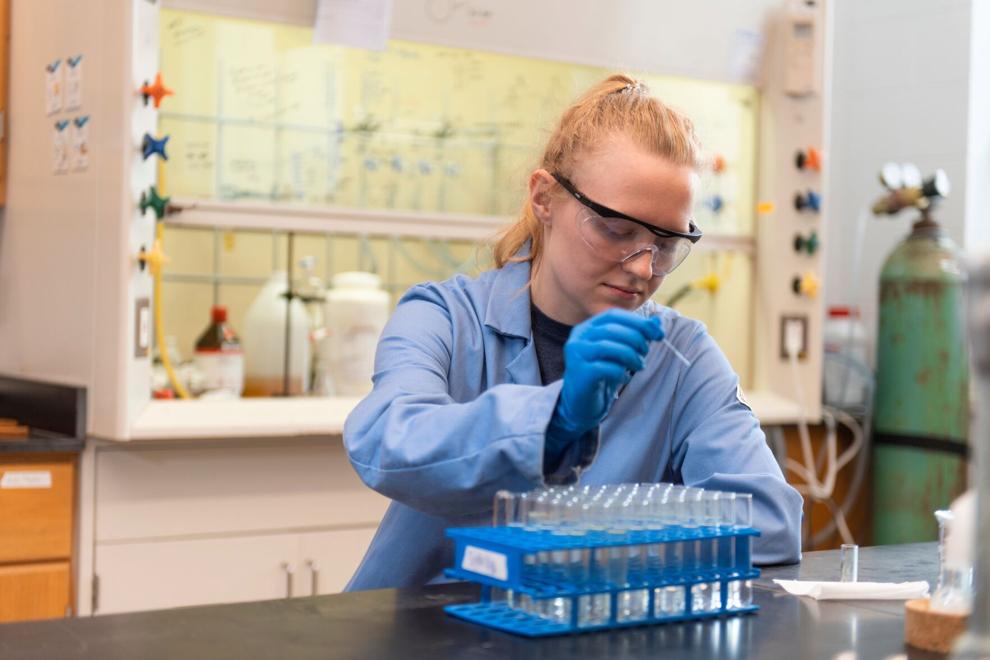 Peak to Berry College senior biochemistry and biology major Sydney Nelson of Birmingham for being named one of America's 417 Goldwater Scholars — and the fourth one from Berry over the past five years. Nelson is "conducting translational research in drug discovery to develop personalized treatment for patients with previously untreatable illnesses. She plans to pursue an M.D./Ph.D. in chemical biology after graduation in December."
The scholarships are named for the late U.S. senator from Arizona; the program is designed to "identify and support college students who show exceptional promise of becoming this nation's next generation of natural sciences, mathematics, and engineering research leaders." The scholarship awards students an annual amount equal to the cost of tuition, mandatory fees, books, and room and board minus the amount of support provided for by other sources, up to a maximum of $7,500. Nelson was nominated by her mentor, Associate Professor of Chemistry and Biochemistry Mark Turlington.