AirLife of Georgia, the helicopter medical transport based at Redmond Regional Medical Center, has averaged just over a flight a day since the company landed in Rome. Marcus Lindsey, regional business development manager for AirLife of Georgia, told members of the Seven Hills Rotary Club that the mission of the company is to provide residents of Northwest Georgia and Northeast Alabama with the same level of access to care within the same time window that people in highly urbanized areas are able to take advantage of.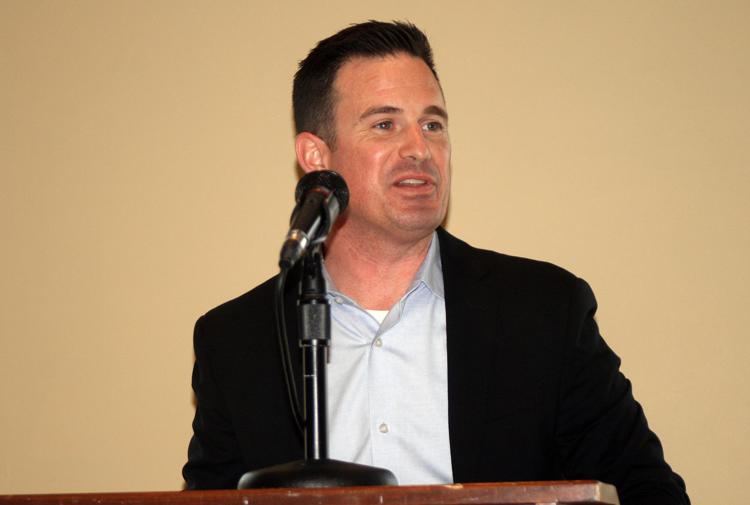 "We bring our patients an intensive care level (of service) in flight," Lindsey said. "The flight crew includes a critical care paramedic and a critical care flight nurse in addition to the experienced pilot. We bring certain procedures that may not be available on a traditional ground ambulance, an example includes Rapid Sequence Induction, which allows us to sedate and take over the airway management of patients."
All helicopters carry blood products and an array of advanced medications to expand on the capabilities and care that was initiated by first responders.
AirLife has four crews that rotate on duty from the Redmond base, but Lindsey made it very clear that the service works with all healthcare providers across the region and is not exclusive to Redmond. Pilots work 12 hour shifts while the medical crews work a 24-hour shift similar to other first responders.
Lindsey said the company has its own institutional review board which conducts research from each and every flight.
"That's exciting in itself, but the true benefit is the true research has allowed us to grow and evolve our clinical practice and has allowed us to truly bring in-hospital emergency care to the field in a timely manner," Lindsey said.
The marketing executive stressed the company's patient advocacy program to find every resource available to reduce the cost of the care to the patients and his/her family and make it as painless as possible.
"We have completely overhauled our billing department," Lindsey said. "The last thing we want to do is cause a further burden or hardship with a large bill. This program is available to every patient that we fly."
Lindsey also explained that AirLife has a one-call agreement with local EMS and 911 centers that guarantees the closest available aircraft will be dispatched to on-scene incidents. He also said that 911 centers have been encouraged to make contact with the helicopter dispatch center early just to have the crew on stand-by if their services are needed when first responders get to the scene of a serious incident.