A former Canadian military engineer traveled to Silver Creek to meet and conduct paramilitary training with other members of a white nationalist gang.
Patrik Jordan Mathews had also met with a member of that gang — called The Base — and reportedly helped formulate a plan for local members to kill a Bartow County couple who were members of an anti-fascist group.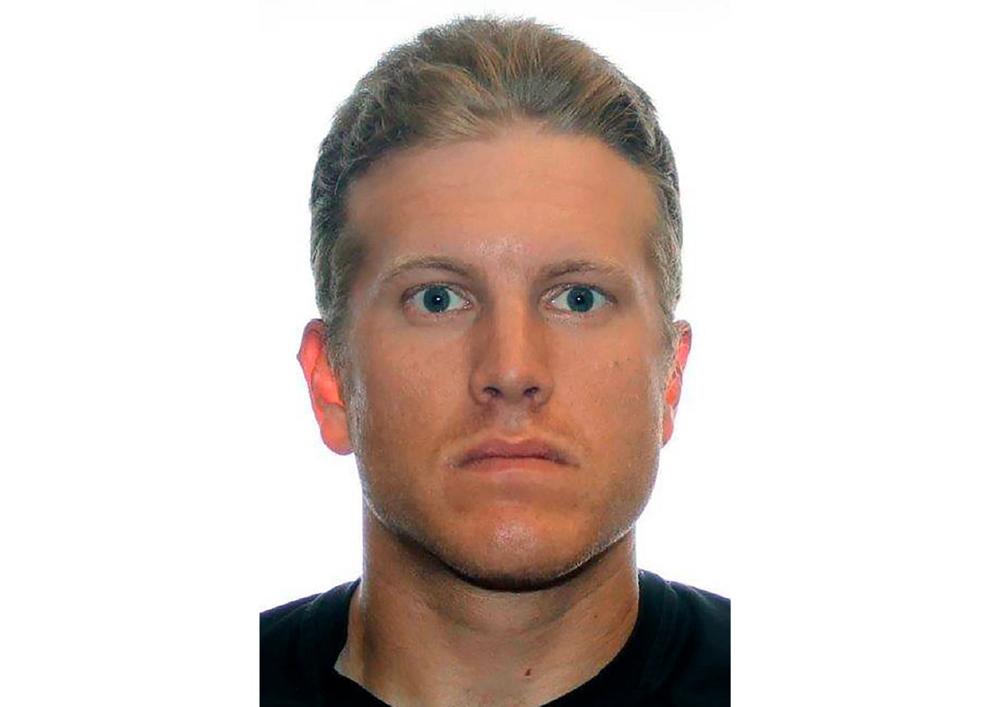 Mathews, along with three other members of the terrorist organization, was arrested in Maryland on Thursday. A day earlier, three North Georgia men who were also involved in the same gang were picked up here.
Luke Austin Lane, 22, of 550 John Ingram Road in Silver Creek; Michael Helterbrand, 25, of Dalton; and Jacob Kaderli, 19, of Dacula, were arrested on charges of criminal attempt to commit murder and participating in a criminal gang.
The Base and its terrorist ideology is apparently what brought the three Georgia men in contact with Mathews as well as others. It also led the Atlanta office of the Federal Bureau of Investigation and the Floyd County Police Department to begin investigating the group.
From online to real life
The affidavit describes The Base, as a "white racially motivated violent extremist group." Those arrested plotted to incite a race war and then establish a "white ethno-state." The group was founded in July 2018 to organize and recruit racists for a "violent insurgency" against the United States government as well as non-white groups.
Conversations which took place on a members-only encrypted messenger application describe plans to mount a terrorist campaign which asked members to form three-man "trouble trio" cells.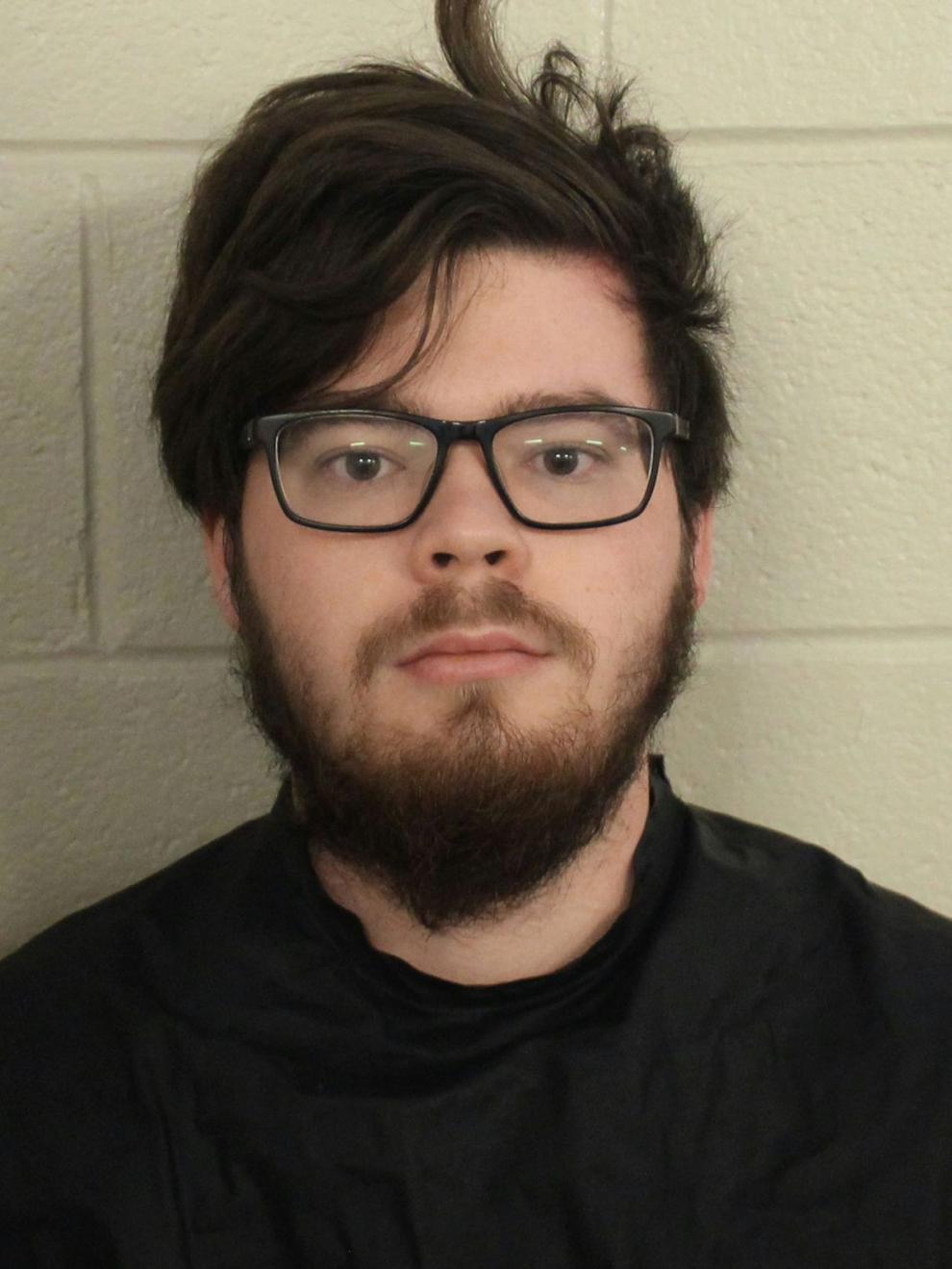 Members of the group met online in encrypted chat rooms to discuss recruitment and planned violent acts against minorities and rival groups, in this case Antifa. They also worked out plans to establish and participate in paramilitary training camps.
Group members used the encrypted chat rooms to discuss how they should react if police showed up with warrants, often stating they'd not be taken alive. They also voiced support for a man who murdered 11 people in a mass shooting at Tree of Life synagogue in Pittsburgh, Pennsylvania, in 2018.
Leaders of the group cautioned members to be covert and promoted terrorist strikes.
"No need to wait until all conditions for revolution exist — guerrilla insurrection can create them. Insurgency begins as a terrorist campaign," one post read.
The gang organized into regional chapters for security and fostered an amount of autonomy in order to have "plausible deniability" for its actions.
The trouble trio plan
At one point, the FBI recorded Lane and others in the group via the group's encrypted online chat where they discussed how to keep law enforcement and others from infiltrating their communications.
What they didn't know is earlier on July 29, an undercover employee for the FBI, identified as UCE in the affidavit, completed an online vetting process and was allowed access to their encrypted messaging application.
UCE made some connections and was invited to meet members of The Base in Rome on Aug. 2. Two of the people UCE met on that occasion were Lane and Kaderli.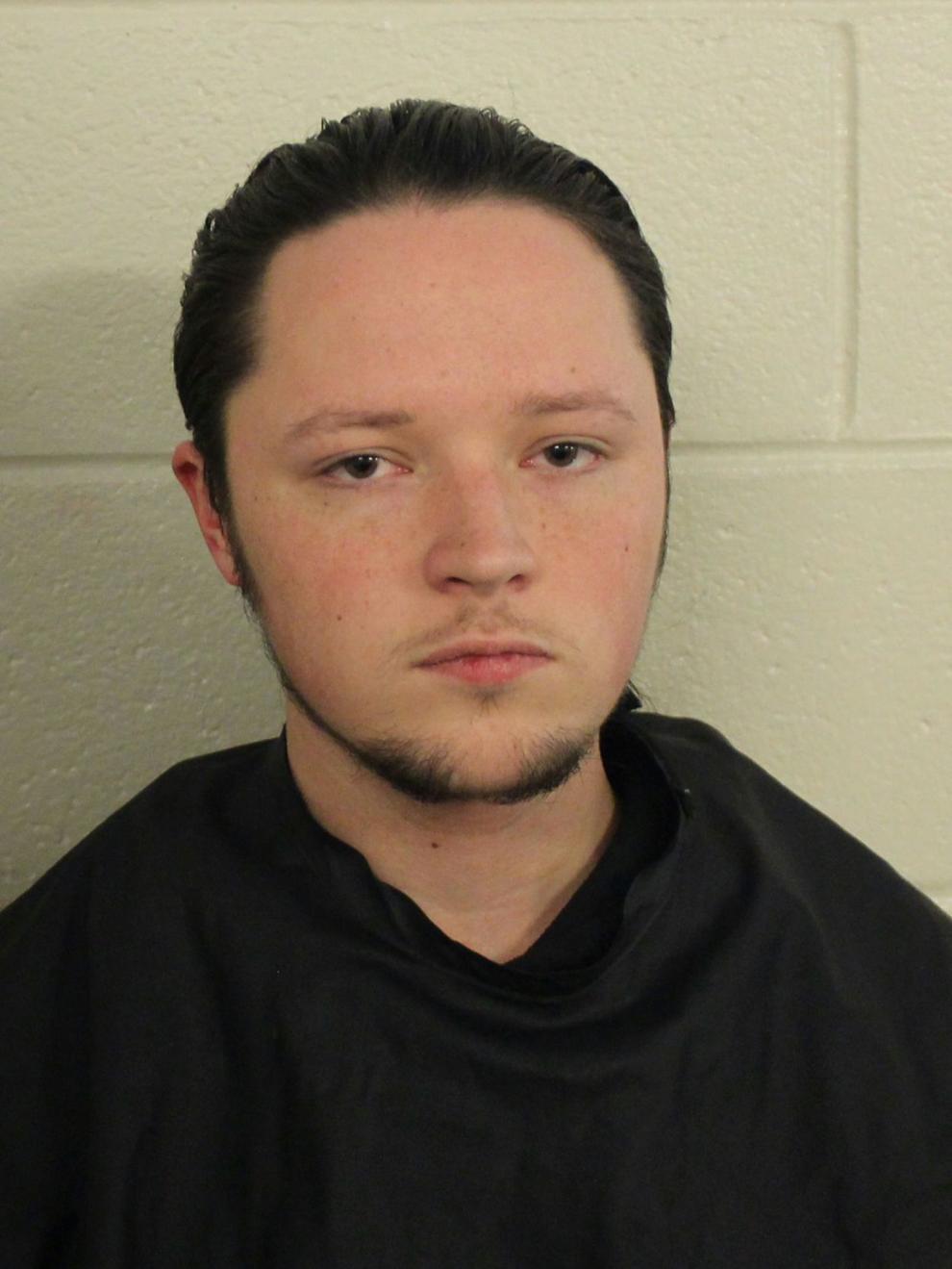 They searched UCE for surveillance devices and then went to Lane's residence on John Ingram Road in Silver Creek. It was there the following day that they participated in shooting drills and talked about white supremacist ideology.
On Oct. 5 UCE, Lane and Kaderli met with Mathews, who had recently crossed into the U.S. illegally from Canada.
During this discussion Mathews, who the affidavit describes only as TB, devised a plot to murder members of the radical left group Antifa.
Mathews then engaged in discussions with Lane and Kaderli about their frustration with Antifa and plans to violently oppose the group.
In late October or early November, about a dozen members of the group, including Lane, Kaderli, 25-year-old Michael Helterbrand of Dalton and Mathews met again at the John Ingram Road residence.
At this meeting UCE asked about the plan, and after placing their phones on airplane mode, which was intended to prevent any outside communication, they discussed some details of the plan. Lane said they'd identified nearby members of Antifa but didn't want to have Mathews participate. He described Mathews as "incompetent" and believed they would get caught if Mathews was involved.
On Dec. 2, Lane, Kaderli and Helterbrand, along with UCE, communicated via the encrypted app about a "camping trip." The trip required participants to bring two sets of clothes as well as leather gloves and firearms and ammunition that had not been previously opened or handled.
On Dec. 6, UCE met with Lane. After they placed their phones in a cooler, Lane said the plan was to kill two high-ranking Antifa members who are married and live in Bartow County. He said the couple had an affiliation with a group called the Atlanta Antifacists and they were chosen because the couple had no known connection to The Base gang.
Lane said he thought Kaderli and Helterbrand would be "solid" and participate in the plan, but there was a catch. Helterbrand was getting back surgery and would be out until February and Lane wanted to wait until he could participate in the killing. Lane described Helterbrand as "big into the bowl patrol stuff, you know, Dylann Roof."
Roof is infamous for a terrorist attack at Emanuel AME Church, a black church in Charleston, South Carolina, in June 2015 where he opened fire and killed nine parishioners. His supporters referred to themselves as the "bowl patrol" referring to his bowl-style haircut. Roof is currently in federal prison on death row.
This was the first time Lane then brought up another recurring plot. He wanted to kill Mathews. Since they'd discussed the plan to kill the Bartow County couple earlier, Lane said he thought Mathews — who had gone to Maryland — would tell other gang members about the plan.
On Dec. 14, they drove to the Bartow County couple's residence and discussed the method of killing as well as plans to elude capture.
Law enforcement agents observed the trio — UCE Lane and Kaderli — as they drove down the Bartow couple's street.
Good to go in the real world
On Dec. 19, UCE met with all three men in Silver Creek and for the first time Helterbrand was informed of the plan. At one point they discussed whether or not the couple had children who lived at the home, at that point no one knew.
"I mean I've got no problem killing a commie kid," Helterbrand told the group.
Helterbrand, who according to his LinkedIn profile was employed as a support engineer at a Dalton-based IT company since November 2019, also described himself as having "quote-unquote ties to the community" and "good to go in the real world." He also offered to help finance the plot.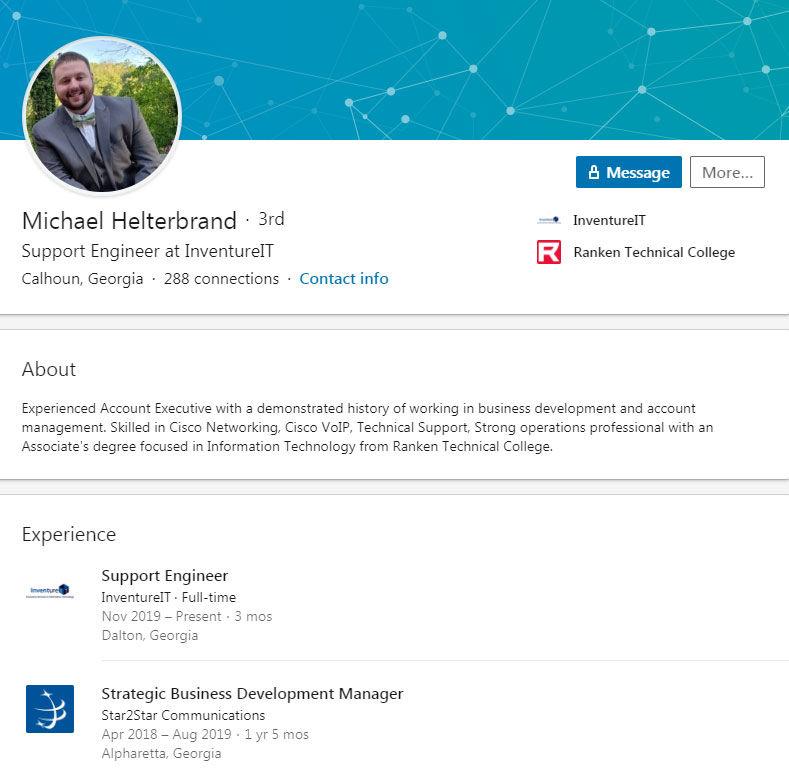 They also discussed what firearms they would use and how to muffle the sound of the weapons. Lane also said Kaderli would burn the couple's house down by "dumping gas all over the place, that way it makes it as fast as possible."
During the conversation, the affidavit describes Helterbrand as excited and at one point he stated "this is what I've been fantasizing about for about two years now."
They talked about using Adderall and smoking methamphetamine before they went to "go clear the house."
Lane laughed and said "that's race war ready."
Before they ended their meeting they created a cipher code for future communications.
37C — the code for murder
On New Year's Day many people were recovering from celebrations but Lane contacted the others involved in the plot on a chat titled "Woods Walk Woods Talk."
The affidavit stated the cipher code was: 37C for the murder, 32W for their planning session and 59B to meet at Lane's Silver Creek home.
One of the messages from Lane read: "37C on FEB 22nd 4pm-Feb23rd 12 pm, 32W on FEB9th if we can all get that matched up let me know if theirs anything that needs to be rescheduled."
They agreed to meet on Jan. 12 to discuss their plan and met at Lane's home around 8:35 p.m. Once they deposited their phones at the residence they left in UCE's vehicle to conduct reconnaissance on the couple's home in Bartow County. Again, they discussed which weapons to use and Lane told the others he'd scoped out more targets — primarily members of the television media.
This first target was just their stepping stone.
Helterbrand also gave the conspirators bags to be attached to semiautomatic weapons to catch the spent shell casings, and demonstrated how to attach and use them.
Arrests in Georgia, then Maryland
Lane, Helterbrand and Kaderli were arrested on Jan. 15 and charged with criminal attempt to commit murder and participating in a criminal gang. Despite the talk of resistance and armed insurrection, Lane was arrested without incident at his home in Silver Creek and Helterbrand was arrested at his job in Dalton. Kaderli was arrested in Gwinnett County. All three were being held in the Floyd County Jail without bond on Friday.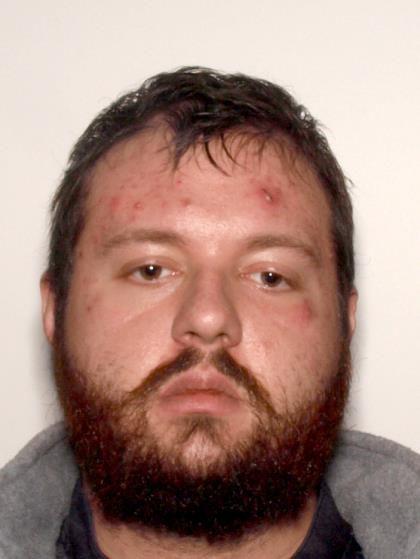 A day later Mathews as well as two others were arrested in Maryland. They were apparently carrying a "home made machine gun" and planning to attend the pro-gun rally scheduled for Monday in Richmond, Virginia, according to the Associated Press.
Brian Mark Lemley Jr., 33, of Elkton, Maryland, and William Garfield Bilbrough IV, 19, of Denton, Maryland, are charged with transporting and harboring aliens. Lemley also faces charges of transporting a machine gun and disposing of a firearm and ammunition to an alien unlawfully present in the United States.
Lemley and Mathews are charged with transporting a firearm and ammunition with intent to commit a felony.
The arrests stoked fears Monday's pro-gun rally could devolve into violence, with thousands of protesters planning to descend on Virginia's capital, and become a repeat of the 2017 white nationalist rally when a man drove his car into counter-protesters in Charlottesville, killing Heather Heyer, a 32-year-old paralegal and civil rights activist.
The Virginia Supreme Court upheld a ban on guns from the state Capitol grounds for Monday's rally.
Even those interactions showed how central the location in Floyd County was to the group.
Authorities said Barasneh and Tobin were supposed to meet in person at one of the group's meetups in Silver Creek, from Oct. 30 until Nov. 2. Tobin ultimately didn't attend.