When Tracy Owens found out she won Floyd County Schools Teacher of the Year 2022, she felt like all the hours she spent working on math homework in college finally paid off.
Owens is in her fifth year as a teacher at Model and thirteenth year as an employee for Floyd County. She first came on staff in 2008 as a one-on-one special education paraprofessional while also serving students in the MHS autism program.
Owens went back to school at 45 and worked on her bachelor's degree in special education during this time, graduating from UGA in 2016.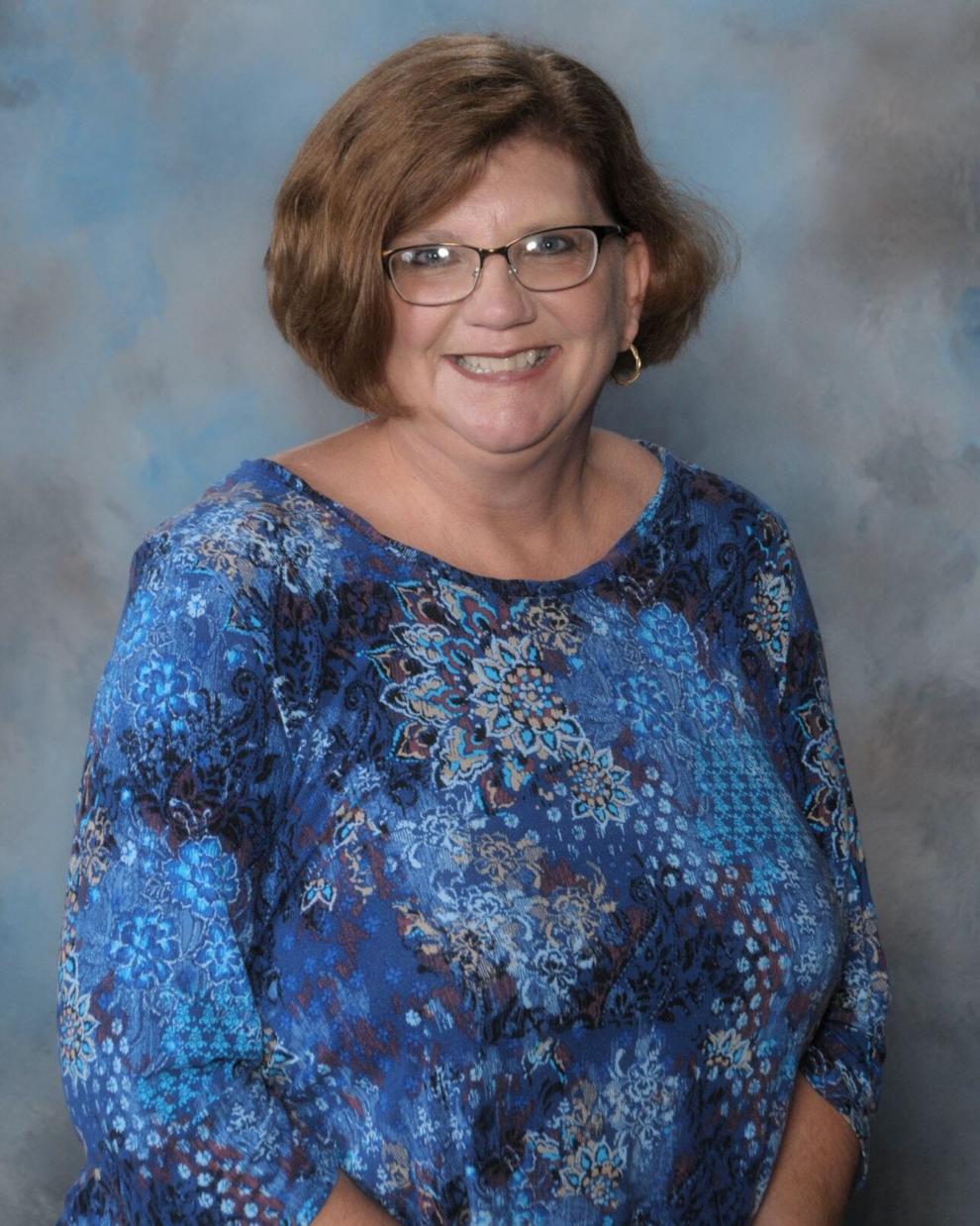 "I started at Georgia Highlands College with zero credits. I mean I had nothing. And I graduated from Highlands in three years with an associate," she said. "I had to take remedial math to get into college math and it was hours of that math... It finally felt like all of that was worth it, because it was the only time I felt like giving up."
After teaching for a year at Coosa Middle School, she returned to Model as a special education teacher for the 2017-2018 school year.
"It was so nice to be recognized as a special educator because I feel like, sometimes, special education is forgotten," she said.
Owens is a staunch supporter of Model students and faculty, always willing to pitch in when and where she can. She goes above and beyond with anything she is involved in, whether it'd volunteering to chaperone school dances, helping with sporting events or serving as prom coordinator. She described her job as something that doesn't truly feel like work to her because she loves Model, her coworkers and her students as if they were her family.
In addition, she is the advisor for the Sign Language Club, which currently has 34 members.
When her daughter played basketball for Model, Owens fervently served as the Lady Devils basketball booster club president. Coach Echols says she was indispensable in that role.
During the COVID-19 shutdown, Owens met with her students daily via the virtual learning option. She even found a way to continue hands-on learning with her students by delivering supplies and activity bags to their homes.
When in-person learning resumed, Owens created a "First Friday" program for her classes. Her students planned, assembled, and distributed gifts to faculty and staff on the first Friday of each month, all funded out of her own pocket. This activity taught her students job skills, such as marketing and budgeting, and also how a simple act of kindness can bring joy to others.
"Tracy is the kind of teacher that empowers her students and by saying that, she gives them a voice and makes each one feel like they have something great," Floyd County School Board Model representative Melinda Strickland said. "She recognizes the talent in each of her students and empowers them to share them with others."
In addition to her selfless work at Model High School, Owens donated a kidney to a stranger in need over the summer break.
She said she was inspired to do the selfless act after her own husband received an anonymous liver donation. After getting in shape and finding someone local to donate to, she went through the kidney transplant last June and recovered in only two weeks.
Her advice for all teachers, whether new or long-time, is to develop relationships not only with students but the parents as well.
"Often times, as educators, we see people's children more than they do sometimes and we need to be mindful of that," she said. "We all need to work together and be on the same team because I don't know better than they do."
Owens is also going to be a part of a special Georgia Public Broadcasting documentary about teachers who went above and beyond during the COVID-19 pandemic.
"We have a great number of outstanding teachers in the Floyd County School System, but Tracy Owens is super amazing," Superintendent Glenn White said. "She goes above and beyond for her students, Model High School and our community."
Other finalists were FCS Elementary School Teacher of the Year, Corrie Henderson from Glenwood Primary School, and FCS Middle School Teacher of the Year Dr. Christy Davis from Coosa Middle School.
Each school nominated an individual Teacher of the Year by May 2021. After the field was narrowed down by qualifications for state honors, eligible teachers were interviewed by a panel of community partners who then voted anonymously to select two semifinalists from each grade band. The semifinalists were observed and evaluated in their classrooms by another set of judges to finalize the list of finalists. Top finalists and winners were announced during the FCS Teacher of the Year banquet held Thursday evening.
Elementary School Teachers of the Year were Stephanie Ayers (Alto Park Elementary), Angie Fletcher (Armuchee Elementary), Leann Fowler (Cave Spring Elementary), Laura Getchell (Garden Lakes Elementary), Corrie Henderson (Glenwood Primary), Dena Heard (Johnson Elementary), Kathryn Lee (Model Elementary), Nicole Martin (Pepperell Primary) and Suzanne Osborne (Pepperell Elementary).
Middle School Teachers of the Year were Ashley Puckett (Armuchee Middle), Christy Davis (Coosa Middle), Shelley Callier (Model Middle) and Kim Baker (Pepperell Middle).
High School Teachers of the Year were Donald Bettler (Armuchee High), Beth Wade (Coosa High), Tonya Strickland (FCS College & Career Academy), Tracy Owens (Model High) and Caitlin Floyd (Pepperell High).