"I am proud of you and I want you to know that I believe in you and your future — your superintendent Jeff Wilson," the note ended.
It was among the 600-plus handwritten notes penned by the Floyd County Schools superintendent and mailed out to seniors recently. The notes acknowledged that to many the senior year of high school is a very important one, and they put a personal touch that sentiment.
"I've gotten, I can't tell you how many calls and texts I've gotten about these hand written letters," said FCS school board chair Tony Daniel.
The tearful and appreciative calls from parents in his district in Pepperell, as well as from other areas in the county school district, caught him unaware, Daniel said; Wilson hadn't said he was going to pen the letters.
But he voiced his appreciation to Wilson for that personal touch in Monday's school board meeting.
"It was awesome, it was heartfelt," Daniel said after the meeting.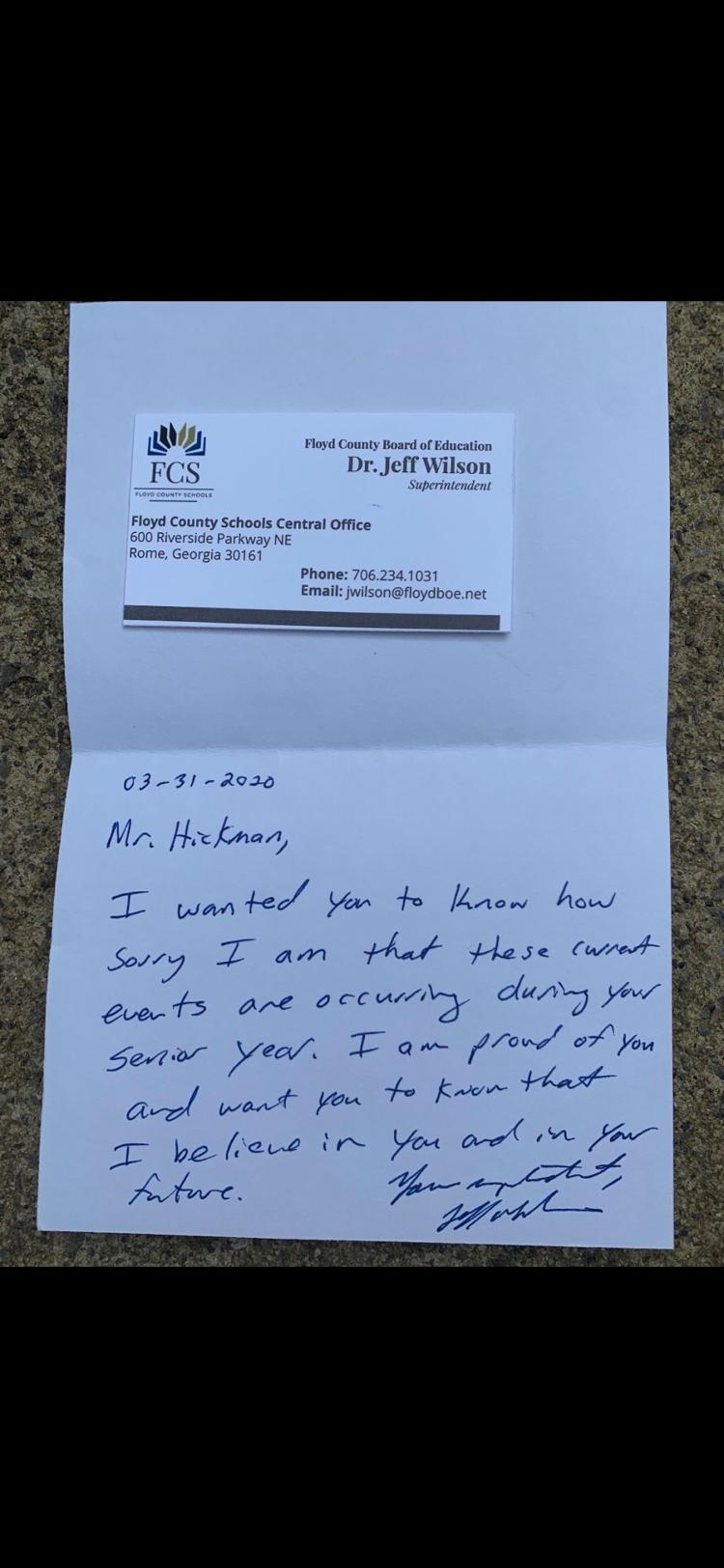 Graduation
At this point graduation plans are up in the air. The one thing they know is they're planning on doing some form of recognition for graduating seniors on the originally planned May 22-23 graduation dates. It could be a virtual ceremony. Each high school is also planning to do some type of event on that date.
The Forum River Center is still booked for the May 22-23 dates, but Wilson didn't think it was likely they would be able to host traditional graduations then.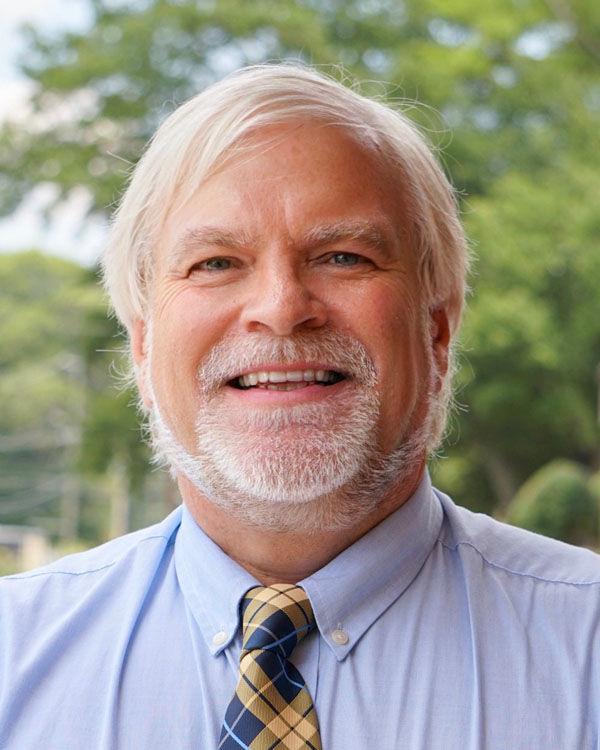 At some point, which hasn't been decided yet, each school will likely have an in-person graduation. They cited likely dates of possibly July or August, and one school board member suggested they could host those graduations on the football field of each school.
Students still learning
Part of the situation caused by a statewide school shut down has been the initiative to get lessons to students while they're home.
This has been a two pronged approach — digitally accessible lessons as well as hardcopy learning packets. FCS Assistant Superintendent John Parker told school board members the younger students at the elementary school level use the paper learning packets as well as 15% to 20% of middle schoolers. As the students get into middle and high school ages they're primarily using online lessons.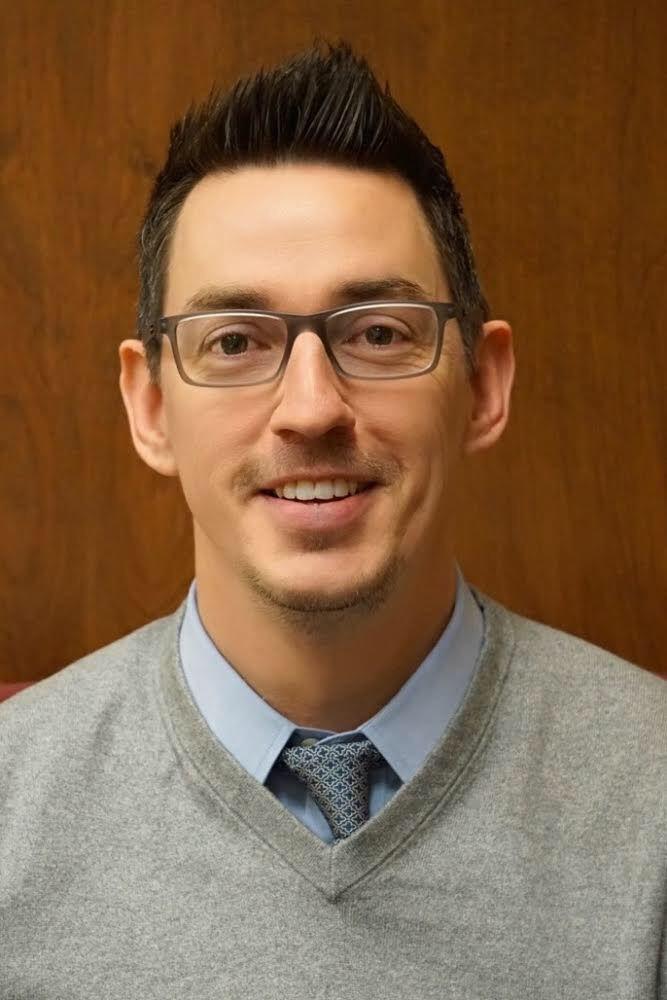 Teachers prepare the lessons for each student and Parker emphasized the extraordinary efforts those teachers have gone to in order to make those lessons happen.
The process has been a work in progress, he said. Teachers and students who left school in early March only expected to be home for a short period of time. Then with the governor's order to shut down schools statewide, they learned they'd be out until the next school year.
During this time some students could not pick up packets at their school, Parker said, so the staff has gone out to their homes to deliver them.
Another issue they're working on is the lack of internet connectivity for some students. The school system ordered 190 hot spots — which are in route — to help those students who don't have internet access.
They've coordinated with the high school principals to prioritize students in their senior year with limited internet connectivity who also may be borderline passing, Parker told the board.
This, he said, gives them the incentive and opportunity to bring up their grade but won't penalize them. Wilson told the board they've had a good response from students so far.
"A large majority of our students are working, but there will always be outliers," he said. "A child who is working very hard could have a great impact on their grade right now."
Looking at the next school year, Wilson said he expects the first month to be a catch-up on lessons.
"This is a unique situation," he said.