The wholesale rate Rome charges the Floyd County water system is likely to increase this fall.
How much of an increase will depend on discussions between City Manager Sammy Rich and County Manager Jamie McCord.
The Rome Water and Sewer Committee backed on Thursday a recommendation from Water and Sewer Division Director Mike Hackett to raise the rate they charge the county.
It's currently at $1.46 per thousand gallons. Hackett wants it set at 80% of the rate city water customers are charged, which would be approximately $3 per thousand gallons.
He noted that the county is buying more water from Calhoun, at a higher price than Rome is currently charging
"So a lower price is really not a motivator," Hackett said.
This year, through the end of July, the county bought 260.4 million gallons of water from Calhoun at $1.51 per thousand gallons compared to 83.4 million gallons from Rome at $1.46 per thousand gallons.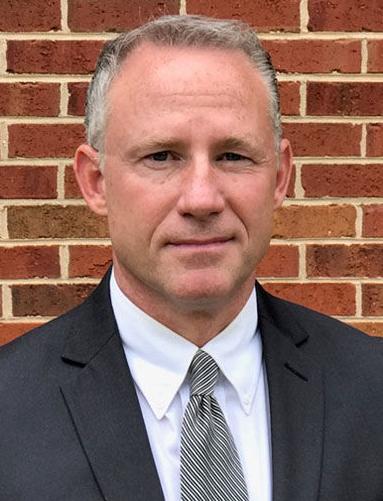 The proposed rate hike from Rome would go into effect Sept. 1.
Rich will be getting with McCord to talk through the issue. He said the old water purchase agreement has been expired for a couple of years so, theoretically, they should be charging the county the full in-city rate of $3.71 per thousand gallons.
"We've tried to take the friendly approach and I think we'll work something out," Rich said.
The committee also got a look at some planned capital investment projects — a pump station and transmission line from the Etowah River; a new Burwell Creek sewer interceptor line; and nitrification and tertiary treatment at the Black's Bluff sewage plant.
Hackett estimated those projects would cost $43 million to $50 million.
Longer term needs include ultrafiltration and reverse osmosis treatment at the raw water intake plant, which could cost as much as $65 million.
A new 2 million gallon digester to accommodate future growth at the sewage plant would cost another $10 million.
Added together, Hackett said he is looking at as much as $125 million in new expenses.
The department has a cash reserve of a little more than $18 million. Its funding comes from ratepayers, not city taxes.
Hackett's budget analysis indicates it could borrow as much as $80 million for 20 years — resulting in an annual debt service of $5.5 million — without necessitating a rate hike for customers.
Plainville sewer proposal
The committee also learned that the city of Plainville is looking at the feasibility of applying for a grant to develop a city sewer system. Rome Water and Sewer Assistant Director John Boyd said Plainville has reached out to see if Rome could take on the collected sewage.
"You're talking maybe 200 or 300 customers," Hackett said.
"We're they're only hope of getting sewer," Rich added.
Running lines from Plainville to connect to the Rome system near Shannon would be less than 2 miles, compared to going more than 8 miles to connect to the Calhoun system.
Boyd and Hackett said the Rome plant easily has the capacity.
"We should be a good neighbor," Commissioner Wendy Davis said.
The committee agreed to allow the negotiations to move forward.