It's been nearly two months since Georgia cut off participation in the pandemic-related supplemental unemployment assistance program.
Some pundits thought the loss of those supplemental checks might prompt workers to return to the labor market and ease a hiring crunch that has crossed all sectors of the economy.
A job fair for local manufacturers this past Wednesday brought 43 job seekers to the Georgia Northwestern Technical College campus to meet with representatives from almost a dozen local companies.
Ben Murray, the new workforce development director at the Rome Floyd Chamber, said he wants to make sure the community and chamber are using every tool available to connect people with jobs.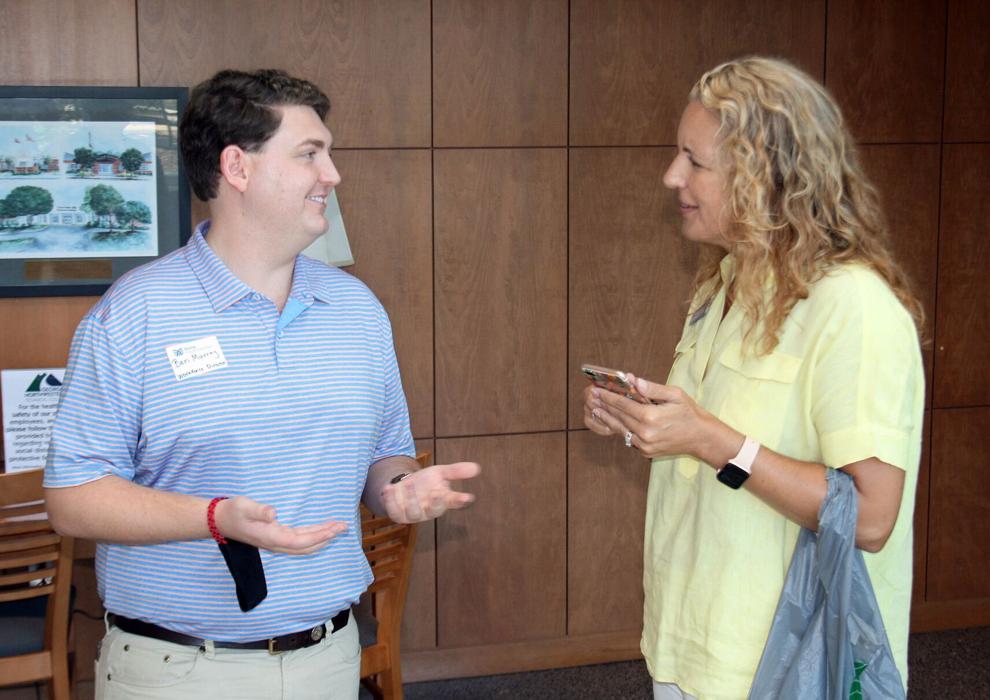 Murray, who originally hails from a small South Georgia town called Nashville, has worked for the past three years at the Georgia State Capitol for State Rep. Penny Houston, R-Nashville, on the Appropriations Subcommittee on Economic Development.
To get a better picture of the local workforce numbers here, we'll have to wait a week. When those numbers are released local leaders will be able to get their first measure of the amount of people who may have reentered the workforce since the additional unemployment funds were halted by Gov. Brian Kemp.
Finding workers
Recent trends have shown the workforce in Floyd County has dropped by approximately 300 people, according to the Georgia Department of Labor.
The state labor office considers the workforce to be the number of people who are currently on a payroll somewhere plus the number of the unemployed who are registered with the labor department and seeking a job.
"The biggest challenge right now is finding workers," Murray said.
Historically, the July labor force is one of the larger numbers during the calendar year thanks to the number of students who have entered the workforce.
In July of 2017, the Floyd County workforce was 45,060. In 2018 it was 44,702. In 2019 it was 44,249 and in 2020 — during one of the initial COVID-19 peaks — it had dropped to 42,764.
Signs reading "Now hiring" are posted around Rome, especially in the restaurant and service sectors.
Restaurateur Dereck Brady, who with his wife Joan Brady, closed Crawdaddy's Seafood Grill on Broad Street last week, said one of the reasons they decided to shut down was the inability to attract employees. His kitchen had been operating at about 40% of staff for weeks, and he'd only gotten one job application in the past six weeks.
Expansion slowed
Several manufacturers — Advanced Steel Technology, Georgia Pacific and Marglen in particular — were looking to expand their capacity and have been somewhat slowed in the process by the lack of workers.
Valerie Pound, human resources manager at Advanced Steel Technology, said the company is looking for 15 machinery operator and shipping operator positions, along with a few office positions.
The company did not cut back positions during the pandemic, she said, and is in the position of finding itself with more orders for product than they are able to produce right now.
"We work with a staffing agency, and they're holding job fairs for us trying to find people as well," Pound said. "Direct hires are people who have had experience in those positions."
She touted a good benefits package, and showed frustration because their recruitment efforts have gone unrewarded so far.
"Our biggest thing is just getting them in the door," Pound said.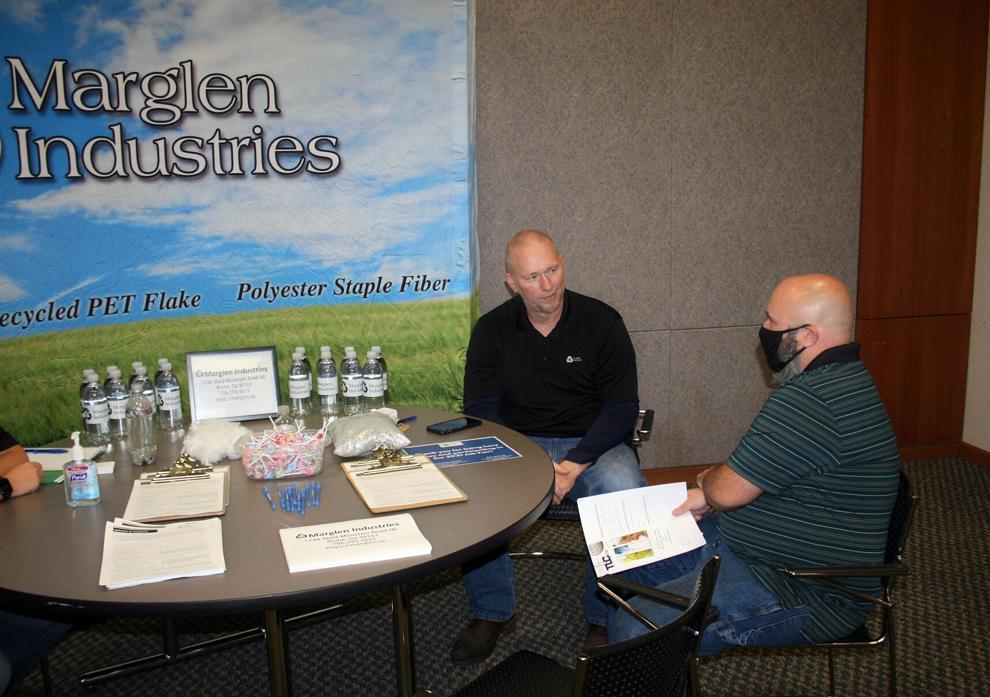 Marglen Industries, on Ward Mountain Road, is currently looking for close to 60 employees.
"I've been talking to some of my friends with the textile mills up in Dalton and Chattanooga, and there is just a shortage of skilled labor," Maintenance Manager Evans Parker said.
A shortage of blue-collar skilled laborers is leaving companies like Marglen — one of the largest recyclers in the Southeast — in a bad spot.
When Georgia Pacific decided to add a shift, they sent Heather Hall out to fill 15 service crew and five skilled positions at the plant on Mays Bridge Road in Coosa.
"These are due to adding on a shift, so we're trying to raise up production by adding on a third shift," Hall said.
Some of the positions that Georgia Pacific has been looking for are to fill spots that have been lost to retirement.
Not just a local problem
Matthew Thomas, the workforce development director at the Cartersville-Bartow County Chamber of Commerce, said that a job fair they hosted on Aug. 11 was considered a success because 43 people showed up to meet with local employers at that session as well.
"One was able to land two employees that same week," Thomas said.
The Cartersville-Bartow Chamber has three more job fairs scheduled, the next set for Sept. 24 in Adairsville at the Unity Center on Hall Station Road.
"We are having a variety of industries at a variety of locations to hopefully reach a variety of people," Thomas said.
Thomas said he believes that safety issues related to COVID-19 are still a major factor keeping some folks on the sideline.