Activity at Richard B. Russell Regional Airport in Rome is worth about $14.5 million a year to the local economy, according to a new report by the Georgia Department of Transportation.
Cartersville Airport is a much larger economic driver for Bartow County, and the airports in Polk and Gordon counties are smaller. But each of the facilities has its strong points.
The Statewide Airport Economic Impact Study looked at Georgia's 103 publicly owned commercial airports to gauge their benefits. It determined the airports generate a combined impact of $73.7 billion a year and support 450,500 jobs with a total annual payroll estimated at $20 billion.
The yearlong study was just wrapping up in March when the COVID-19 pandemic hit the state. Two virtual public meetings are scheduled, at 10 a.m. Thursday and 2 p.m. Nov. 4, where GDOT will go into detail on the study results and how they were calculated. Visit dot.ga.gov and search under Programs for more information.
"These airports are essential to the state's transportation and economic infrastructure and support the aerospace technology, manufacturing, distribution, agriculture, and tourism industries," the report concludes.
Richard B. Russell Regional Airport in Floyd County is home to seven businesses, including JLC Airshow Management, which is putting on the Wings Over North Georgia Air Show at the facility this weekend.
Other operations based at the facility are Ace Aviation, Freedom Flight Center, Georgia Northwestern Technical College's aviation school, L & M Aircraft, the Museum of Flight and North Georgia Aviation. The airport also supports Civil Air Patrol search and rescue efforts, military training, aerial surveys, air cargo, environmental patrols, forest firefighting, and real estate tours.
An estimated 30,147 visitors a year come and go, with the top five destinations reported as Atlanta, Brunswick, Columbus and Athens, along with Chattanooga, Tennessee.
Bartow County
Bartow County's Cartersville Airport has an estimated annual economic impact of $113.8 million, despite having just two businesses on site.
Its primary tenant is Phoenix Air, which has about 250 employees and recently won a 10-year, $500 million contract with the U.S. State Department. The company developed a biocontainment system for its planes and is one of the few qualified to transport people with contagious diseases such as Ebola and COVID-19.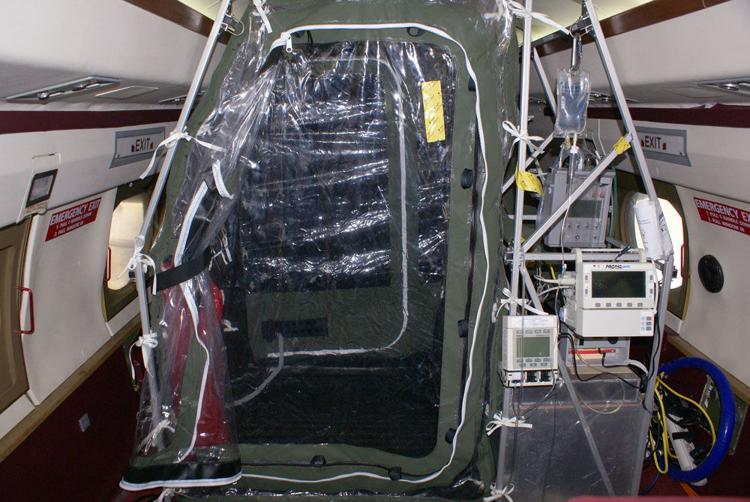 RMZ Aviation is a state-of-the-art composite and carbon fiber parts fabrication and repair facility for corporate and light-sport aircraft.
The facility draws an estimated 21,658 visitors a year, with top destinations listed as Perry, Atlanta, Augusta, Brunswick and Bangor, Maine.
Gordon County
Gordon County's Tom B. David Field, just north of Calhoun, has an estimated economic impact of $12.2 million a year.
The airport has about 9,915 visitors annually, according to the study. The top five destinations for planes leaving the facility are Chattanooga, Tennessee; Atlanta and Brunswick in Georgia; and Venice and Destin in Florida.
Businesses located at the airport include Henderson Aviation, Highline Helicopters, North Atlanta Helicopters and On the Beam Aviation. LifeForce 3, a medical transport company, provides emergency airlift services for the region.
Polk County
The Polk County Airport has an estimated impact of $2.7 million a year.
It has one business tenant, Skydive Georgia, but also serves as a home base for a large contingent of Gyroplane pilots who hold regular events that bring in participants from as far away as California, Nebraska, and Florida.
The facility is a favored launch site for agricultural spraying, law enforcement and military training, ultra-light, and experimental aircraft.
Polk's airport draws about 1,914 visitors annually. Top destinations for outbound planes are Albany, Athens, Butler, Canton and Atlanta.