One of the largest business deals in the history of Rome and Floyd County, the marriage of Atrium Health to Floyd Medical Center, is moving closer to reality as the calendar flips to a new year.
"Right now we are looking at a submission of our application to the Georgia Attorney General's office sometime in January," said FMC President and CEO Kurt Stuenkel.
The letter of intent for the alliance includes a promise of close to $650 million dollars flowing from Atrium Health into the Floyd system over the next 11 years.
"What else we get out of it are all of the economies of scale," Stuenkel said. "Purchasing, management clinical expertise, yeah, it's a large transaction."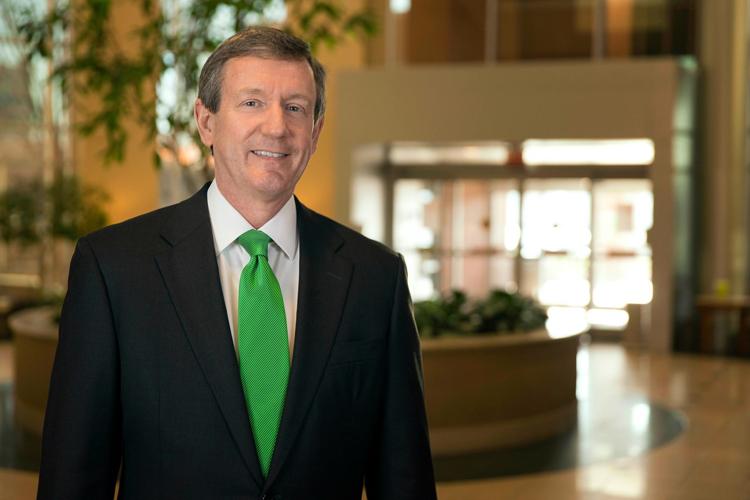 Stuenkel does not anticipate any objections from the Attorney General's office because he feels FMC can illustrate significant community benefit from the merger.
"That really is the focus of the Attorney General's review," Stuenkel said. "As a not-for-profit transaction, does this benefit the community? We're not going to have any difficulty demonstrating that."
The first thing the average Rome and Floyd County resident might notice after the alliance is completed is a change in signage on the hospital.
The new name will be Atrium Health Floyd and the corporate color will transition from green to the Atrium teal.
Many of the myriad number of agreements required to seal the deal are still being formalized and finalized. Stuenkel said Floyd will still have a considerable amount of local control in decision making.
One of the major aspects of the "strategic combination" is the elimination of Floyd County as the guarantor for more than $100 million in bonded indebtedness at FMC.
A year ago, Floyd County Commissioner Wright Bagby, who will chair the commission beginning in January and is a member of the Hospital Authority of Floyd County and Floyd Healthcare Management board of directors, called the replacement of the county as the bond-backer was a "real big deal."
The local governing bodies will continue to function although decisions will be coordinated with Atrium officials in Charlotte, N.C.
With the rapid changes taking place across the healthcare spectrum, Stuenkel said, a lot of community hospitals have made similar moves.
"As we looked to the future, we have seen the benefits and merits of being bigger," Stuenkel said. "This is how we're getting bigger, so that we can continue to deliver on our mission for generations to come."
The merger includes both Polk Medical Center and Cherokee Medical Center in Centre, Alabama, which are part of the Floyd Health System.
Alabama does not have the same set of regulatory requirements that Georgia has with respect to such not-for-profit mergers so the deal will not include any kind of regulatory review in Alabama.
Floyd Medical Center won't be the first Georgia hospital Atrium Health has acquired. Atrium previously signed a deal to acquire Navicent Health, based in Macon, during the winter of 2018-2019.