Urban planner Bryan King said the downtown district is Rome's greatest asset.
"Rome's largest asset is the downtown area," King told members of the Rome Floyd Chamber Economic Development committee on Friday. "The best return on investment is going to be your downtown area."
King is the lead consultant for a conceptual plan to renovate the Rome River District.
The city extended the downtown Business Improvement District across the Oostanaula River along North Fifth Avenue and West Third Street several years ago.
That push is a plan to revitalize the area and includes a $2 million earmark in the 2017 SPLOST package to help stimulate growth.
Tremendous gains in sales tax revenue have been shown in similarly sized communities that have undergone streetscape improvements, he said.
The study looked at those communities over a period of six years.
The first year after the streetscape changes were implemented resulted in a 12.4% growth in sales tax revenue — by year three the growth was up to 63.8%.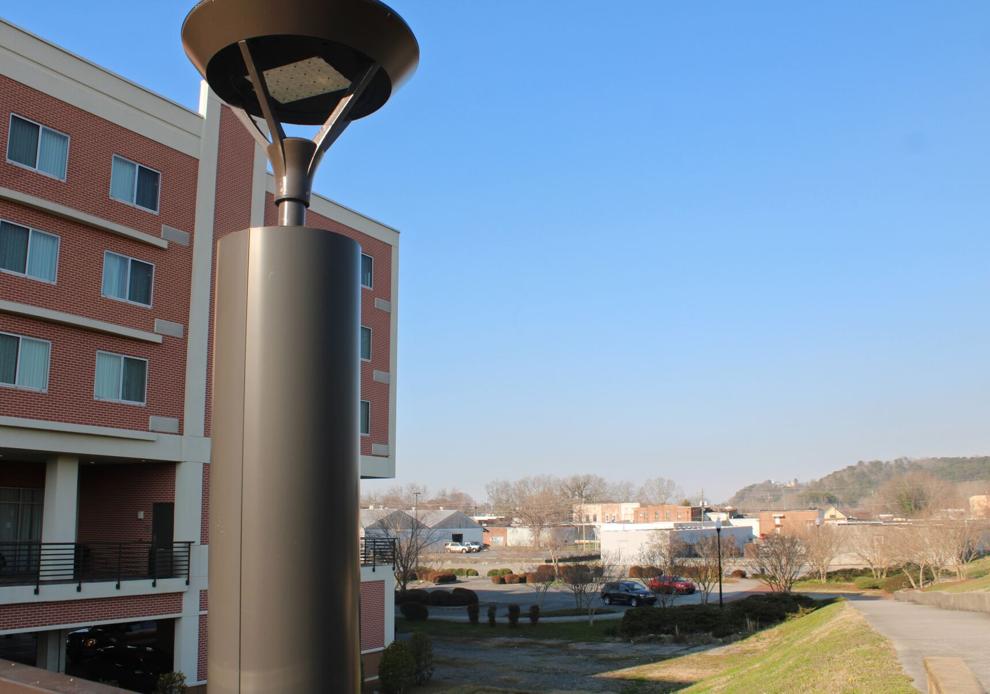 The same study showed that retailers in areas immediately surrounding the streetscape improvements reported a 12.8 increase in sales tax revenue in the first year and a 17.2% increase in year three.
The conceptual plan offered by King, a design consultant with Goodwyn Mills Cawood in Birmingham, shows a lot of tree-lined, widened sidewalks on both North Fifth Avenue and West Third Street.
The plan also suggested changes to the Fifth Avenue Bridge to make it more pedestrian friendly.
That bridge, actually owned by Floyd County, has been the focus for early discussions by the city and county along with merchants in the area who are concerned about speeding and efforts to calm traffic flow.
King said a traffic study of North Fifth Avenue done more than a year ago revealed that almost 40% of the vehicles on that road were traveling above the speed limit.
"The top of our pyramid is people out of cars, pedestrians...slowing that traffic down so that people are safe," King said. "In simple terms we are turning this into a destination rather than a place to travel through."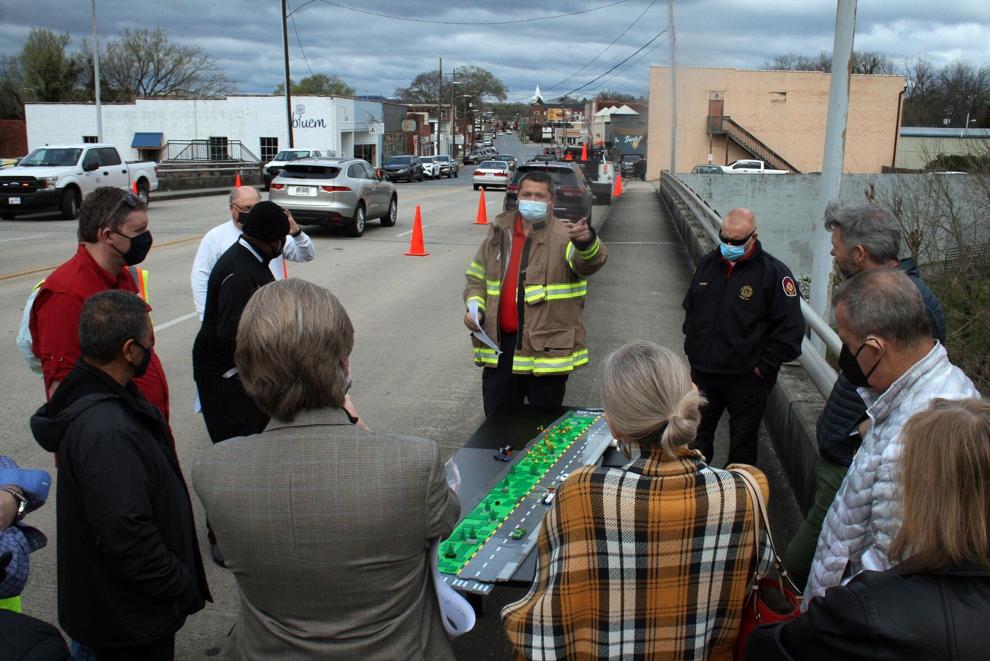 Rome City Engineer Aaron Carroll is putting together a request for proposals for the actual engineering design of streetscape improvements in the River District.
The idea is to be able to coordinate construction of whatever improvements finally land on the drawing board. Water, sewer and other infrastructure work will take place this summer and early fall. That work is being funded by a $600,000 Appalachian Regional Commission grant and is expected to be complete by October.
A group of private investors, FSRE Impact Rome River District LLC has purchased much of the property between the levee, West Third and North Fifth and has ambitious plans for mixed-use residential and retail redevelopment of the property.