Women in Georgia are more likely than men to catch the coronavirus, but less likely to die from it. Every month, the number of cases in Cobb County doubles. And county residents who die from the virus are far more likely than their peers in the rest of the state to have an underlying condition.
Those are among a handful of takeaways, some extensively covered, others less so, to come from a series of spreadsheets and graphs compiled by east Cobb Commissioner Bob Ott in recent months.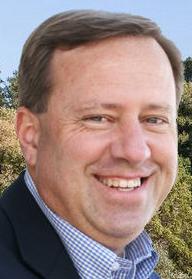 "There was a little bit over here at Georgia Department of Public Health," he said. "Then there was some more over here at Cobb-Douglas Public Health, and then with Johns Hopkins and stuff all over the place. And so I got the idea: 'What if I put it all in one place?'"
The result is a collection of spreadsheets, graphs and pie charts that rival those published daily on the state Department of Health's website. Every night for the past three months, Ott spends a half hour updating his charts and sends them to almost four dozen people, among them his colleagues on the Board of Commissioners and state lawmakers.
Among his findings are that 52% of cases in Georgia were women, compared to 44% in men (another 4% are unknown). But only 48% of those who died were women, while 52% were men.
According to another graph, the number of cases in Georgia and Cobb County has doubled every month since April.
Perhaps most surprisingly, Cobb residents the virus has killed were far more likely to have an underlying condition than others in the state. According to Ott's graphs, 87% of people in Cobb who died from the coronavirus had an underlying condition. Statewide, that figure was only 60% as of Thursday.
Ott attributed the discrepancy to the number of nursing homes and assisted living facilities in the county. In fact, the effect of such facilities on mortality statistics can even be seen within the county, he said. Maps published in the county coronavirus hub show the number of deaths by zip code correlates to how many senior homes are within that zip code.
Working directly with such data, Ott says he has noticed some well-documented trends early on. One example: the graph detailing the age of those who got the coronavirus started to shift this summer.
"It was a typical bell curve, with 56-year-olds being in the middle, or the highest on the curve," he said. "And I started noticing that the left side of the curve, the 20s, 30s and 40-year-olds (were) starting to rise." What was a bell curve, he continued, now looks like a "ski slope going from the 20-year-olds, down towards the older folks."
Another thing Ott has noticed: Big events, such as the imposition of a lockdown or major holiday have very clear effects on case counts.
After noticing the increase in young people getting infected, he and the mapping team dug deeper, he said. Were increased case counts more a matter of people getting tested or a matter of people congregating as businesses reopened?
"I think more of it was the fact that they were congregating," he said. The ability to see those impacts, he continued, speaks to the "beauty of collecting long-term data."
One of the big takeaways, as far as Ott is concerned, is how little data public health officials had at their disposal at the beginning of the pandemic.
"I think a lot of people were critical early on but I think that a lot of it was … you can't really respond to something you don't know anything about," Ott said. Public health officials say the spread is still out of control, he acknowledged. Nevertheless, there is now a more coordinated response to the virus, he said, pointing to county preparation efforts.
"At the county level, you know, we took the actions that … everybody thought we needed to do but now, moving forward, the county is creating a strategic reserve of (personal protective equipment) and we're in the process of creating an action plan if control comes back from the governor's declaration to local (governments)."