"If nothing is going well, call your grandmother," an Italian proverb advises.
Sunday is National Grandparents' Day, a day President Jimmy Carter declared to be the first Sunday after Labor Day. The day has both an official flower — the forget-me-not — and a song, Johnny's Prill's "A Song for Grandma and Grandpa," according to the Old Farmer's Almanac.
To mark the occasion, the MDJ asked Cobb Countians to share something they learned from their grandparents. Here are some answers: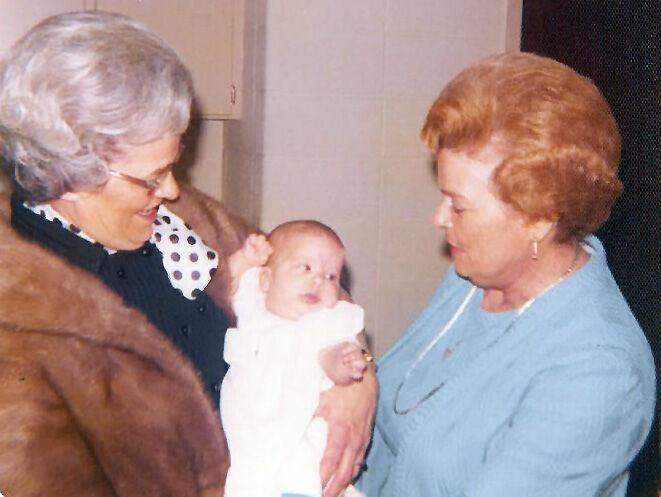 Cobb State Court Judge Allison Salter, daughter of former Gov. Roy Barnes, sent over a photo of her grandmothers, Elizabeth Dobbs and Agnes Barnes, doting on her in 1975.
"Both grandmothers were loving and nurturing and taught me the importance of family. Gran (Elizabeth Dobbs) was a great cook and passed along the satisfaction of making a meal everyone loves. Mawmaw (Agnes Barnes) was funny and sweet, and, after having three sons, doted on her granddaughters."
---
Interior designer Cassandra Buckalew of Marietta said her grandmother Mila Waters provides her with sound financial advice.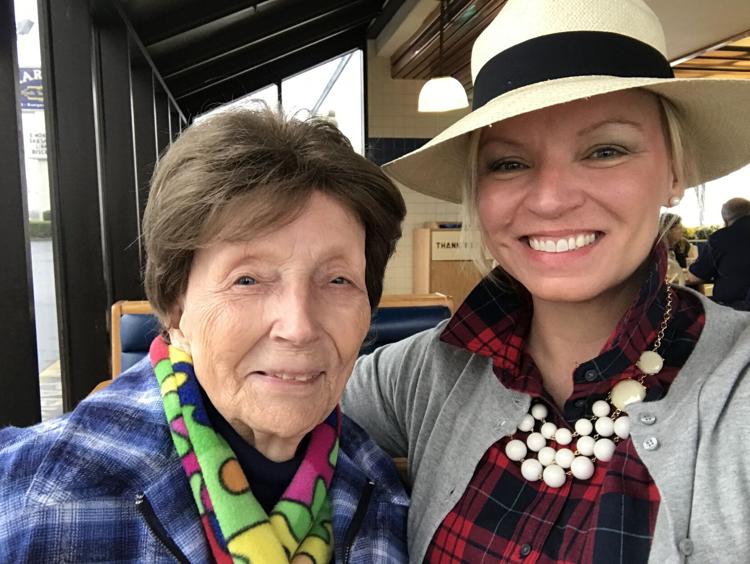 "Granny has always taught me the value of working hard and saving your money. She constantly reiterates the importance of always saving a little back for retirement. Even now as an adult, she and I still have many discussions around planning financially for retirement and being prepared for that stage in life."
---
Former Cobb Commissioner Bob Weatherford said he's so old he couldn't find any photos of his grandparents, instead sending one of him and his two grandsons, Grayson, 9 ,and Garret, 6.
"They call me "'GrandBob,'" Weatherford said.
Weatherford said his grandmother, Bettye Guy Matthews, a homemaker born in Lynnville, Tennessee, taught him many things as a boy.
"My grandmother taught me to fish and to always say 'Howdy, Mr. Rabbit' when I see one anywhere. She said it was good luck to do so and now decades later I still say it, and I have taught my kids and grandkids to do it too. I think that is what life must be about is to hand down for generations some words of wisdom, no matter how silly it sounds," Weatherford said.
---
Cobb District Attorney Joyette Holmes said her grandfather, Gerard Clarke, encouraged her to overcome her fear of the ocean.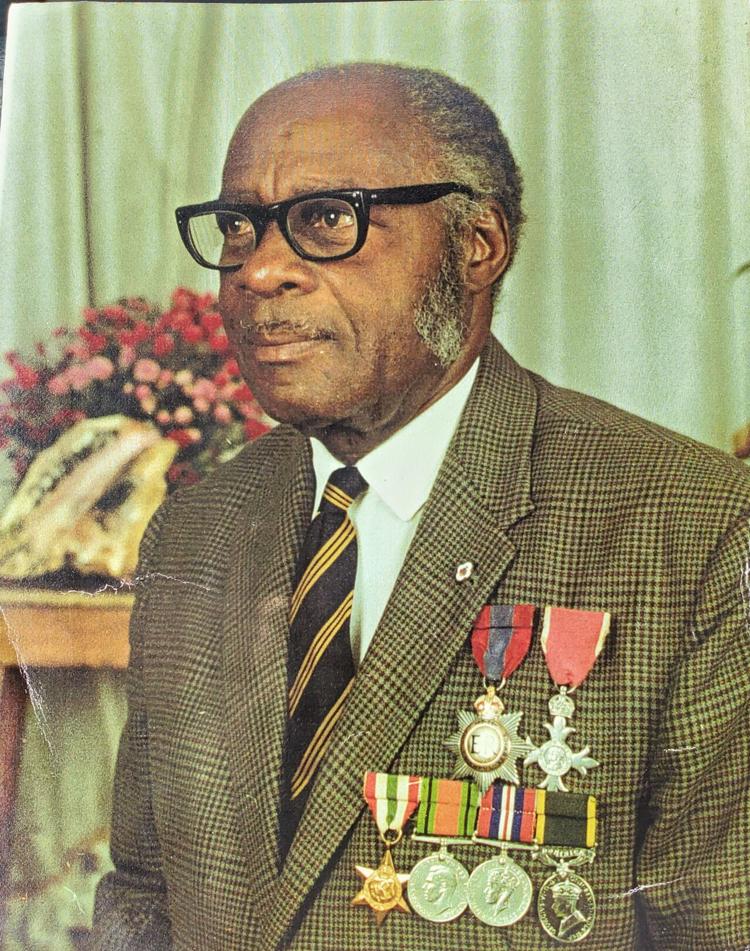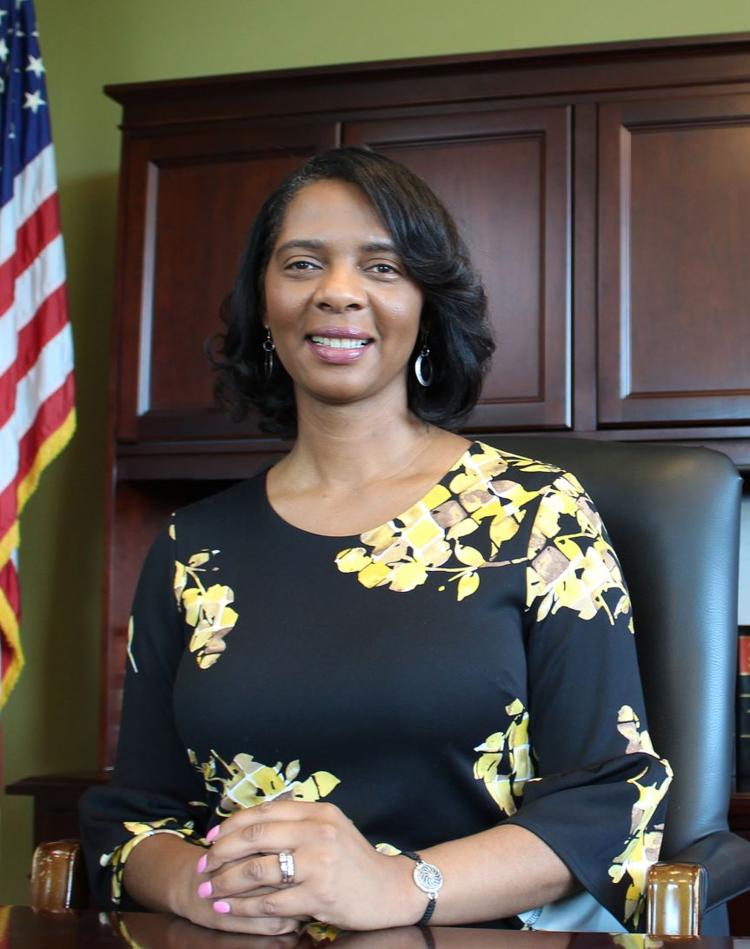 "My grandfather Gerard Clarke was a fearless man and servant to his country and family. He was a Dominica-born World War II veteran of the British Army and the prior Dominica Defence Force. Towards the end of his career in public service, he served as the warden of Her Majesty's Prison at Stock Farm. His fearlessness is part of the fondest memory I have of him as a 5- or 6-year-old little girl. He traveled with us to the beach and observed that I was afraid to swim in the ocean. He put me on his back to swim head first in the waves until I was comfortable doing it myself. It has not always continued to be easy navigating the waves head on, but I have never forgotten the lesson. Thank you, Grandad!"
---
Holly Tuchman, who is retired from running the domestic violence organization Livesafe Resources, said her maternal grandmother, Elizabeth Jacobsen Brohm, raised 11 children, and was a great-great-grandmother.
"I learned about strength and perseverance from her. She raised seven girls and four boys. She lost one son in WWII. She was only 5'2" on a good day but she was one strong woman. I was adopted and my mom said when I came home from the hospital, Grandma was the only one who could stop me from crying. I had a special bond with her and she always treated me as one of her own, never making me feel different. Just showing me how to love, laugh and smile no matter what. She could even out walk us all at the mall at 90, and she loved to shop and so do I! She was a loving grandma and I still miss her to this day!"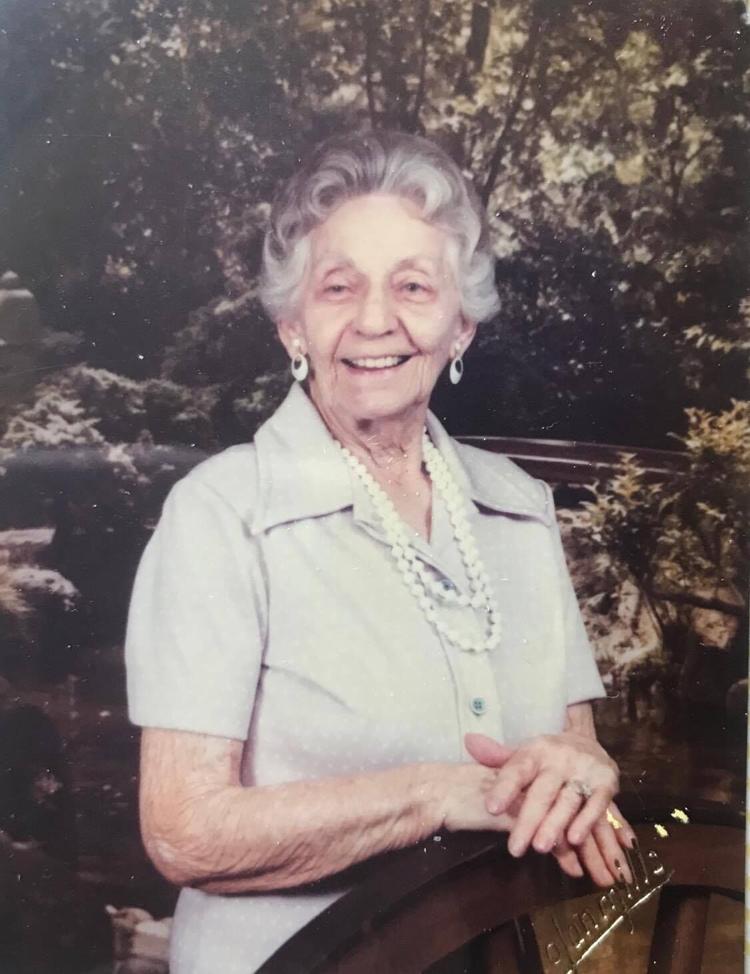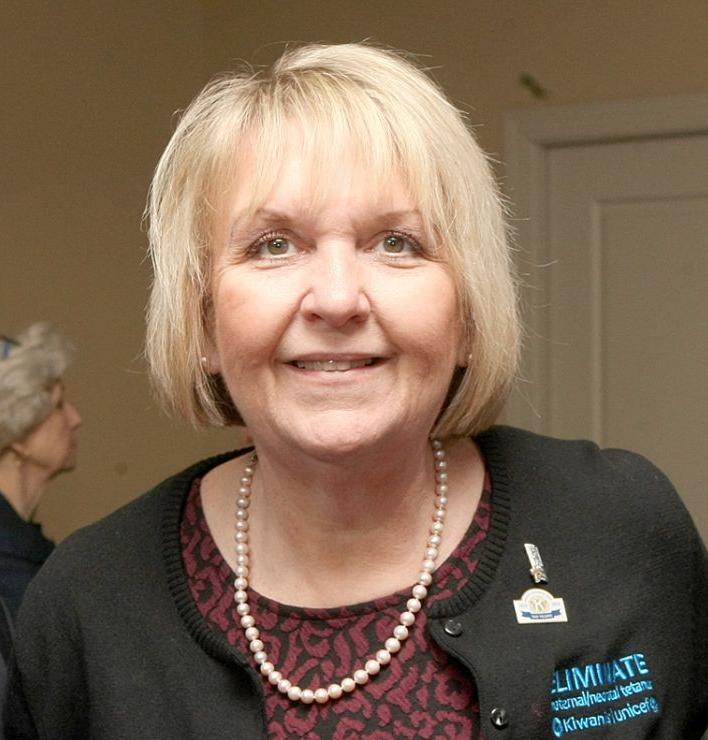 ---
Marietta Councilwoman Cheryl Richardson spoke of the kindness of her grandmother, Helen Mae Taylor.
"She was my mom's mom. She taught me to be willing to help others, whenever you were able. She always had boarders living in her house and she always helped her neighbors. The day before she passed, even though she didn't feel well, she went and cooked for and took care of one of her neighbors," Richardson said.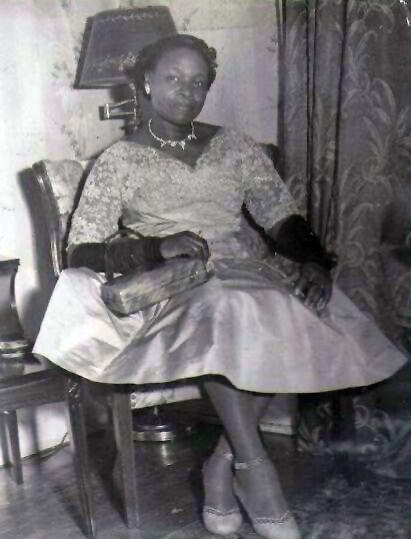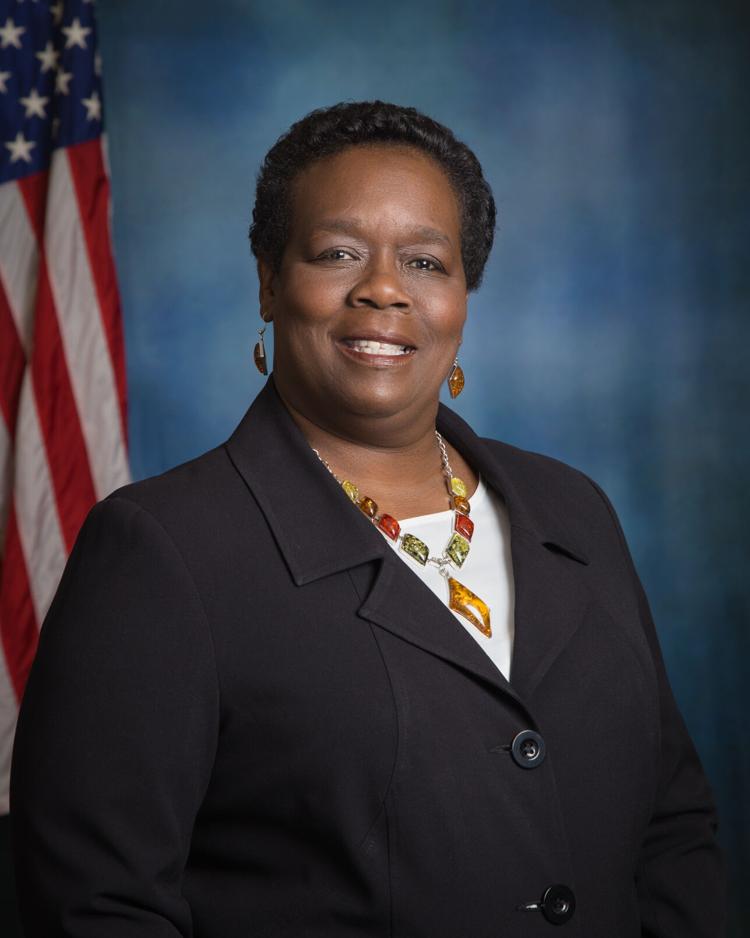 ---
Marietta Realtor Johnny Sinclair said his grandfather, Vince Malnoske, was the head negotiator on the management side of Lockheed, charged with negotiating with the union.
"He in particular taught me that there were two sides to every story," Sinclair said. "Also, any time he ever did something for me and my brother, he would say, 'Do you know why I did this?' And then, 'Because I love you.'"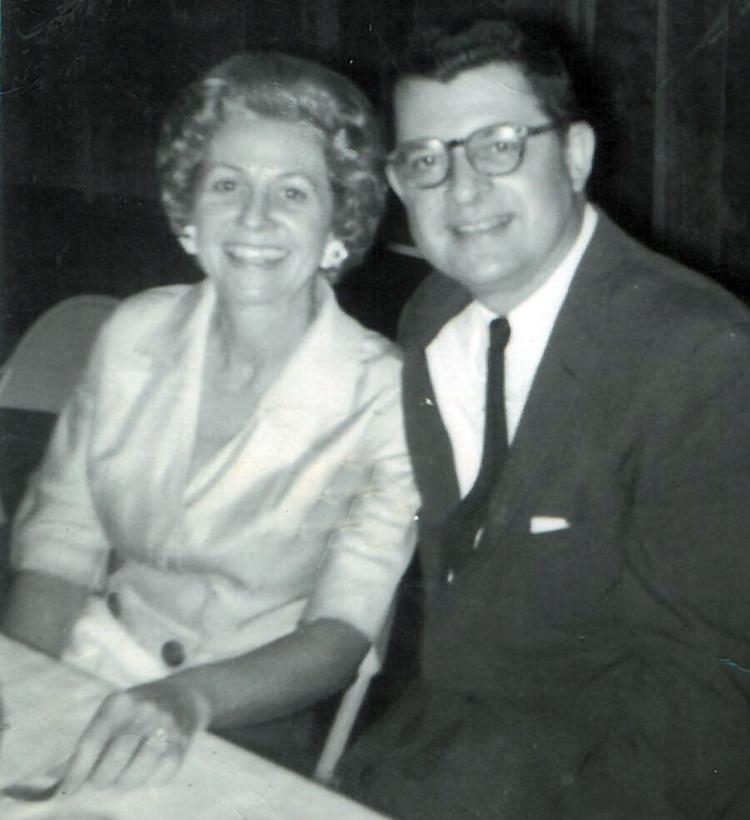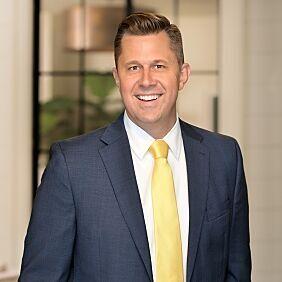 ---
Codie Thompson said if she had to pick one thing she's learned from her grandmother, retired Center for Family Resources CEO Jeri Barr, it's strength.
"All my life, my grandmother has been the embodiment of strength. Strength of mind, strength of character, strength of morals, strength of love. From professional to personal environments she is the rock everyone can lean on, the eddy of ideas to dip from, the cathartic waters when life gets a little too hectic. She has always been there with a listening ear and wisdom to share, be it with constructive criticism, a caring word or just a smile and hug," Thompson said.
Thompson said for as long as she can remember, Barr has dedicated herself to helping those in need.
"With her recent retirement, she left behind a legacy that will prove near to impossible to replicate. If you ask anyone that has ever known her, or even just shared a few words with her, she is always remembered as a lady of grace, class and amazing strength," Thompson said. "My grandmother has always shown perseverance and determination in the face of trouble or doubt. Be it at work or at home — if she didn't have the answer to the issue, then you better get out of her way while she finds one!
"Watching her through all these years of dedication, and striving for love and hope in her community and our family, has stoked the fire in me to have the same strength of my own. While I'm nowhere near the Wonder Woman she is yet, I have a pretty solid foundation thanks to her."