For the second time in two years, Republican Alex Kaufman is battling Democrat Josh McLaurin for the District 51 Georgia House of Representatives post, in the Nov. 3 general election.
McLaurin nipped Kaufman in 2018 by 764 votes, giving him 51.6%. The district includes parts of Johns Creek, Roswell and Sandy Springs.
Kaufman, an attorney and Roswell resident, lived in Sandy Springs for 25 years.
"I am running for this seat because I believe that the residents of House District 51 deserve better," he said. "The incumbent has proven to be wholly ineffective and has failed to represent the values of the people of this district. The residents of this district are focused on public safety, safely reopening the economy and schools and responsible and effective healthcare. These are my priorities, and if elected I will deliver. I am prepared to be held accountable for these promises."
Kaufman said he's running for the seat again because it was close in 2018, and he believes the presidential and two U.S. Senate elections this year will draw a high GOP voter turnout in District 51.
"Additionally, the voters will be made aware of Josh McLaurin's failure to pass even a single bill into law, stand for law and order, protect first responders or keep any of his campaign promises in comparison to my record and message — one in tune with this community," he said. "I intend to be an effective legislator who will represent the values of the residents of House District 51. I point to a productive 2020 legislative session by the majority Republican Party that concentrated on issues that resonate throughout the district."
Kaufman is running for this seat for the third time, though when he did so in 2009, a year before that election, when incumbent Wendell Willard decided to run for the District 56 state Senate seat, Kaufman backed out after Willard withdrew from that race and decided to run for reelection in District 51.
Kaufman also worked or volunteered for two federal government entities plus the Cobb County district attorney's office and Georgia Gov. Sonny Perdue's executive counsel's office. He's also served on the boards of seven local organizations, including Georgia Chief Justice's Commission on Professionalism and being president and board chair of The Star House Foundation.
"I live and breathe this community," Kaufman said. "I am a part of this community and I have a proven track record of putting this community above my own interests. I will be a compassionate, responsive and effective legislator. I plan to represent each citizen of my district, no matter their zip code, background or political party."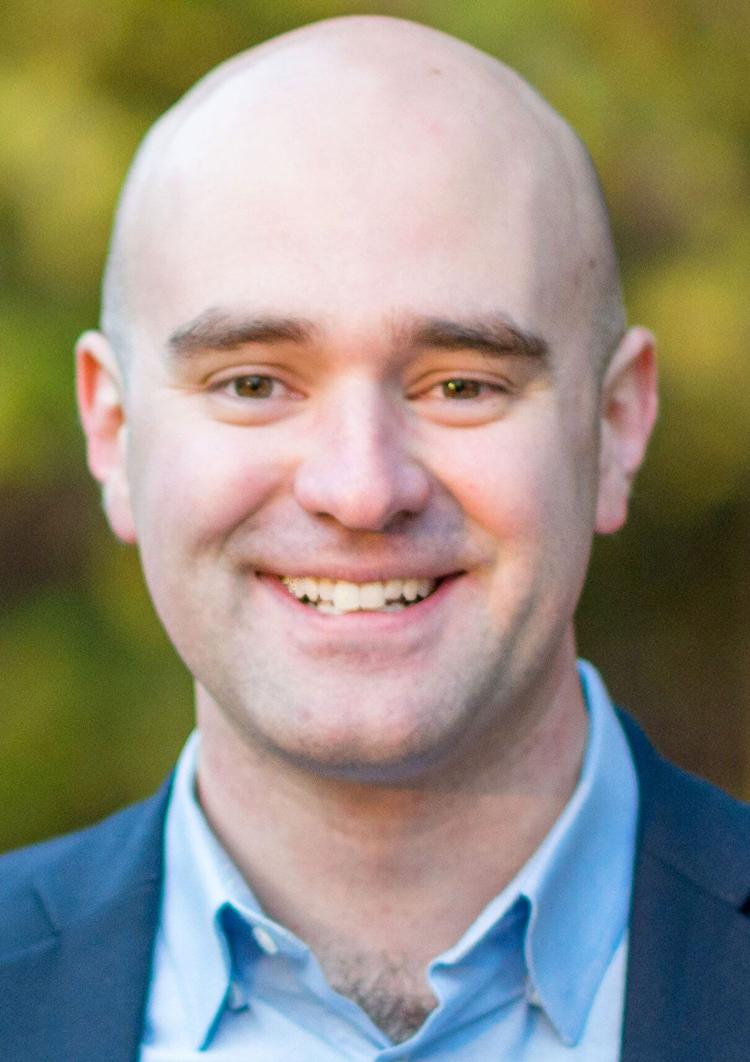 McLaurin, an attorney and Sandy Springs resident, announced in December 2016 he was running for the District 6 U.S. House seat special election to replace Republican Tom Price, but he withdrew from the race the following month, before qualifying was held. McLaurin said he's running for reelection in District 51 to continue what he's started.
"I ran for office in 2018 to keep Georgia focused on issues working families care about, like affordable healthcare, access to education and reforming a broken criminal justice system," he said. "That work is far from done. And in some cases, the Legislature unfortunately has moved backwards: rather than protect schools working hard to adapt to the pandemic, the majority party passed a budget that cut $950 million from public schools. We also remember that in 2019, the majority party passed an unconstitutional abortion ban threatening women's health and personal autonomy. I will continue to oppose these backwards and divisive policies."
McLaurin's volunteer service goes back to his days as a student at the University of Georgia and at Yale Law School, where he served on the board of the Clarke County Mentor Program and as a volunteer public school teacher, respectively. He previously served on the steering committee for the American Bar Association's Death Penalty Representation Project. McLaurin said he represents transformation in the Legislature.
"We need change in Georgia, and I can help bring about that change," he said. "Our state's response to COVID-19 has been embarrassingly bad. I am a strong advocate for common-sense public health policy, like mandating mask-wearing. We also should be doing more to help families during the crisis, including rent assistance and expedited unemployment benefits. By contrast, my opponent's party has decided to cut back. People have had a hard time getting their (unemployment insurance) benefits. Gov. (Brian) Kemp also refused to implement a statewide mask mandate. Worse, he tried to prevent local governments from implementing their own mask policies. That's not leadership."