MARIETTA — Teachers, bus drivers, custodians and other employees of Cobb County schools will receive an 8 to 12.6% raise if the final 2020 budget is approved by the board next month, the school district announced Wednesday.
The raise would be the largest given by the district in at least the last 25 years, according to Superintendent Chris Ragsdale. The school board will review Ragsdale's proposed budget including staff raises and is expected to vote on the final budget in May. Once approved, the raises would take effect on July 1, the start of the new fiscal year.
Every non-temporary staff member will receive the raise, and substitute teachers will also see an 8% pay increase.
"One of our three priorities in this district is to make Cobb the best place to teach, lead and learn. Teach is the first word in that priority for a reason, because it's my thought that if we invest to make sure we have the best teachers and we can retain the best teachers, the leading and learning will be outcomes of great teachers," Ragsdale said Wednesday.
The raises account for $74 million of the district's expected $1.18 billion in expenses for fiscal 2020. Ragsdale said the raises are in part thanks to the district's low administrative costs and to the General Assembly's passage of $3,000 across-the-board raises for school staff in Georgia included in the state's budget.
Rosemary Vaughan, associate executive director for the Kennesaw-based teacher advocacy group Educators First, was in the crowd during Ragsdale's announcement. Vaughan said the news is "unbelievable."
"We are thrilled," she said. "There have been past events where the money has come down (from the state), and they haven't gotten it. They've gotten a Christmas bonus. So teachers were getting a little discouraged, I think."
Vaughan, whose daughter teaches in the Cobb County School District, said the district is highly sought after by teachers and families but had recently been lagging behind other metro Atlanta districts in salaries. She said the newly announced raises will "go a long way to helping retain the best teachers."
Teachers, she said, have a harder job than ever now, and Cobb's raises will serve as a recognition of that.
Marlo Williams, a fifth grade teacher at Dowell Elementary School in Marietta, agreed. Williams, who has been a teacher in Cobb County for three years, said the news is sure to give school staff a morale boost.
"This raise is prioritizing our students and staff in a huge way. It shows the district cares and is continuing to prove that the Cobb County district is a great place to teach, lead and learn," he said.
Williams said the pay increase will attract prospective teachers to the district and will help him pay for an advanced degree, which "wouldn't have been an easy task without the raise."
Brad Johnson, the school district's chief financial officer, said where a staff member will land on the raise scale depends on several factors, including education, time with the district and whether they are eligible for a salary step increase.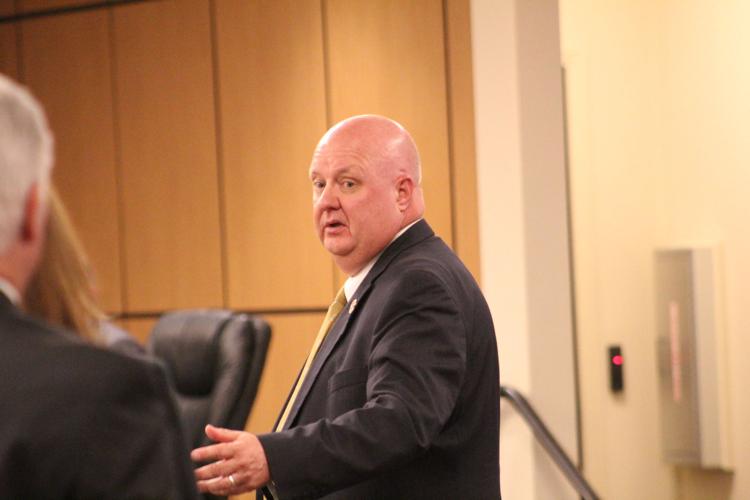 For example, said John Adams, the district's deputy superintendent of human resources and operations, a first-year teacher with a bachelor's degree and no experience makes $43,465. Adams said next year, that person would advance to the next step in the salary schedule and receive the 8% raise, which would put their salary at $48,533 — a total increase of 11.7%.
Johnson said the district expects to generate $1.16 billion in revenue in 2020, compared to last year's $1.08 billion. He also said while the millage rate of 18.9 mills is not expected to increase, home values have, and a Cobb homeowner who owns an average-priced home can expect to pay about $2,200 in school tax in 2020 — about $121 more than last fiscal year.
Other items in the proposed 2020 budget include:
♦ A 2% salary step for school nurses every two years;
♦ A pay increase for school police officers, with the amount to be determined;
♦ Hiring of 90 more teachers in various specialties to be spread across the district;
♦ Hiring of additional custodians to be assigned to schools that have expanded;
♦ New pay schedule for bus drivers, spreading payment across the year, rather than just the 180 days of school.