As a case manager who works with people transitioning out of Wellstar Health System's 11 hospitals, Cindy Tull spends much of her time taking care of people who are still recovering from treatments.
She became a breast cancer patient herself last year and now reports she is better than ever.
Tull, a resident of east Cobb, was 49 last spring when a routine mammogram at her annual checkup showed signs of stage one breast cancer. She's thankful it was caught early because she was able to aggressively attack the cancer that otherwise might have spread.
"If I hadn't caught it that early, it could have been a different story. It could have had an opportunity to grow in different places, but it did not," she said.
October is National Breast Cancer Awareness Month.
Cobb officials have designated Friday for breast cancer awareness and a "pink out" in the county in a proclamation issued this week. Residents are encouraged to wear pink Friday and/or take part in other initiatives that bring attention to the disease.
After her diagnosis, Tull decided to have a double mastectomy, which was followed by chemotherapy and radiation treatment at Wellstar Kennestone Hospital. She also had reconstructive surgery, which she was able to begin immediately after the first operation, she said. Her last radiation treatment was in April.
"The staff was extremely competent ... and always made me feel very important," she said.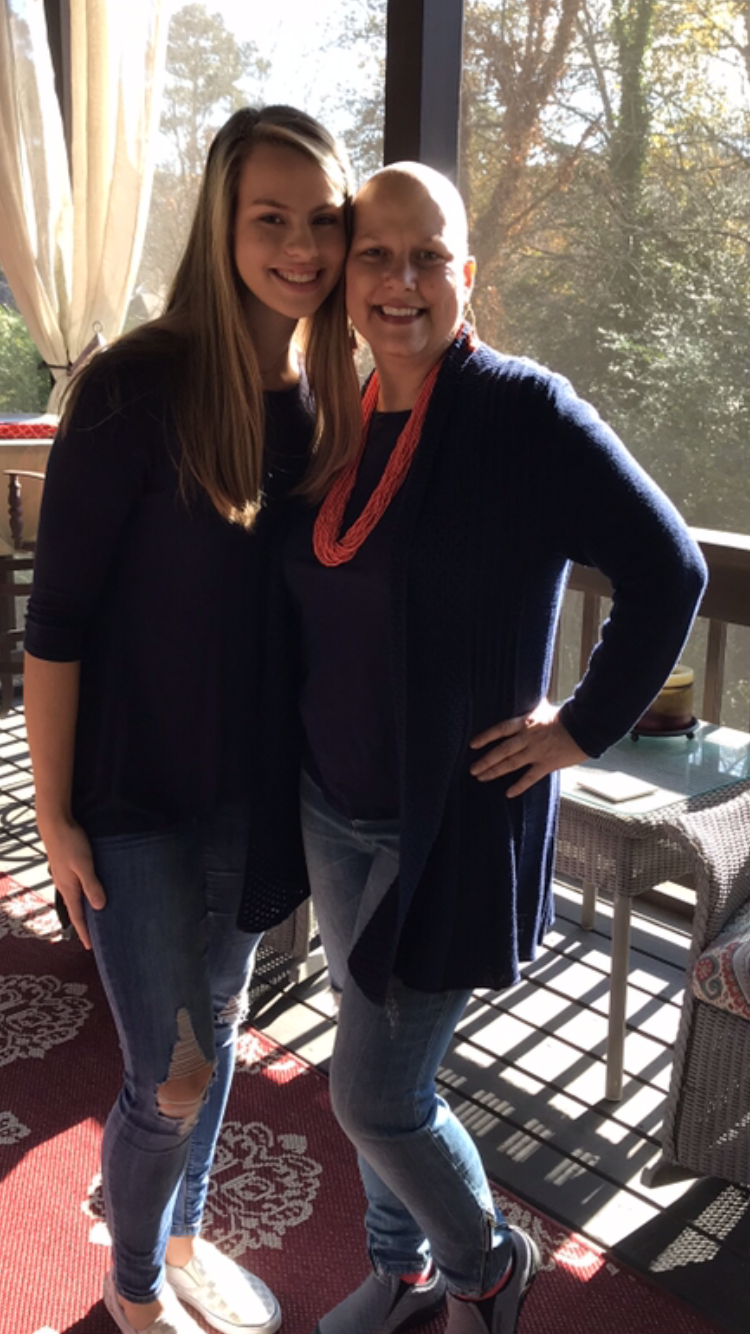 Now she's under surveillance, meaning she checks in with oncologists and the rest of her team every three to six months to make sure no cancer has returned. If she continues to be cleared, she'll be able to go longer between checkups.
Tull said her case is a reminder of the importance for women to regularly screen for breast cancer. According to Wellstar, women over 40 are recommended to get an annual mammogram.
According to Johns Hopkins Medicine, in addition to mammograms, adult women of all ages should do breast self-exams at least once a month, checking for lumps or any other noticeable changes.
According to the American Cancer Society, women in the United States get breast cancer more than any other type of cancer except for skin cancer. It is second only to lung cancer in women's cancer deaths.
Women in metro Atlanta have significantly higher breast cancer cases, death, and late-stage diagnosis rates when compared to the rest of the state and the U.S., according to Georgia Department of Public Health. Cobb County has a higher breast cancer rate than both Georgia and the U.S.
The Wellstar Foundation offers a no-cost mammogram program partnering with Susan G. Komen Greater Atlanta, a local chapter of a national breast cancer nonprofit, and It's the Journey, Inc., a Georgia organization supporting breast cancer patients and breast health programs. The program has provided 1,500 mammograms and diagnostic services to uninsured and under-insured patients. For more information, call Wellstar at 770-956-7827 (STAR).