There was still student recognition to give out following the end of the school year, especially when students go above and beyond the norm of an average workload.
Four students who attended the Polk County College and Career Academy and their instructors were recognized during the Polk County Board of Education's work session last week after each student finished with three separate health care industry certifications.
Recent Cedartown High School graduates Ashley Campos, Kamdyn Owens, and Micah Puckett, along with Rockmart High School graduate Jessica Chapple, each completed the certification and testing requirements to be certified in PCCCA's two newest programs — phlebotomy and electrocardiogram — and be certified nursing assistants.
"My heart was just overwhelmed with pride," Superintendent Dr. Katie Thomas said about finding out about the students' achievement. "You know I'm extremely passionate about our college and career academy program primarily for the reason because they prepare kids for the real world. And our health care programs are second to none."
Also recognized at the June 7 work session were the teachers who helped the students complete their certifications — Chuck Thaxton, Brigitte Tillery, Cassandra Jiles, Suzy Wood, Brandy Henderson and Shannon Cofield.
Thomas, who previously served as chief executive officer of the Polk County College and Career Academy, presented each student with a special certificate, while students and teachers all received checks for $250 from the Polk School District Education Foundation as a scholarship.
"To accomplish one certification is a feat in itself. But three before you graduate high school was something that we wanted to celebrate," Thomas said.
In other business, the school board heard about the district's FY23 draft budget from member Britt Madden, chair of the board's budget committee.
The CPA explained that the district was looking at a projected ending fund balance of approximately $13.7 million at the end of FY 22, with the tentative FY23 budget coming in at around $91 million, with 22-23% of that revenue coming from local property taxes.
According to Madden, next school year will see the district add around 75 new employees and provide salary increases to faculty members.
"We're actually providing even more resources available internally and in other ways, too, of our school facilities. You're going to be amazed at all the types of security improvements we're having for our personnel and, most importantly, our students," Madden said.
The final FY23 budget was scheduled to be voted on at the school board's June 14 regular meeting.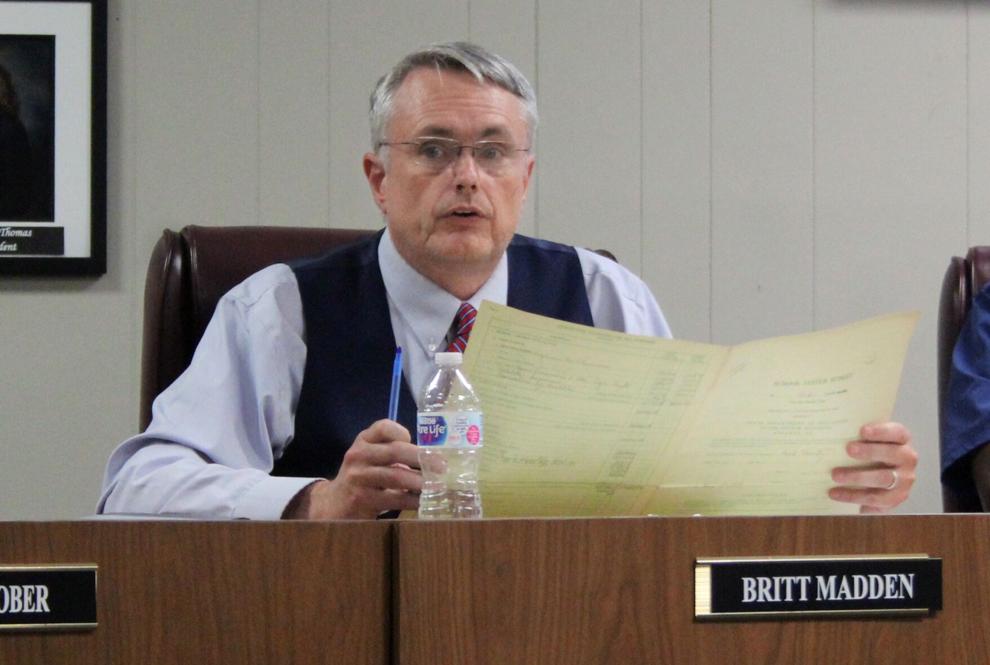 Ongoing construction at the district's central office has caused some archived documents to be stored in hallways, including just outside the board meeting room. Madden brought out a copy of the school district's draft budget from 1950 at the work session that he found among some of the documents.
He said the total budget for that school year was estimated to be at around $753,000.
"I don't even know if that would take care of Cedartown High School for a month of payroll," Madden exclaimed. "But that shows we grow. Now granted, that was 72 years ago. But friends, we are growing."
With more than 8,000 students enrolled on average and well over 1,000 employees, Polk School District is one of the largest employers in Polk County, according to Madden.
"Our budget reflects that. And we're doing great things for this district, and most importantly, for the best asset we've got — our kids," he said.