Editor's Note: The following information was submitted by Cedartown resident Donnie Jarrell. Jarrell, a longtime friend of the late Sterling Holloway, is the owner of many historical records and documents that chronicle Holloway's life and acting career.
On Jan. 14, more than 115 years ago, Sterling Holloway was born. This article chronicles many of the exciting roles he played on the Hollywood scene — most notably as the voice of Winnie the Pooh. Holloway passed away in 1992.
Holloway — known to millions from his work in motion pictures, television and as the animated voice of Walt Disney's Winnie the Pooh — was born in Cedartown on Jan. 14, 1905. Like his father, a prominent Polk County businessman, Sterling was the namesake of Confederate Gen. Sterling "Pap" Price.
Holloway attended public school in Cedartown before being enrolled at Georgia Military Academy in College Park, which is now known as Woodward Academy (Oliver Hardy — of Laurel and Hardy fame — also attended GMA). Eager to pursue his lifelong ambition of becoming an actor, young Sterling dropped out of GMA and convinced his parents to let him enroll at the prestigious American Academy of Dramatic Arts in New York City.
At age 16, Holloway was the youngest student ever accepted for enrollment. His classmates included Spencer Tracy, Pat O'Brien and Georgia Neece — who was later appointed by President Truman as the first woman Secretary of the U.S. Treasury.
Following his 1923 graduation from the AADA, Holloway was accepted into New York's Theatre Guild, and the most prestigious theatrical organization in America at that time.
He played several minor roles in Guild productions before becoming an overnight sensation in a 1925 comic revue called "The Garrick Gaieties."
Together with June Cochrane, Holloway sang the song, which launched Rogers and Hart as a hit songwriting team: "Manhattan."
Holloway appeared in three immensely popular editions of the Gaieties, 1925, 1926 and 1930, before leaving for Hollywood to find a career in motion pictures.
By the mid-1930s, Holloway was one of the busiest character actors in Hollywood, appearing with Clark Gable, Joan Crawford, Marlene Dietrich, Bing Crosby, Barbara Stanwyck, Jimmy Cagney, Fred Astaire and Gary Cooper in dozens of films. He also worked under Hollywood's brightest directors and producers including Frank Capra, John Huston, Lewis Milestone, Alexander Korda, Ernst Lubitsch and famed choreographer Busby Berkeley.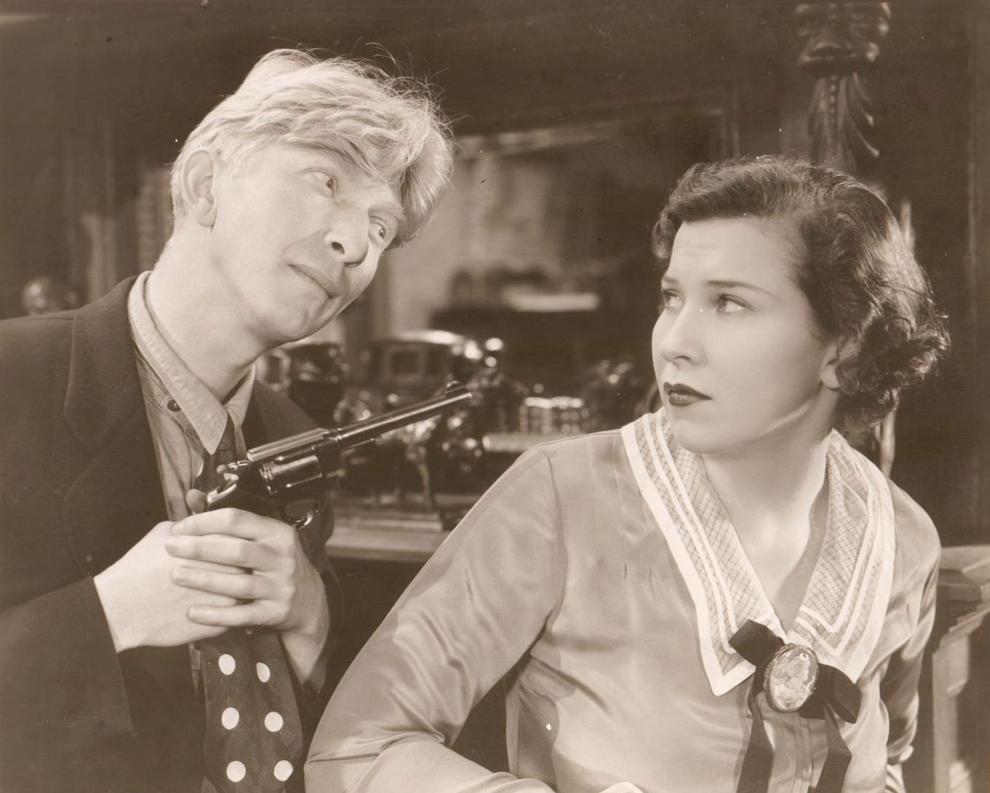 During this time, Holloway was also a regular on many network radio broadcasts originating from Hollywood, including "Chase and Sanborn Hour," starring Don Ameche, and Rudy Vallee's variety show. His radio work stretched into the early 1950s.
In 1941, Holloway's voice featured for the first time in Disney cartoon "Dumbo" (In 1934, Walt Disney had considered using Holloway as the voice of Sleepy in "Snow White and the Seven Dwarfs).
During Walt Disney's lifetime, Holloway appeared in more Disney animated films than any other actor in Hollywood including "Bambi," "Peter and the Wolf," "Alice in Wonderland," "The Jungle Book," the "Winnie the Pooh" series and over a dozen others. His voice is synonymous with Disney animation.
When Amy Carter heard that Pooh's alter ego suffered a heart attack in the late 1970s, she asked her daddy — U.S. President Jimmy Carter — to call and wish his fellow Georgian well.
Holloway was the first Hollywood actor drafted into World War II. His number came up in a drawing held by Treasury Secretary Henry Morganthau Jr. in October, 1940.
Holloway co-wrote a variety show for the Army — "Hey Rookie!" — which paid for a recreation facility for G.I.s.
His show played in Los Angeles theaters for nine months before moving to the allied front lines in North Africa, Sicily and Italy. Holloway and his troupe traveled 60,000 miles while exposed to bombing raids, machine gun fire, snipers and mortar rounds. Holloway was formally mustered out of the Army with a regimental retreat review, "an honor unparalleled in military history for an unwounded, undecorated soldier."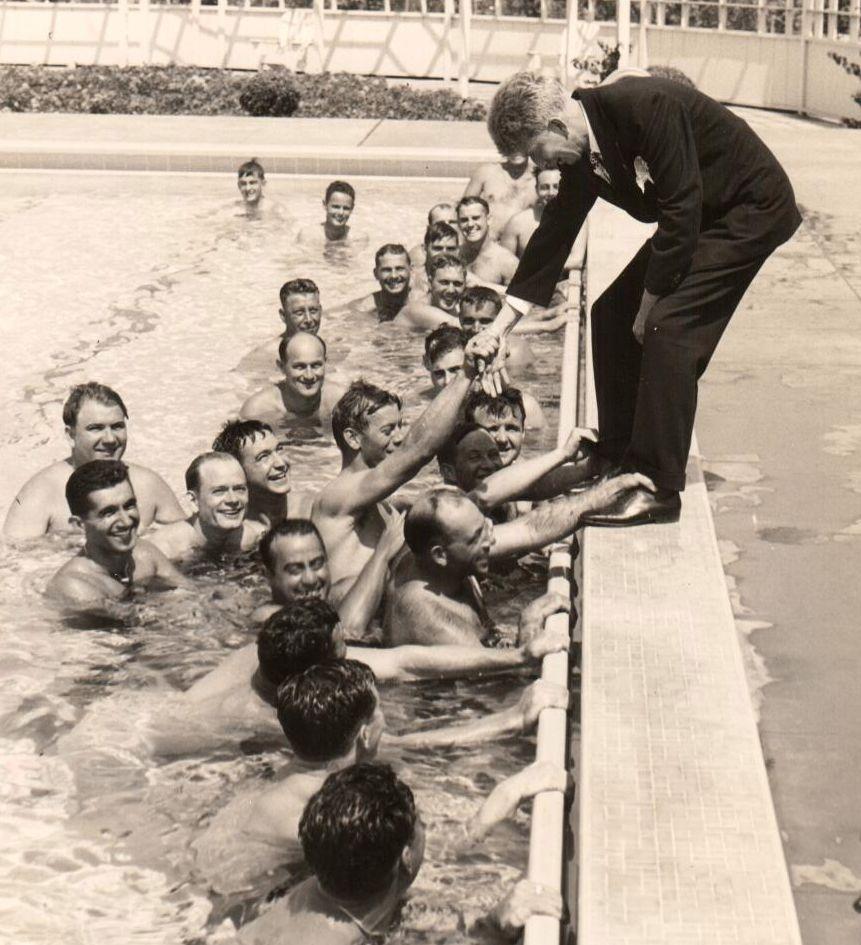 Following the war, Holloway moved into television work, appearing regularly as Waldo in episodes of "The Life of Riley." He also appeared as a guest star on "The Untouchables," "Superman," "Hazel," "Andy Griffith," "The Twilight Zone," "Gilligan's Island" and dozens of other shows.
As failing health slowed down Holloway's work schedule in the late 1970s and early 1980s, he focused on live stage performance, commercial voice-over work (including the Georgia Pacific "Angel Soft" tissue campaign), selling off his remarkable collection of contemporary art and revisiting friends in Cedartown.
The street running alongside his birthplace in Cedartown was renamed in his honor shortly before his death of heart failure on Nov. 23, 1992. The street is located off College Street, near the county government office building.
At Holloway's request, there was no funeral service following his death. His remains were cremated by the Neptune Society and spread over the Pacific.
The past few years, additional honors were given to Holloway after the City of Cedartown Commission voted to approve naming the pocket park in front of Polk County Courthouse No. 2 in his honor. In 2019, the first ever Holloway Hunny Pot Festival in Cedartown at Big Spring Park was held in early September.