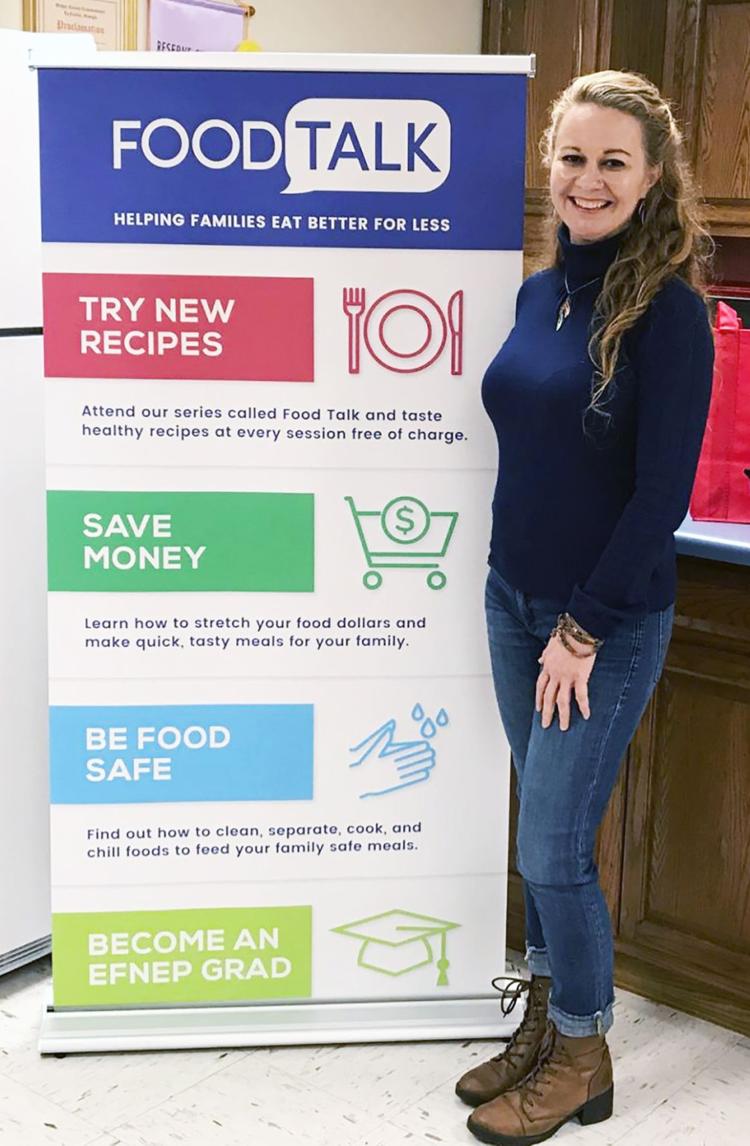 Walker County is launching a program designed to help people stretch their food dollar, eat healthier meals and reduce the risk of food-borne illness.
The U.S. Department of Agriculture established EFNEP, or Expanded Food and Nutrition Education Program, in 1935. This national USDA-funded community outreach program is comprised of one-hour sessions called Food Talk, which are held either once a week for eight weeks or twice a week for four weeks.
"One thing that is missing from our community is nutrition education," said Rebecca Hamilton, UGA educator and certified health coach. "This program can help improve lifestyle choices and promote good health. Small changes can go a long way and have a huge impact."
Hamilton, who is also a certified yoga instructor, will coordinate the program whose curriculum is aimed to provide research-based nutritional education. Each session will include demonstrations of two recipes that can be prepared fewer than 15 minutes.
No kitchen accommodations are required for the sessions. The recipe demonstrations will be prepared using an electric skillet.
Free educational extenders are handed out each session to help participants to practice what they learn.
"We are offering interactive sessions," she said. "We want people to participate and discuss common concerns and issues about eating healthy. We want them to learn so that they can then replicate and model that to the people around them."
Some of the lessons taught will include how to pick out healthier foods because choosing the right foods can be used as a prevention for illness.
The classes go a step further by teaching food safety and how to plan meals for the week ahead by utilizing some of the same ingredients in completely different recipes.
"People don't realize the majority of food waste comes from your home and grocery stores," Hamilton said. "This includes food people aren't planning to eat. So much waste can be eliminated just by learning how to plan your meals."
U.S. households reportedly waste 76 billion pounds of food annually.
These free and all inclusive sessions are being implemented all over Georgia, including Whitfield County and Chattooga County, with great success.
A Virginia study of EFNEP found that for every $1 invested in the program, there was a $10.64 savings in potential health care costs.
All sessions must be attended in order to receive a certificate of graduation from the University of Georgia. Once completed, every graduate will receive a copy of the "Meals in Minutes" cookbook.
The program is looking for community collaborators throughout Walker County in order to provide nutritional education and support to the families in the community. The sessions will be allergy friendly, offering alternative options for those who attend.
The University of Georgia and Fort Valley State University are sponsoring the program.
The first public session will take place at the LaFayette-Walker County Public library Thursday, Feb. 13, at 6 p.m. Space is limited. To sign up, call or email the Walker County Extension Office at 706-638-2548.