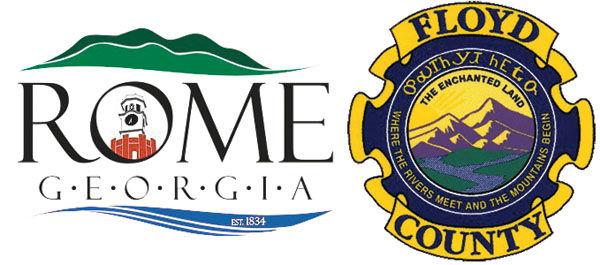 Rome City Commissioner Mark Cochran's suggestion of revamping the entire Unified Land Development Code he believes is "fundamentally flawed" is not sitting well with the Joint Services Committee.
"It does need updating, but it doesn't need to be tossed out," said Floyd County Commission Chair Scotty Hancock.
His comments came Monday during the JSC meeting at the County Administration building.
"All of us want to keep it intact, but we should probably start reviewing it annually," he told the group made up of the top two city and county commissioners, managers and their administrative staff.
The ULDC updating process will be a main topic of discussion at an all-day retreat between city and county staff set for Feb. 13 at the Courtyard Rome Riverwalk.
The regulations haven't been updated for about 20 years and Cochran said they're difficult to navigate.
A ULDC subcommittee is working on guidelines for tiny homes, hobby farms, artisan crafts and event venues — but the JSC agreed the document needs more than additions.
However, state and federal mandates are going to prevent local leaders from making too many changes to the codes, City Manager Sammy Rich pointed out.
"There's a lot of stuff that is not really discretionary," Rich said.
He said the city used to require sprinklers for any building over 5,000 square feet, but that was eliminated to be more in line with the state and county minimum.
But "we've long prided ourselves in being as workable and flexible as we can be ... The sky's the limit. It's a living, breathing document," he said.
City Commissioner Craig McDaniel said one thing that came out of a recent Business Development Committee meeting was the need for more code enforcement and engineering staff to process new development applications.
"People would be told something here and go down the hall and be told something else and then stuff would get tied up in engineering," said McDaniel, a commercial real estate agent. "We just need to look at manpower. A lot of it's just operations."
County Commissioner Wright Bagby said he wants to be sure that if there is ever another blanket rezoning or remapping in the city or county, that individual property owners are directly notified so they aren't caught unaware down the road.
He said it happened to him when he was selling a piece of his own property and hadn't realized it had been rezoned.
"If I'd gotten a certified letter I would have gotten off my rear and looked at how everything was zoned and fixed it," Bagby said.
Also at the JSC meeting, Rich reported he's feeling very optimistic about efforts to alleviate homelessness in Rome and Floyd County. He thanked the county for joining with the city in helping United Way fund Cathy Aiken-Freeman to lead the Interagency Council on Poverty & Homelessness.
"I think this is going to be the ticket for implementing the plan from 2009," Rich said.
Aiken-Freeman is currently gathering input from the community at her new office in the front of City Hall.
"We've got the right person at the table. We just need to stay out of her way and let her get it done," he said.