Ringgold, Fort Oglethorpe city elections: 7 candidates — 5 incumbents, 2 challengers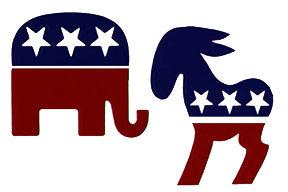 Two candidates have come forward to challenge incumbent city council members in Ringgold and Fort Oglethorpe for the Nov. 2 general election.
Ringgold
In Ringgold, two council seats are up for grabs, with three people running. The top two vote-getters will be the winners.
Incumbents Randall Franks, an actor and entertainer, and Kelly Bomar, a teacher, are seeking re-election. They are being challenged by Earl Henderson, a school bus driver and a former council member.
Franks, 56, was elected to office in July 2009 to fill the seat vacated when Vice Mayor Tom Clark died. He was re-elected in November that year and started his first full term in office in January 2010.
Bomar, 41, took office in January 2018, so he's seeking his second term. He has lived in Ringgold all his life. The Ringgold High graduate is a music educator at West Side Elementary and has been the percussion coordinator for the Ringgold High School Marching Tiger Band for 14 years.
Earl Henderson, 62, is a former council member, serving 2014-17. The Ringgold High School graduate retired from a career at the local Advance Auto Parts after 25 years and has spent the past two years as a school bus driver for Catoosa County Public Schools.
Fort Oglethorpe
In Fort Oglethorpe, three council seats are available, but only one seat, or ward, is being challenged. Voters can make a choice for each ward.
Incumbents Jim Childs, representing Ward 2, and Craig Crawford, representing Ward 3, are running unopposed. Incumbent Paula Stinnett, representing Ward 5, is will face Clay Kissner, a paving contractor.
Childs, 70, who is retired, took office in January 2016. During his time in office, he served a year as mayor pro tem.
Craig Crawford, 43, took office in January 2014, so he is seeking his third term.
Kissner, a former council member, ran for re-election in November 2013 and was defeated by Stinnett. Stinnett, 56, was elected to her seat in November 2013 and took office January 2014. If re-elected, she will be serving her third term.