Update: Missing Lindale teen found, home safe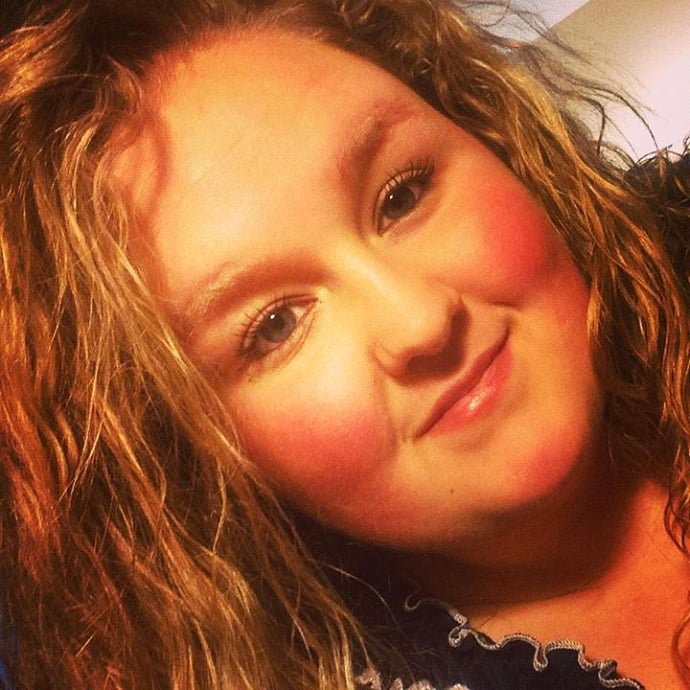 Update: A missing teen that was last seen around 3 a.m. Saturday morning at her Lindale residence was back at home this morning.
Floyd police investigator Cpl. Rusty Williams said around 12:30 a.m. that 15-year-old Brinley Savannah Green was home.
"She and the truck are home," said Williams. 
Brinley has a history of disappearing. On Jan. 22, she was reported missing and found in Cartersville. 
Previous: The Floyd County Police Department is looking for a missing 15-year-old juvenile who was also reported missing last month but was found unharmed in Cartersville.
According to a release from Cpl. Rusty Williams:
The juvenile is a female, Brinley Savannah Green,  described as  a white female, 5' 5" , 250 pounds, with short auburn hair, and green eyes. She was last seen at her residence in Lindale around 3 a.m. today.
Green is believed to wearing a black hooded sweatshirt, with blue jeans.
She is possibly driving a vehicle taken from the residence, a 2005  Silver Ford Sport Trac Explorer, with a Harley Davidson sticker in the window, bearing the license plate ANZ4405, through the state of Georgia. Green may be in the company of a 20 year old white male, Kyle Dover, 5'10' 145 pounds, with brown hair and hazel eyes.
Dover has an outstanding warrant for failure to appear through Floyd County with the original charge of aggravated assault. If you see these individuals, please call Floyd County Police Department or your local 911 center.
Brinley has  disappeared in the past. On Jan. 22, she was reported missing and found in Cartersville. 
Posted in January: A missing Lindale teen was found and was reunited with her family, according to Floyd police officials.
Floyd police investigator Teri Davis said 15-year-old Brinley Savannah Green of 17 Wisteria St. was found in Cartersville shortly after 7 p.m. 
"She was walking down the street, and a woman passing by recognized her from either Facebook or the (RN-T) website," said Davis. "She then picked her up and contacted police."
Brinley's father was notified and the girl has been reunited with family, added Davis. 
Brinley was reported missing from her Lindale home earlier today after her mother discovered she was missing. 
EARLIER: Floyd police officials are looking for a missing Lindale teen after the girl reportedly went missing overnight.
Floyd police investigator Teri Davis said 15-year-old Brinley Savannah Green was last seen before bedtime at her 17 Wisteria St. home. She disappeared sometime between 11 p.m. Tuesday evening and 6 a.m. Wednesday morning.
"Her mother went to wake her up this morning for school, and she was gone," said Davis. "She had made the bed to look like she was in it."
Davis said it was unknown what Brinley was wearing when she left; a black hoodie sweatshirt is the only item missing from the home.
Brinley is described as 5-feet, 4-inches tall, approximately 250 pounds, with blonde hair and blue eyes.
Anyone with information about Brinley's whereabouts is urged to call 911.
Davis said Brinley has previously contacted "strangers" online and may have been picked up.
"That's the concern for us," said Davis. "At this time, we don't have any ideas as to where she could have gone."