Update: Berry, Shorter, GNTC to have classes as normal Monday; Rome, Floyd County schools and GHC closed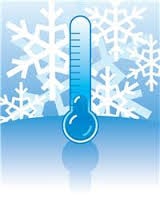 Update: Berry College and Shorter University to have classes as normal Monday. Berry's Child Development Center will be closed. Darlington School has delayed its opening until 9:30 a.m.
Previously posted: Unity Christian will not be open Monday.
Previously posted: Rome City Schools has joined Rome in canceling classes on Monday. Gordon County Schools and Calhoun City schools are also closed. Polk County had already canceled classes Monday for a teacher in-service day. GNTC's website indicated classes will be held as scheduled Monday. Georgia Highlands College will not hold classes.
Previously posted: Floyd County Schools will not hold classes Monday because of icy conditions near schools and frigid weather.
Previously posted: As of 5:10 p.m. Sunday, officials with both Rome and Floyd County schools had not made a decision yet about holding classes on Monday. Some area roads are still icy and the overnight temperatures are expected to fall as low as 20 degrees. Bartow County has canceled classes Monday.