YOUTH SOCCER: Season-ending tournaments coming up for Arsenal teams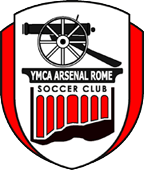 Arsenal teams posted a 1-2-1 record this past weekend to bring their season record to 27-29-6.
The G14 team lost one and tied one this weekend. On Saturday, Arsenal traveled to play SSA Chelsea Black and lost 3-2. Arsenal got on the board first when Alexis Medrano scored off a pass from Ashley Marin. Chelsea tied the game later in the 1st half. Malone Christen then scored off an assist from Joey Kunczewski. It was her 7th goal of the season, 2nd in division scoring. Chelsea rallied in the final minutes though, netting two goals to grab the 3-2 win.
On Sunday, Arsenal travelled to Duluth and tied Georgia Express 1-1. Ashley Medrano got Arsenal on the board early in the second half when she scored off an assist from Payton Brown. Express netted a late goal to tie the game. Hayley Alred had eight saves in goal for Arsenal. The results gives them a 6-3-2 record and drops Arsenal into a tie for 4th place with the Georgia Storm, who they play at Grizzard Park on Saturday to end the regular season.
The G15 B team lost to Jefferson's 2nd place Alliance Elite 2-0. Their 3-4 record has them in 4th place. Next weekend they play 7th place Georgia Storm to close out the season.
The B13-III West team beat Decatur Wolves 2-0. Tucker Wright is 4th in division scoring with 4 goals. They are currently in 9th place with a 2-7-1 record. They close out the season Friday night in Alpharetta with the 11th place Concorde Fire Central White.
The Arsenal Academy teams hosted Carrollton's Georgia Storm and Euharlee's Georgia Knights this past weekend and posted a 2-10-1 record. That makes the final season record 21-63-2.
The G9 team lost to Storm Gold 8-2 with goals from Mary Silver and Sara Harris. They beat Storm Silver 7-6 with goals from Cecilia Baggett (3), Sarah Harris (2), and Caitlyn Aspera (2).
The G10 team lost to Storm Gold 4-0.
The B9 team lost to Storm Gold 9-2 with goals from Jordan Hudson and Cristian Perez. They lost to Storm Silver 8-1 with a goal from Perez, and Storm White 7-2 with goals from Hudson and Perez. They lost to the GA Knights U10 4-3.
The B10 team lost to Storm Gold 5-1 with a goal from Marley Price. They tied the Georgia Knights 5-5.
The B11 team lost to Storm Gold 6-0 and Storm Silver 7-1 with a goal from Yaser Samha (assist Yahir Pineda). Then they beat the Georgia Knights 3-1 with goals from Pineda (2) and Kayo Lufadeju. Christian Blanco got all 3 assists.