YOUTH SOCCER: Arsenal teams have close contests over the weekend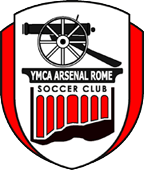 The G14 beat 10th place Excel 2-0 in Griffin. Joey Kunczewski started the scoring early in the 1st half with a goal off an assist from Ashley Marin. Ashley Medrano netted the 2nd goal later in the 1st half, giving Arsenal the 2-0 lead. Hayley Alred and Ashley Medrano combined to earn the clean sheet in goal. Their 6-2-1 keeps them in 3rd place. They go to Atlanta next weekend to play 9th place SSA Black and 6th place GA Express.
The G15 B played the Atlanta Chiefs Premier team Saturday. Arsenal jumped out to an early lead with a goal in the 9th minute with a goal by Jayden Boswell, assisted by Lauren Akemon. Two minutes later Arsenal doubled their lead when Maggie Eddins scored the team's second goal, assisted by Akemon. The Atlanta Chiefs tied the game at 2-2 with goals within two minutes. Akemon scored her 1st goal of the match to put Arsenal back in front with 13 minutes remaining in the 1st half, assisted by Maggie Hamilton. Arsenal doubled their lead at 4-2 ten minutes into the 2nd half with Akemon's second goal, assisted by Boswell. Boswell scored her second goal of the match five minutes later, assisted by Akemon. Arsenal finished their scoring one minute later when Boswell's goal gave her a hat trick for the game, assisted by Akemon. Arsenal keeper Emma Couch made four saves in securing the 6-2 victory.
On Sunday Arsenal's U15s played 1st place SSA Yellow in Atlanta. SSA scored 1st in the 12th minute of the game. Arsenal's Lauren Akemon tied the game at 1-1 with 3 minutes left in the 1st half, assisted by Ashley Medrano. Unfortunately Arsenal gave up the game winning goal halfway through the second half, losing 2-1. Arsenal keeper Emma Couch made seven saves in goal. Their 3-2 record has them in 4th place. Next weekend they host Jefferson's 2nd place Alliance Elite.
The B13-V West defeated the visiting Athens United Black team by a final score of 4-3. In the first half, Noah Weaver scored with an assist by Peyton Sumner. Goalkeeper Will Payne had 4 saves. In the second half, Arsenal came from behind to win with goals from Peyton Sumner, Maddox Pyle, and Evan Sumner. Pyle also had 2 assists. Goalkeeper Kevin Espinoza had 5 saves. On Sunday they lost at home to the visiting UFA Milton Black team 3-2. Maddox Pyle scored the 1st goal. Noah Weaver scored a 2nd half goal via PK. Goalkeeper Will Payne had 2 saves. Goalkeeper Kevin Espinoza had 8 saves. They finish their season in 5th place with a 3-5-1 record.
The B13-III West lost to 8th place North Atlanta 2-1 on Saturday and 2nd place GSA Premier 2-1 on Sunday. They host Decatur next weekend. Tucker Wright is 4th in division scoring with 4 goals.
The B14 V-W beat the 5th place GA Storm Outlaws 3-0 in Douglasville with goals from Micky Lopez, David Reyes, and Jorge Herrera. They then played a 2nd game Saturday and lost to Atlanta's Club Toluca 3-2 with both goals from Lopez. Sunday they lost to 1st place Columbus Red Star 4-3 with 2 goals from Micky Lopez and one from Mark Lopez to wrap up their season in 2nd place with a 6-4 record.
The B14 II lost to Dalton's CFA 6-0. They are in 5th place with a game remaining against Inter Atlanta.
The Arsenal Academy teams traveled to Atlanta this weekend to play Roswell's Santos and Smyrna and posted a 0-10 record. That makes the season record 19-53-1.
The G9 lost to Santos White 5-0.
The G10 lost to Santos Red 1-0.
The G11 lost to Santos Red 3-0.
The B9 lost to Smyrna White 9-4.
The B10 lost to Santos White 7-5 with goals from George Loveless, Cristian Perez (assist Loveless), Gabriel Sandoval (2, assist Eduardo Guijosa), and Tripp Watterson. They then lost to Smyrna Red II 9-0. They lost to the Smyrna Bulldogs on Sunday 3-2.
The B11 lost to Smyrna White 4-2 with goals from Grayson Perry (assist Yahir Pineda) and Pineda. Then they lost to Santos White 5-3 with goals from Yaser Samha (assist Yahir Pineda) and Grayson Perry (assists Pineda and Samha). They lost to the Smyrna Bulldogs U12 on Sunday 6-1 with a goal from Perry assisted by Bowen Childs.