TENNIS: More than 250 players from around the country are in Rome for national tourney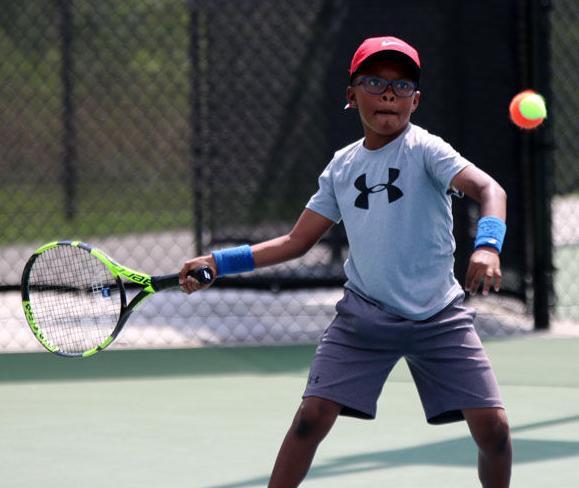 While some people will be on vacation during the holiday weekend, the staff at the Rome Tennis Center will be hard at work hosting some of the nation's top junior tennis players.
The facility is hosting a USTA National Level 2 Junior tournament this weekend, one of four taking place around the country. More than 250 players from 28 states and the District of Columbia will compete beginning today and continuing through Tuesday.
The entire tournament is open to the public for spectators all weekend long.
According to RTC Executive Director Tom Daglis, the tennis center wants to serve both the players and those in the Rome community when hosting tournaments this large.
"We would love to have people come out. Hopefully some high school players can come out and watch some high level play," Daglis said. "It is a great spectator experience. We would love to see people come out this weekend."
Rome is hosting the singles and doubles competitions for girls and boys in the 16 and 18 year old levels. And with the tennis center boasting 54 regulation courts, several matches can be played at the same time to help keep the tournament moving along.
The decision to host these tournaments is made a year in advance, but it is the start of a trend according to tournament director Casey Chapin. He said he's heard many players impressed at nearly the entire tournament being in one location, as opposed to some tournaments in Atlanta.
Tournament referee Robert Sasseville has been overseeing tournaments in Rome before the new facility opened, and he concurs with Chapin's assessment.
While hosting a tournament this large is challenging, the benefits outweigh everything else.
"More courts present both opportunities and challenges," Sasseville said. "With the umpiring so spread out, it is a bit of a challenge there. But on the other hand, we can get a lot of players playing at once, and everyone appreciates that."
One concern for those running the tournament is the weather, with storms currently in the forecast for the entire weekend.
Sasseville said they will use both the Rome Tennis Center at Berry College and the center downtown on West Third Street to get in as many matches as possible.
While all the courts being played on are hard courts, Sasseville said the fact that the court surfaces at the Rome Tennis Center are newer should help them dry off easily if rain does come.
The winner and runner-up in each draw this weekend will qualify for the National Championship tournament in his or her age group.