SHORTER ATHLETICS: NCAA awards Shorter full Division II membership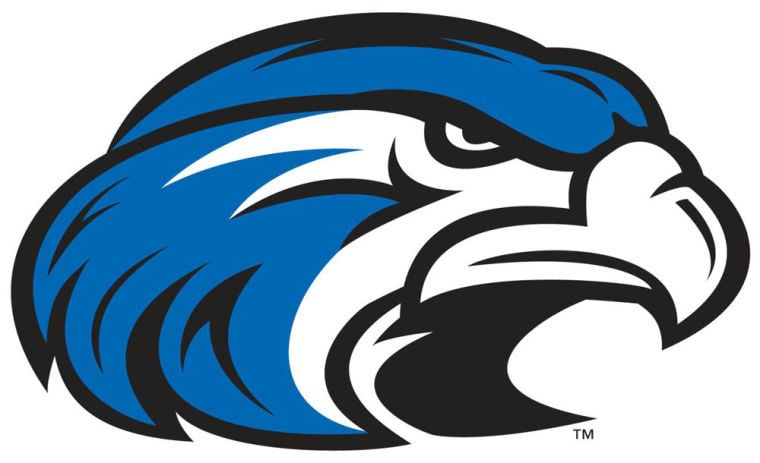 Three long years of anxious anticipation within the NCAA membership process has culminated in a happy ending for Shorter University.
The NCAA officially welcomed the Hawks into full NCAA Division II membership Friday, signaling an end to the university's three-year transition from the NAIA.
After competing in a probationary capacity the past two years as a candidate institution and provisional member of the Gulf South Conference, Shorter is now poised to challenge for conference, regional and national championships at the NCAA Division II level beginning in August.
The NCAA notified Shorter President Donald Dowless of its decision by phone Wednesday afternoon before officially releasing the identity of its newest members Friday.
"This process has been a marvelous university effort, and Director of Athletics (Bill) Peterson and his team have worked diligently to achieve this great outcome," said Dowless. "We look forward to our future in the NCAA as we continue to develop young men and women to fulfill their God-given potential."
Peterson was predictably thrilled with the news. After years of anticipation, Peterson and the Hawks' coaching staff can shift their attention to continuing Shorter's athletic prowess in the Division II realm.
"I cannot say enough about the job done by the entire Shorter family in getting us to this goal," Peterson said. "Dr. Dowless has been a strong and effective leader in guiding us through this process while Matt Green and Dr. Richard Cowan did a tremendous job in transforming us into an NCAA institution. They were simply incredible.
"In addition, our coaches, our faculty and our staff could not have been more positive or more supportive," he added. "Shorter is truly blessed with a number of remarkable people."
The university submitted its third and final annual report June 2. It was the final piece of the provisional year puzzle that included an intensive, two-day, on-campus compliance blueprint review by an NCAA vendor in the fall, and a final meeting with the Division II membership committee and fellow provisional members at the NCAA Convention in San Diego in January.
Shorter's compliance team of Cowan and Green, in addition to Faculty Athletics Representative Jill Borchert, once again spearheaded the university's reporting process. The trio needed crucial contributions from the registrar's office, financial aid and admissions to complete the 13-section report that ensured the university was in full compliance with NCAA regulations.
"A transition such as this requires everyone to buy in 100 percent," said Green. "Our people did just that. Dr. Cowan, Dr. Borchert and I are so thankful to our colleagues that joined us in taking on this challenge. This is an exciting time for all of us, especially our coaches and student-athletes, and we cannot wait to watch them perform on the Division II stage."
As a full member, Shorter is now eligible for postseason competition.
The Gulf South Conference (GSC) is expected to follow suit with the NCAA in the coming days and confirm Shorter as a full member of its league. The Hawks compete in all 14 GSC sponsored sports and are also associate members of the Peach Belt Conference in outdoor track and field.
Shorter's coaches and student-athletes are understandably relieved to finally have a chance to compete for NCAA championships. However, the past couple of years have not passed without significant  and historic accomplishments.
During its two-year probationary period Shorter was ineligible to compete in the NCAA postseason. but the school still captured eight National Christian College Athletic Association (NCCAA) national championships. Additionally, the universitywon its first two NCAA conference championships last spring — a Peach Belt Conference men's outdoor track and field title and the Gulf South Conference regular season softball crown.
In all, Shorter enters its first year as an NCAA institution with 16 team national championships under its belt and a hunger to add NCAA championships.
"There is no question that the past decade has been a golden era in the history of Shorter Athletics," said Peterson. "Starting in 2004 with the inception of football and finishing with this move to the NCAA in 2014, it has been a remarkable period. Sixteen team national championships, over 100 individual national champions and numerous National Coach of the Year awards combined with top five finishes in both the Directors' Cup and Presidents' Cup, it will be tough to top all that has been done, but our coaches and student-athletes are preparing to do just that."
For Peterson and the Hawks, this latest new school year is bringing an extra element of unprecedented excitement.
"The move to the NCAA is truly a momentous occasion in the history of this institution," Peterson said. "I am proud of all involved and look forward to a great future under the big blue ball. It's a new day for all Hawks."