Rome Aerials Gymnastics finishes 2017 with multiple State Champions and Regional Qualifiers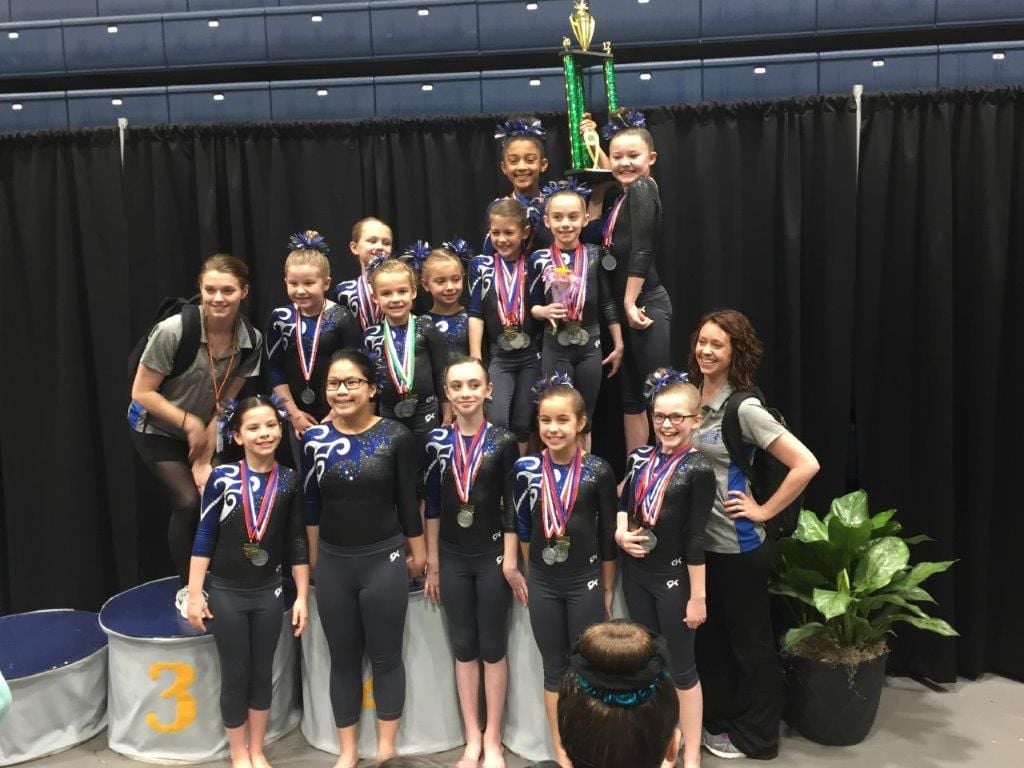 The Rome Aerials Gymnastics Team has finished another strong season. The 45-member team, ranging from USAG Levels 3-10, concluded their respective State Meets this past weekend. Brooke Ray won 3 State titles on Vault, Bars and All Around with a 37.675. Mary Burke Smith captured the State beam title with a 9.275, and Kylie Lemming had her best meet of the year scoring a 36.675. The teams youngest Level 3, Molly Ledbetter, scored a 9.475 on vault and finished with a 35.900 All Around. Most of the Level 3 Team broke their individual records from the season at State. Here are the scores: Jordan Merritt 36.275, Macy Galenzoski 35.800, Li Anna Rogers 35.500, Sara Wood 35.475, Kaitlyn Hood 35.225, Taylen Tant 34.850, Allison Rivers 34.825, Caroline Jenkins 33.925. The Level 3 Team, coached by Ansley Clark and Chloe Schuttinga, placed 6th out of 23 teams. Rome Aerials Head Coach Matt Zollitsch stated: "This Level 3 team this year has climbed the highest mountain, succeeded and had fun doing it. This is a great credit to the 400+ hours they have trained to get to this achievement!"
In the Level 4 & 5 Sessions, Abigial Cooper rocked the house with her best meet scoring a 35.125. Between 8 Level 4's and 4 Level 5's, they combined to take home a total of 65 medals. Coaches Erin Bishop and Taylor Arasmith were extremely proud of the group and stated "This year, these gymnasts worked so hard to overcome difficult skills and fears, to bring them to the top of their athletic abilities, and we are so proud of them!" Scores are as follows:
In the Level 6 State Meet, Jocelyn Parker and Bethanee Wiggins took home the silver medal on bars, while Bri Anna Hibberts and Adriana Lewis scored a 35.450, 35.050 All Around respectively.
In the Rome Hosted State Meet of Level 7/8, Level 8's Ada Clark and Lori Pendleton qualified for Regional Championships, while teammates Blythe Crabbe and Raegan Bohn had great showings as well.
The sole Level 10, Trinity Pyle, had a great showing at her first Level 10 State competition. She qualified for the Regional Championships in Greensboro, NC to go up against some of the nation's top gymnasts. Coach Rana Pyle stated "I am extremely proud of Trinity for the 20+ hours a week dedicated to this sport. She is a true champion, in and out of the gym."
The Rome Aerials Gymnastics Center is located at: 1 Shorter Ave in Rome, GA.