YOUTH TENNIS: Weekend tournament to feature hundreds of players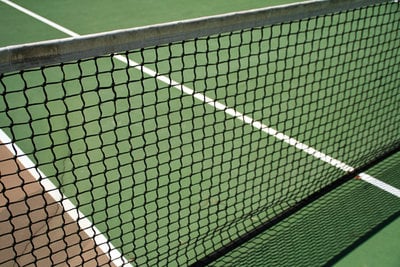 Even with one national tennis tournament entering its final days, another large-scale event is getting ready to settle in Rome for this weekend.
This year's event will draw the top 62 coed teams and about 520 players from across the Southeast, including Georgia, Alabama, Kentucky, North Carolina, South Carolina and Tennessee. According to USTA Southern, more than 1,000 people are expected to stay in Rome and Floyd County, including parents, coaches and siblings of the competitors.
The event arrives at RTC on the heels of the 2017 USTA Girls' 14 and under National Championship, which began last Saturday and continues through Saturday. The quarterfinals matches are scheduled to begin at 9:30 a.m. today.
Teams in the Junior Team Tennis tournament compete in 10 and under, 12 and under, 14 and under and 18 and under levels. Within each age level, teams also play in two different skill levels — intermediate and advanced — and the new 18 and under advanced-low level.
A team match consists of boys' and girls' singles, boys' and girls' doubles, and mixed doubles. The teams represent various clubs, parks, recreational departments and organizations that have finished at the top of their local leagues and advanced through state championships.
"We know that this tournament will have a major economic impact on Rome and Floyd County," tournament director Jessica Harrell said. "I am so pumped to be one of the major events at the RTC."
This will be the first year that the tournament includes the 18 and under advanced-low level.
Champions in 14 and under and 18 and under levels will have the opportunity to advance to the Junior Team Tennis National Championships next month at the USTA National Campus in Orlando, Florida.