YOUTH TENNIS: 4th bi-annual Teach Me Tennis tourney wraps up program's biggest season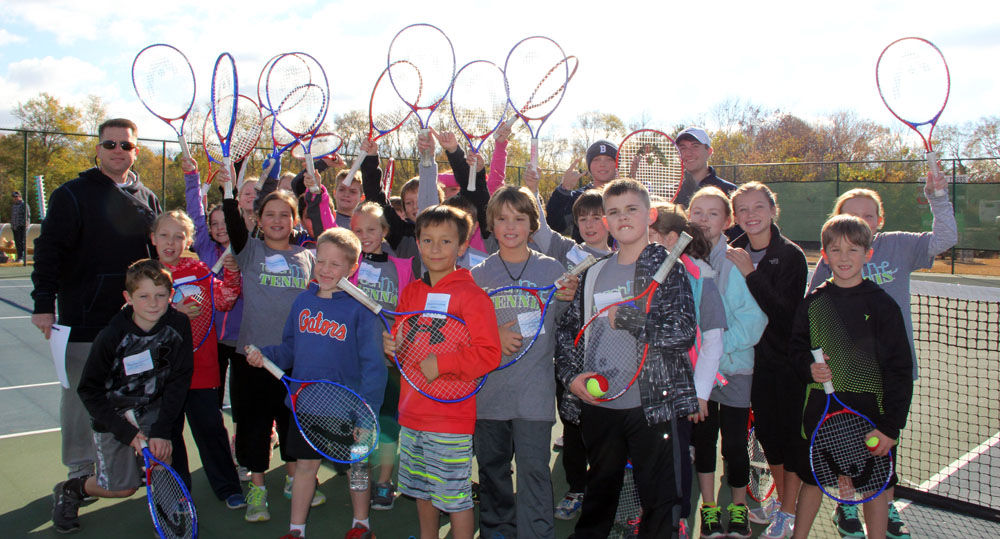 The fall season of the after-school Teach Me Tennis program wrapped up with its fourth bi-annual Teach Me Tennis tournament at Darlington School.
The one-day event brings together all of the participating schools to compete in a mini-tennis game. Participants came from eight Floyd County schools, as well as Calhoun and Rockmart. Children participated in the primary level (kindergarten through second grade) and the elementary level (third through fifth grade).
The tournament is an important event for all of the participants and their parents as it showcased all of the new skills the students learned over the prior weeks.
This season saw more than 225 children take part in the Teach Me Tennis program to bring the participation to its highest level ever.
Calhoun Elementary and Primary schools won the primary division, and Eastside Elementary School in Rockmart won the elementary division.
Introduced by PTR certified coaches JP Selle of Coosa Country Club and Cristian Lopez of Rome Tennis Management, Teach Me Tennis is a six-session after-school program focused on introducing elementary-age students to tennis.
Students are given a tennis racket at the start of the program and participating instructors are trained to teach tennis so they can lead the program and enhance their daily physical education classes with a new activity.
With the help of the United States Tennis Association, schools receive new equipment such as nets, tennis balls and rackets from Teach Me Tennis to ensure students are learning the sport in the best possible manner.
Area schools participating in the program this season were Calhoun Elementary and Primary, Eastside Elementary in Rockmart, Johnson Elementary, Armuchee Elementary, Glenwood Primary, Model Elementary, The Montessori School of Rome, Darlington School, Pepperell Elementary, and Pepperell Primary.