YOUTH TENNIS: Teach Me Tennis beginning new season with more schools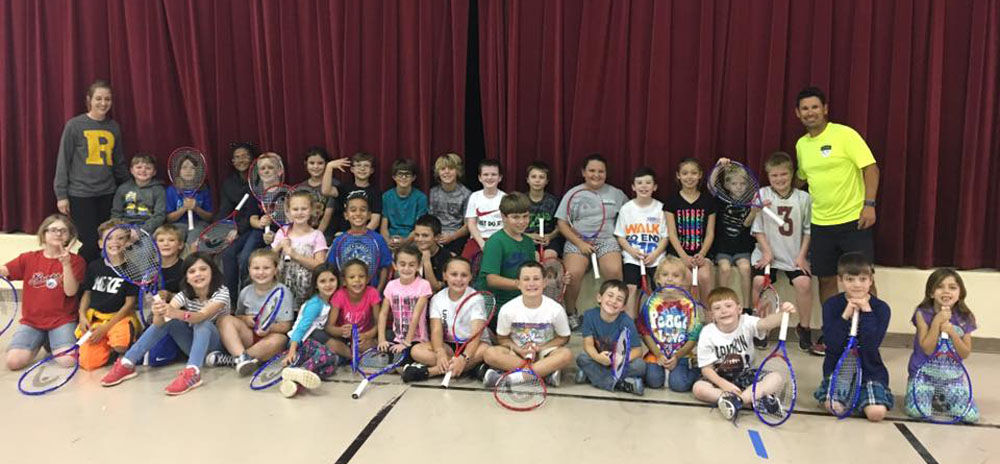 The fall season of Teach Me Tennis is officially underway in several Floyd County and area schools, with more than 200 students expected to participate.
Teach Me Tennis is an award-winning program that focuses on introducing elementary school-age students to tennis through after school programs and instruction during daily physical education classes.
Students at Glenwood Primary, Johnson Elementary, Darlington School, Pepperell Elementary, Montessori School, Eastside Elementary and Model Elementary are already involved in the program, while those at Pepperell Primary, Calhoun Elementary and Armuchee Elementary will begin their programs in the coming days.
The season ends Nov. 19 at the Darlington School tennis courts with the Teach Me Tennis Tournament, a one-day event that brings together all of the participating schools to compete against each other. The tournament is an important event for all of the participants and their parents as it showcases all of the new skills the students learned over the prior weeks. Participating instructors are trained to teach tennis and, with the help of the United States Tennis Association, schools receive new equipment such as nets, tennis balls and rackets from Teach Me Tennis to ensure students are learning the sport in the best possible manner. For more information about Teach Me Tennis contact Logan Yerbey at 423-802-6137 or email management@rometennisacademy.com.