YOUTH SWIMMING: Medley makes the finals in 5 events at state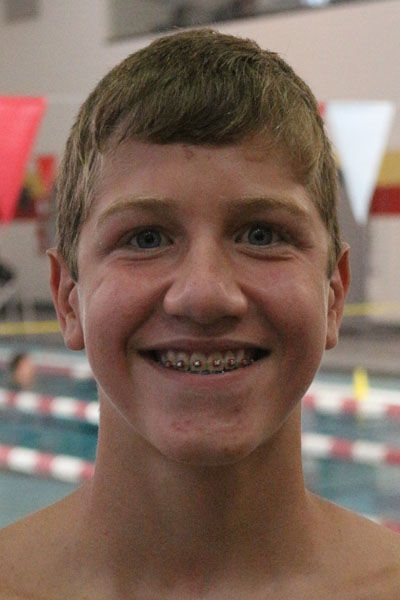 Representing the Three Rivers Swim Club, Nathan Medley had his best finish in the Boys' 12 50-meter freestyle where he took third with a time of 27.93 seconds. The 12-year-old was just a few tenths of a second slower in the finals of each event after posting new personal records in the preliminary heats earlier in the day.
Medley posted a time of 27.77 in the 50 freestyle prelims, which is a USA Swimming AAAA-level time for 12-year-old boys and currently puts him 68th in the organization's national ranking.
In other finals at the three-day event, Medley placed fourth in the 50 butterfly with a preliminary time of 30.52 in the morning. He also placed seventh in the 100 freestyle with a 1:02.30, eighth in the 100 butterfly with a 1:10.20, and tenth in the 200 individual medley with a 2:39.91.
Medley also added new best times with his 11th-place finish in the 200 freestyle (2:20.78), 13th place in the 50 breaststroke (39.29), and 15th place in the 100 backstroke (1:16.83).
Some of Medley's older teammates with Three Rivers Swim Club — Will Davis, Viola Hasko, Mason Hunter, Samson Mumber and Kent Schirmacher — will be competing in the Georgia Senior Long Course State Championships this weekend in Athens.
Medley is set to turn his attention to the upcoming short-course season in preparation to qualify for its state championship in February.