YOUTH SWIMMING: Hunter qualifies for US Open at Ga. state meet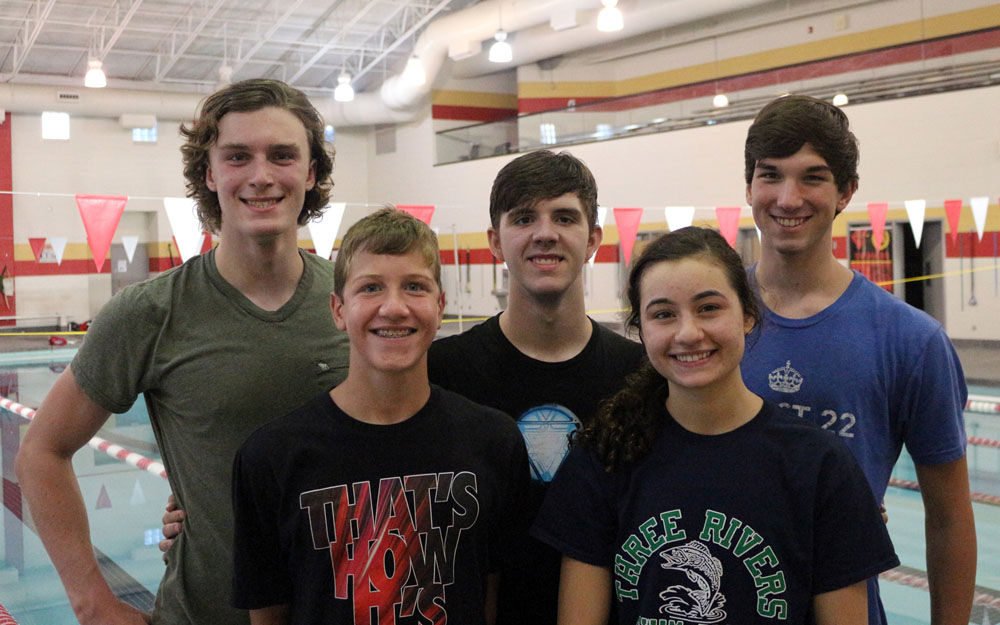 Mason Hunter is set to swim in the U.S. Open championships this week after posting a top qualifying time at the Georgia Senior Long Course Championship last weekend in Athens.
The 17-year-old Roman finished third in the finals of the boys' 100-meter breaststroke with a AAAA-level time of 1 minute, 4.52 seconds at the University of Georgia. He will travel to East Meadow, New York, this week, representing Three Rivers Swim Club at the USA Swimming national meet, which takes place today through Sunday.
Hunter also improved his personal-best time in the 50 breaststroke by a second, finishing second with a time of 29.19 in a much faster field than a year ago when he won the state title. He also placed sixth in the 50 backstroke final with a 27.37, another personal record.
While he qualified for the finals of the 100 backstroke with a new PR of 1:01.27, Hunter decided to skip the finals to focus on the 50 breaststroke final immediately following it.
Fellow Three Rivers swimmer Samson Mumber, 16, placed 12th in the finals of the 100 backstroke, improving his Future's national meet cut with a 59.99. He also posted personal-best times in the 50 backstroke, 50 butterfly and 200 backstroke.
Mumber plans on competing at the USA Swimming Futures Championships this weekend in Nashville where he will swim the 100 backstroke, 200 backstroke and the 100 freestyle.
Viola Hasko, 16, took seventh in the girls 50 breaststroke after posting her best time in the prelims with a 35.57. She also placed 25th in the 100 breaststroke (1:19.40) and improved her 200 breaststroke time by 3 seconds while placing 27th in finals with a 2:56.78.
Kent Schirmacher, 17, improved his times in both the 50 breaststroke (45th, 33.30) and 100 breaststroke (65th, 1:14.50). Will Davis, 19, placed 109th in the 50 Backstroke.
All four of the boys competed in five different relays with Mumber posting four more best times while leading off four of them. They placed 11th in the 800 freestyle relay and 19th in the 400 medley relay.
Hunter posted his fastest unofficial 50 freestyle split with a 24.69 and his fastest 100 freestyle split with a 55.91.