YOUTH SOCCER: YMCA Arsenal teams begin spring season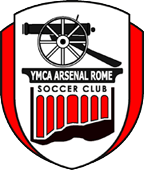 The G14-D lost to Inter Atlanta 2-1 and are back in the Metro Area next weekend against MAYS Striker White.
The B13-II West opened the spring season with a 1-0 win over Atlanta Fire Elite in Duluth. Arsenal had 5 shots on goal by field players and 4 saves from goalkeeper Will Payne in the first half, leading to a 0-0 half-time score. In the 2nd half play intensified with relentless defense and attacks, including 9 shots on goal. Gavyn Williams scored the lone Arsenal goal, assisted by Tucker Wright. Payne earned 3 saves in the second half, for a total of 7 in the shut-out. Additionally, Joseph Hall provided a defensive save, by heading a ball off the goal line. The team will travel to Columbus to play CFC Red Star on Saturday and to Suwanee to play UFA Red (South Forsyth) on Sunday.
The B13-V West lost to Villa Rica's PPA Gold 4-2 on Saturday and Inter Atlanta 5-1 on Sunday. Next weekend they are at Brookhaven on Saturday and Cherokee Impact on Sunday.
The B14-III West beat SSA Chelsea Blue 2-1 Sunday. Next week they travel to Sharpsburg to play SSA Chelsea White.
The B15 IV Blue lost to UFA Red from Lawrenceville 3-1. They host NASA next Saturday and travel to Dallas to play SSA Chelsea Blue Sunday.
The G8 tied Concorde Black 1-1.
The G9 tied Concorde Black 2-2 and beat them 2-1 in a second game. On Sunday they beat Dalton's Lady Belles 5-2 and Chattanooga's CFCA 3-2.
The G10 tied Concorde Black 2-2 and beat Dalton's Lady Belles 5-2.
The G11 lost to Concorde Black A 5-0, beat Concorde Black B 6-1, and lost to Dalton's Lady Belles 5-2.
The G12 lost to Concorde Black 6-1, tied Concorde White 2-2, and lost to Dalton's Lady Belles 4-0.