YOUTH SOCCER: YMCA Arsenal team takes runner-up at preseason tournament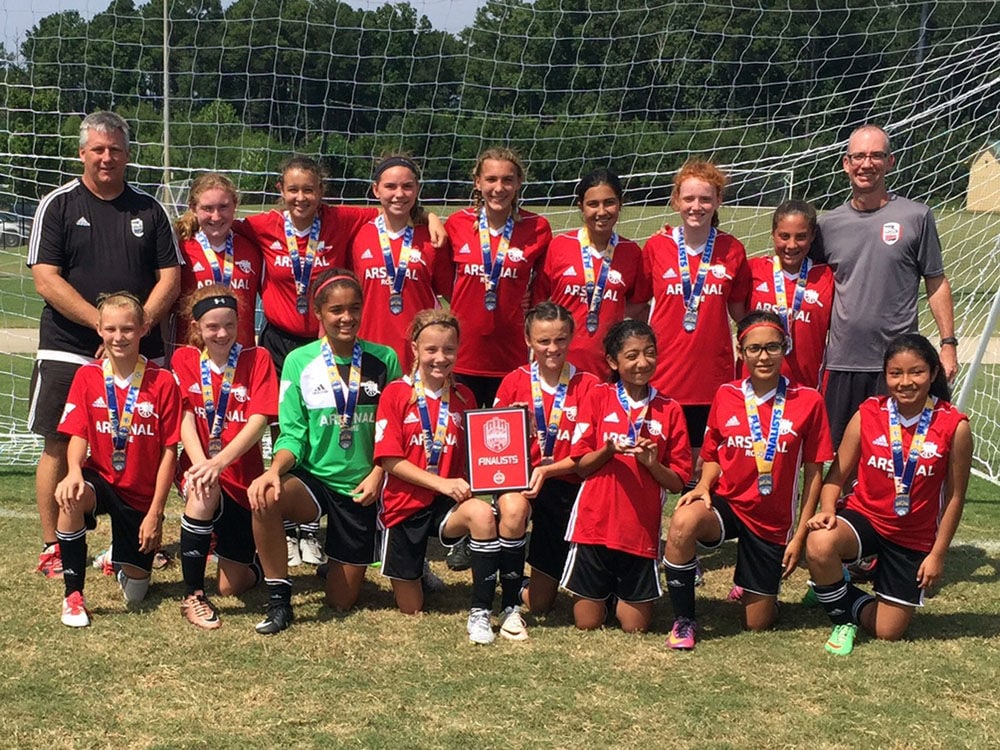 The YMCA Rome Arsenal U14 Girls Red soccer team finished as tournament runner-up this past weekend in the NASA Top Hat Adidas Classic in Acworth. The team recorded two wins and a tie before falling late in the finals to Mays Striker Orange, 1-0.
Malone Christen had four total goals for the weekend, two in each win, while Ashley Marin had three. Keeper Deyvis Reader recorded three shutouts and allowed just one goal.
The team began the tournament with a 5-0 win over the Lady Chiefs Blue. Arsenal's offense got started early, netting four goals in the opening half. Christen scored two, while Olivia Beach and Marin each added one, giving Arsenal a 4-0 halftime lead.
Eryelle Harris scored the final goal in the second half when she made a backdoor run and slammed a pass from Lizzie Ely into the back of the net. Joey Kunczewski and Marin also had assists.
Arsenal then topped Inter Atlanta FC, 4-0. Christen got the scoring started quickly tracking down a long ball from Beach and scoring 20 seconds into the game. Christen outraced the keeper to another long ball four minutes later, this one from Marin, giving Arsenal a 2-0 advantage. Marin added two goals of her own in the second half with Beach and Ely providing assists.
Arsenal tied SSA Select Black 0-0 on Sunday morning, earning the top spot in Group A. The squad had several shots but both teams' keepers proved tough with Reader recording two saves in the shutout.
In the finals, Arsenal and Mays Striker remained deadlocked through the first half and into the waning moments of the contest. Reader recorded several key saves, including a diving effort. Mays managed to break through with a goal with less than three minutes remaining to grab the win. Reader finished with eight saves.
The Arsenal Red team begins the regular season Sept. 9 when it travels to Villa Rica to play the Georgia Storm.