YOUTH SOCCER: Ties, close losses hamper Arsenal's weekend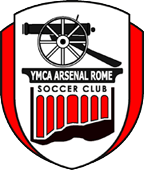 The G14 D lost to the 5th place Atlanta Fire Saturday 3-1 with a goal from Malone Christen assisted by Joey Kunczewski. Their 2-5-1 record has them in 9th place. They host the 8th place GA Express Saturday.
The G15 B tied 7th place SSA Yellow on Saturday 2-2 and beat 6th place Tophat White 2-1 on Sunday. Their 4-2-1 record puts them in 5th place. This weekend they travel to last place Tophat QP on Sunday.
The G19 B are in 12th place. They travel to 8th place Alpharetta Ambush on Saturday and 14th place Roswell Lady Chiefs on Sunday.
The G19 C are in 9th place. They tied the 7th place Spirit 1-1 on Sunday. This Saturday they visit the 4th place Alpharetta Ambush.
The B13 IV-E lost to 1st place GA FC Saturday 4-0. They beat 10th place SSA Marietta 5-2 on Sunday. They are 6-1 and tied for 3rd place. Next weekend they host the last place Dekalb Wolves on Saturday and travel to the other 3rd place team, SSA Yellow, on Sunday. Tyler Garrett is in 2nd place in the division for scoring with 8 goals.
The B14 V-W beat 6th place NASA White 3-1 to improve their record to 3-3 and 5th place. Goals came from Brinson Sumner, Mikey Lopez, and Jorge Herrera. Next weekend they host last place Harris County.
The B14 II tied 12th place Augusta 0-0 on Saturday and beat Atlanta's 8th place Concorde Fire 3-2 on Sunday to improve to 3-6-1 and 8th place.
The B16 III-W lost to 5th place NASA 3-2. Their 5-1 record puts them in 3rd place. Next weekend they host 7th place Griffin Excel.